Arkansas Welcome Centers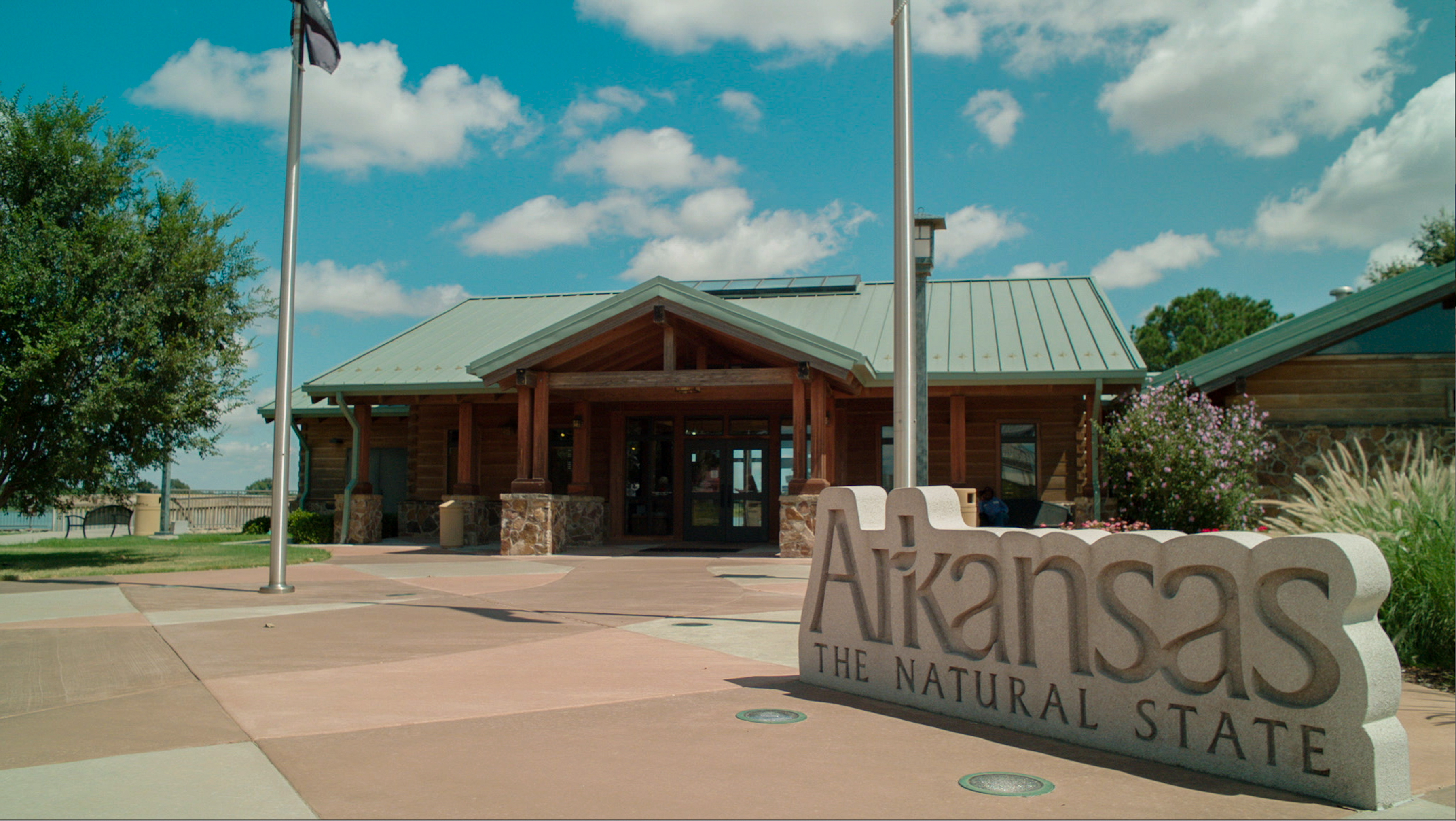 Welcome Centers
Thirteen Arkansas Welcome Centers are located at strategic points of entry to the state. An additional Welcome Center, housed in the central office in Little Rock, serves the dual purpose of being the reception area for the department as well as a centrally-located center.
Arkansas Welcome Centers serve the traveling public well by offering a brief respite to travelers. Travel Consultants promote tourism in Arkansas by sharing their wealth of knowledge with about one million travelers annually. Several Welcome Centers offer free Westrock coffee and WiFi.  
Arkansas Welcome Centers are open 9 a.m. to 5 p.m., seven days a week. The centers are closed these major holidays:  New Years Day, Easter, Thanksgiving Day, Christmas Eve and Christmas Day. The Little Rock Welcome Center is open 8 a.m. to 4:30 p.m. weekdays and is closed on state holidays.
Thanks to the efforts of the Governor's Office, the Arkansas Department of Transportation, and the Arkansas Tourism, a Welcome Center replacement program is well underway. Ten new Arkansas Welcome Centers have been rebuilt in Blytheville, Corning, El Dorado, Helena-West Helena, Lake Village, Red River, Texarkana, Van Buren/Fort Smith, West Memphis, and Harrison.
Bentonville Welcome Center
Mammoth Spring Welcome Center
Red River Welcome Center
Siloam Springs Welcome Center
Texarkana Welcome Center
Van Buren/Fort Smith Welcome Center
West Memphis Welcome Center