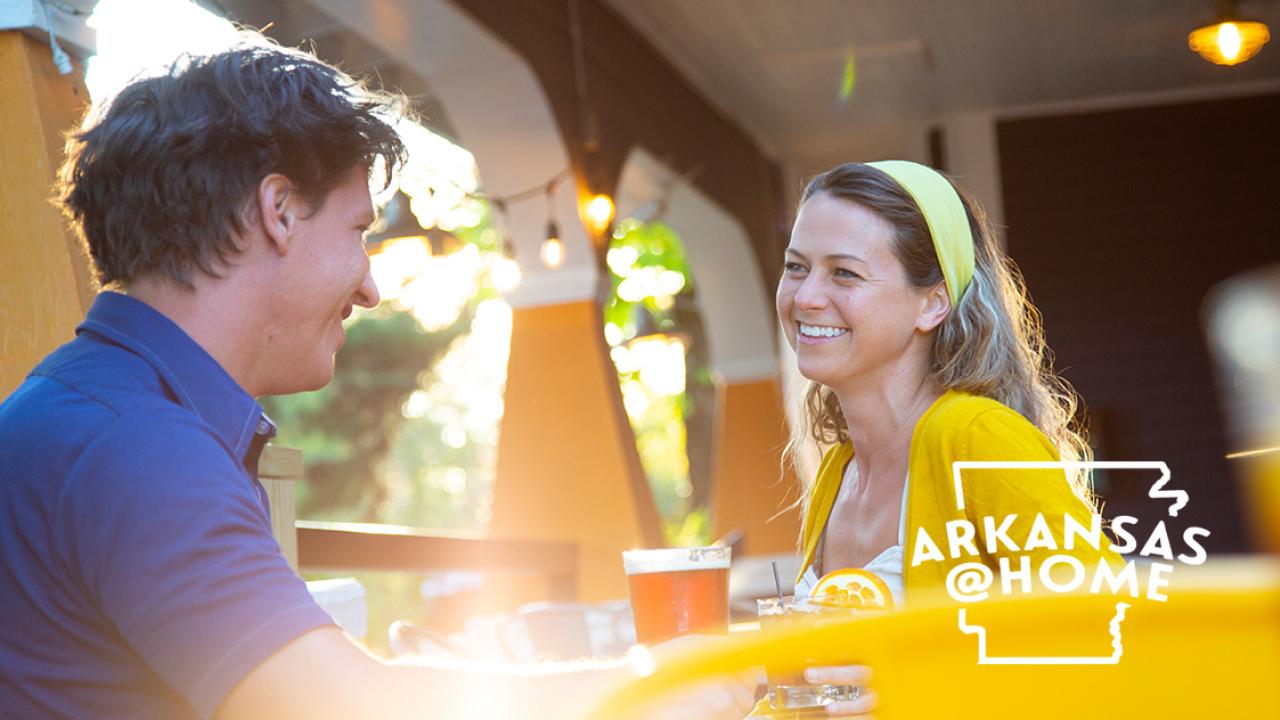 We want you to stay home and stay safe, Arkansas! But we also want you to stay busy and hopefully have some fun at the same time. Arkansas @ Home is a video series dedicated to celebrating talented individuals and interesting businesses from across the state. Until we can travel The Natural State, we can all gather here and learn about the people, places and the things that make our state so special.
How to Make Fly-Fishing Lures
There's a real art to hand-tying fishing lures. Check out the below video to learn from Drew Ross, Arkansas Ambassador, as he shows us how he creates his @ home!

How to Make Jewelry @ Home
Join Stacey Bowers, creator of Bang-Up Betty, as she shows you how to upgrade old jewelry using tools you likely already have at home. 

How to Make Arkansas Signature Cocktails
Join Blair from Ciao Baci in Little Rock as she shows you how to make two signature cocktails: the popular Ciao Baci Pear Martini and a Rock Town Distillery Old Fashion.

How to Practice Yoga @ Home
Inhale fresh air, exhale stress. Join Little Rock-based yoga instructor Jo Ann Camp as she leads a class for you to join at home. Stay balanced, Arkansas. Watch the full flow here.