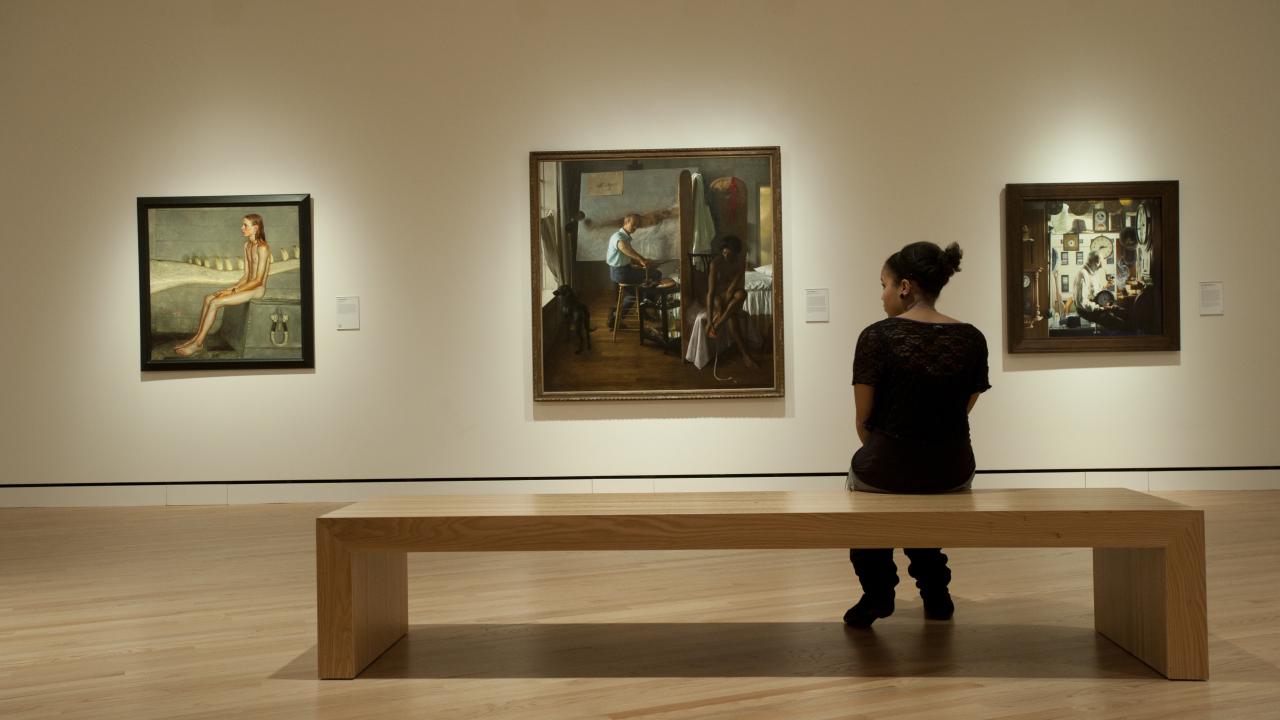 Baby it's cold outside. But what's that you say? You have cabin fever? No worries. There's plenty of inside fun to be had at these 12 fabulous and free museums that hit interests such as elk, Elvis, art, race cars, wine and history.
1. Mark Martin Museum in Batesville
Martin is a 2017 NASCAR Hall of Fame inductee. His cars and trophies are showcased in this state-of-the-art museum in the town where the NASCAR legend's racing career started.
​
2. Crystal Bridges Museum of American Art in Bentonville
The permanent collection spans five centuries of American art from colonial to current day. Amenities include a restaurant, museum store, library, and a Frank Lloyd Wright house preserved and relocated on the grounds.
3. Museum of Native American History in Bentonville
Walk through America's past by viewing artifacts from more than 14,000 years ago. The adventure begins through the great doors when visitors are greeted by a woolly mammoth skeleton. Exhibit rooms span five different periods arranged in chronological order of Indian history from all of the Americas. Audio wands are available for self-guided tours.
​
4. 21C Museum Hotel in Bentonville
Located on the northeast corner of the town square and a short walk to Crystal Bridges, this 104-room boutique hotel is also a contemporary art museum, cultural civic center, and home to The Hive restaurant led by award-winning Chef Matthew McClure.
5. The Walmart Museum in Bentonville
This family-friendly museum includes interactive exhibit galleries, a working dime store, and a 50s-style soda fountain. Located on the picturesque square, the museum tells the story of Sam Walton's humble origins and the growth of Walmart to become the world's number one retailer.
6. Clinton House Museum in Fayetteville
History was made in the living room as Bill Clinton and Hillary Rodham wed at their first home in October 1975. Steps away from the University of Arkansas, the 1930s Tudor Revival-style home showcases the life and times of the Clintons Fayetteville years through photographs, memorabilia, vintage campaign materials and a gift shop. Listed on the National Register.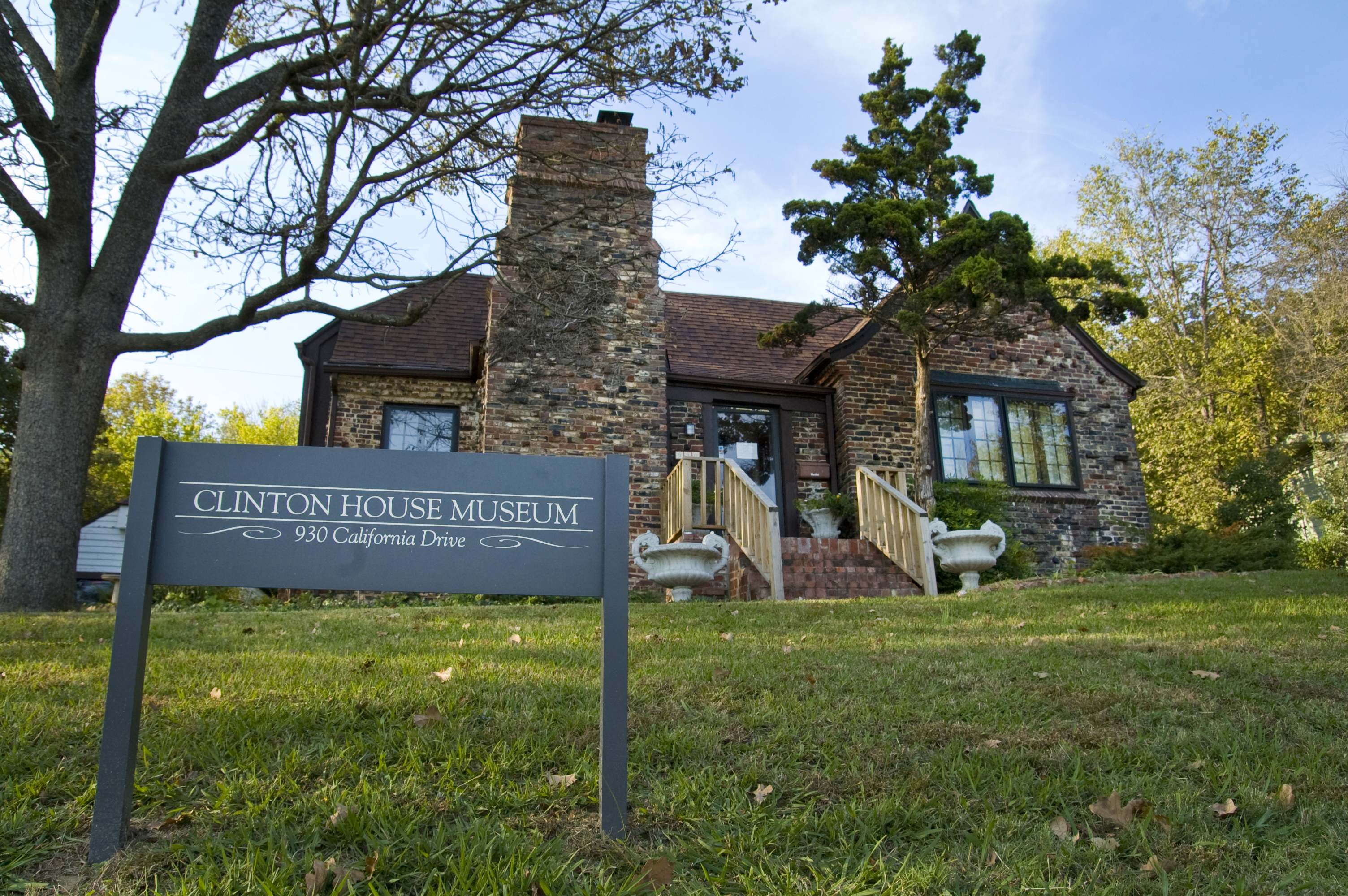 ​
7. Chaffee Barbershop Museum in Fort Smith
This restored WWII army barbershop where thousands of U.S. soldiers received their signature G.I. buzz cuts is most known for being the place where Elvis Presley reported for duty in 1958. Period memorabilia and photographs document the "hair cut heard 'round the world." Other museums in the vicinity include: Museum of Chaffee History and the Vietnam Veterans Museum.
8. Fort Smith Regional Art Museum in Fort Smith
This state-of-the-art, 16,000-square-foot facility offers traveling exhibitions, permanent collection works, classes for children and adults, artist-led workshops, family days, films, concerts, lectures, and a museum shop.
9. Miss Laura's Visitor Center in Fort Smith
This restored turn-of-the-century brothel is now the city's visitor center offering family-friendly guided tours.
10. Hilary Jones Wildlife Museum and Elk Information Center in Jasper
Here you'll find exhibits, video presentations, printed information about elk and other wildlife in Northwest Arkansas, plus a gift shop and loaner fishing poles and tackle. Plus, you'll likely be able to see elk in Boxley Valley right from your warm car.
​
11. Arkansas Historic Wine Museum in Paris
This is the only wine museum in the United States dedicated to preserving the wine history of a state. It contains historical information of Arkansas's wine-making industry, a wine press, fermentation tanks, barrels and storage tanks, bottling, and labels.
12. Shiloh Museum of Ozark History in Springdale
Nestled in a park-like, two-acre wooded setting, the museum offers exhibits, programs, special events, a research library, photos and collections about the Arkansas Ozarks, historic buildings, and a museum store.