12th annual Chocolate Lovers Festival
Whether you're spending Valentine's Day with your significant other, family, or friends, the 12th annual Chocolate Lovers Festival in Eureka Springs is the perfect event. The festival will be from 10 a.m. to 3 p.m., Saturday, Feb. 13 at the Best Western Inn of the Ozarks Convention Center, located at 207 W. Van Buren St.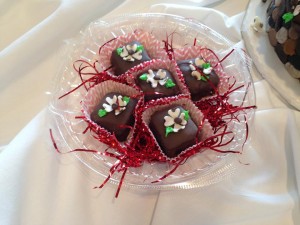 Your taste buds will be treated to chocolate, candy, cakes, cookies, ice cream, and more. There will also be chocolate novelty items and body products. Numerous vendors – from organic and household brand names to select boutique labels – are on-hand to showcase their products and offer take-home samples.
At this event, VIPs are VICLs (Very Important Chocolate Lovers), and the VICL package includes chocolatiers, multiple dipping fountains, wine parings and tastings with wines provided by Arkansas wineries, and a commemorative wine glass.
The festival also features several contests in both amateur and professional categories that will be judged by celebrity judges.
General admission will be $5 and VICL is $20. For more information, contact Terri Brockelman at [email protected] or 800-638-7352.