15th annual Bluegrass Festival in Mountain View
Editor's note: The event featured in this article occurred in 2017, but you'll find this and other great happenings for the current year on our Events page.
Some of the country's best bluegrass bands will take the stage at Ozark Folk Center State Park in Mountain View on Nov. 9-11 during the city's 15th annual Bluegrass Festival.
Three days of bluegrass costs $20 on Thursday (gospel night), and $25 on Friday and on Saturday. Premium seating is $25 and $35, respectively. Organizers recommend buying tickets in advance.
You can purchase them online, where you can select your preferred seats, via credit card or check at MountainView-Bluegrass.com. You can also just send a check and receive the best seats available. Read the website for details.
While the event is held in the auditorium of the Ozark Folk Center and on its grounds, you should contact the Mountain View Bluegrass Association with questions by calling 870-501-5105.
Here are some of the bands playing the festival (descriptions from Mountainview-bluegrass.com):
Flatt Lonesome – Saturday Only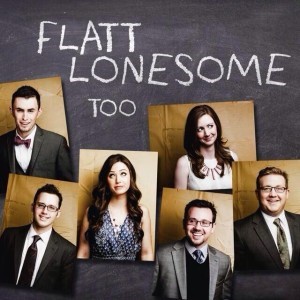 FLATT LONESOME is a young, new group of pickers fresh to the scene. While deeply-rooted in bluegrass music's historic classics, they also have an energetic flair for country sounds, progressive jams, and soul-stirring gospel music while never forsaking their traditional essence. If you love high lonesome harmony, soaring sibling vocals and powerful bluegrass music, then you will love Flatt Lonesome!
Jeff Scroggins & Colorado – Thursday, Friday, and Saturday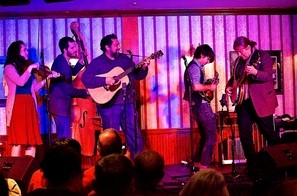 Jeff Scroggins & Colorado is a high-energy bluegrass band located in the Western Frontier state of Colorado. Their distinctive sound showcases an eclectic range of influences that marry second and third generation bluegrass for a powerful, high mountain "bluegrass explosion" that features world-class banjo and mandolin playing, incredible vocals, a solid and energetic rhythm and an easy stage banter that has delighted listeners all over the world. In addition to providing quality musical entertainment, Jeff Scroggins and Colorado is also known for getting offstage and diving right into the campground jams.
Farm Hands Quartet  – Thursday & Friday
In just four years, The Farm Hands have become the most exciting and talked about band in bluegrass music. At the 2015 Bluegrass Music Awards, the Farm Hands were named bluegrass music's Gospel Band of the Year as well as one of the industry's highest honors – Entertainer of the Year. They have received dozens of other awards and nominations including 2014's Album of the Year. They are one of the busiest touring bands in bluegrass, performing over 150 dates per year. The group features four award-winning singers, musicians and songwriters, including two long time veterans of Nashville's Grand Ole Opry.
Nothin' Fancy – Friday and Saturday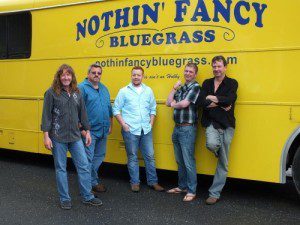 Nothin' Fancy formed as a bluegrass band in 1994 to compete in a bluegrass competition. Since then, they have grown in popularity, released 11 full length albums, and continue to perform at festivals all across the United States, Canada and Norway including the Ryman Auditorium in Nashville, Tenn., the Lincoln Center in New York City, and the Birchmere in Alexandria, Virginia. They have successfully hosted their own Nothin' Fancy Bluegrass Festival every year since 2001 in Buena Vista, Virginia.
Volume Five – Friday and Saturday
Volume Five was founded by leader Glen Harrell in early 2008 and has now grown into one of bluegrass music's most unique new acts. While Volume Five is a traditional band, their soulful singing, dead-on harmonies, and precision picking set them apart from other bands of this style. They have received critical acclaim for their first album Down In A Cell and their second release, Children of the Mountains garnered the group their first #1 song, "Anywhere is Home Again." On the third album, Run, they achieved significant Bluegrass Today chart success appearing almost every week of 2013. "Rich Man Daughter" was the first single from the album which went to #1 on the chart only three weeks after it was released.
Spring Street – Saturday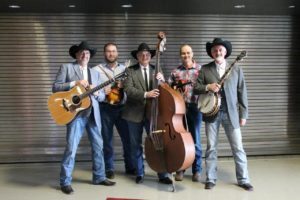 Spring Street got its start in 1990 when founding members, Mike Williams and Steve Carroll, went to Eureka Springs, Ark. to see "the father of bluegrass music," Bill Monroe, perform. The street next to the auditorium was named Spring Street and so they simply chose that name as it seemed to fit well.
Twenty years later, the band has developed its own sound with a combination of bluegrass, gospel, folk, country, and even some classic rock-n-roll from time to time. This mix is finely served up "bluegrass" style.
Twang – Thursday
Twang is an all-girl string band, which is the latest traditional music inspiration of Mountain View, "Folk Music Capital of the World". This young and energetic group sprang from the renowned Music Roots instructional program which is available to them beginning in elementary school. Their command of their instruments is far beyond their tender years, and they have a dynamic and natural stage presence, which thrills audiences.
The Nichols Family – Thursday
The Nichols family has traveled throughout Arkansas and surrounding states as a bluegrass gospel family band since 2000.  Andy and Debbie Nichols, along with daughters Andrea and Leah, bring a tight high energy bluegrass sound with powerful vocal harmonies to the stage.