1905 Basin Park Hotel to Prepare for Fall Travelers August 23 – 26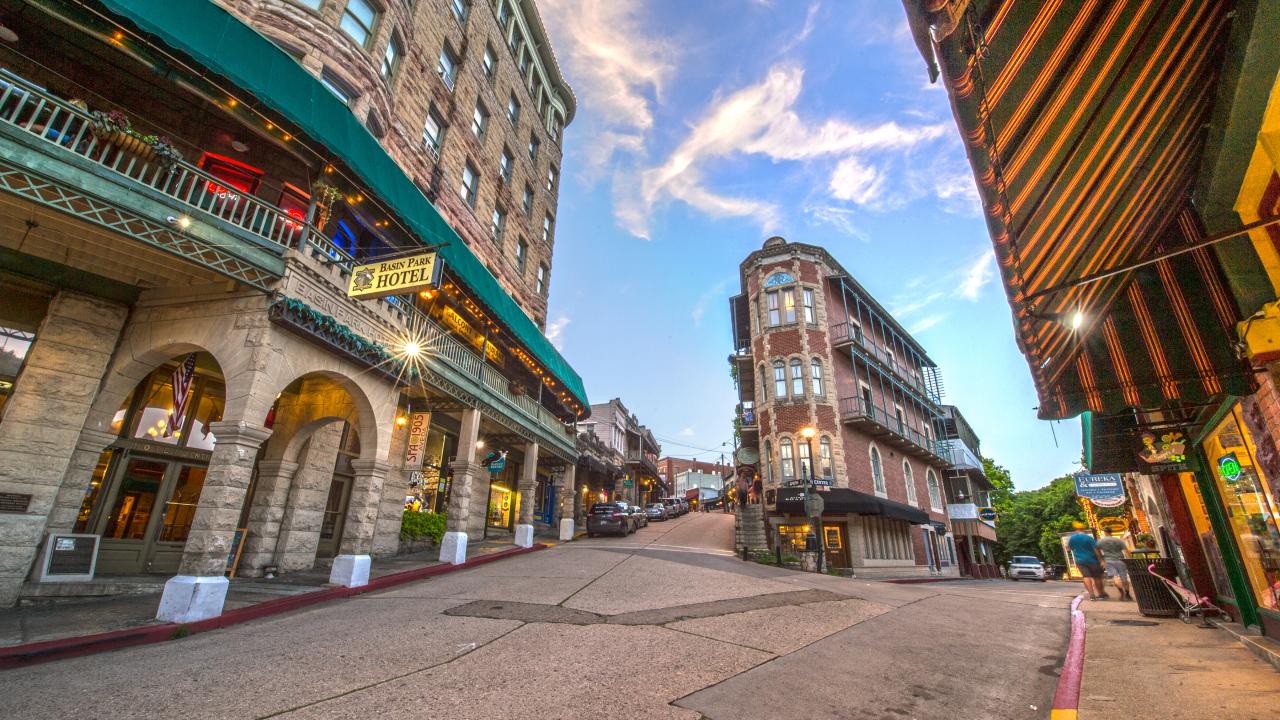 In order to fully prepare for the heavy influx of fall travelers, the 1905 Basin Park Hotel, located in downtown Eureka Springs, will close for three nights, August 23 - 25, to fully prepare the historic property for the annual surge of autumn guests.  The hotel will reopen for overnight guests on August 26.  During this pause, a dedicated deep cleaning will take place to embrace the higher level of safety protocols demanded by the more senior fall travelers during these COVID-19 times.
Cody Roberts, hotel rooms manager explained, "Areas of focus for deep cleaning here at the Basin Park Hotel will include the public area bathrooms, corridors, lobby, elevator, spa, outdoor spa gathering spaces, and all restaurant outlets.  After this cleaning is complete, a thorough sanitation fog will occur with hospital-grade disinfectant to all public spaces."
"We recognize that fall travelers want higher levels of safety protocols and will be making reservation decisions based on cleanliness and staff commitment to safety," Roberts added.  "And, since August business softens with the return of schools reopening, we will take this time for deep cleaning and sanitization while allowing employees with school-age children to be excused from work these days to be with their families prior to and in preparation for the start of the school year."
Roberts concluded, "During this time of temporary closure, employees will be given a 'thank you' bonus to reflect the fact that the 1905 Basin Park Hotel has performed well over the summer months, nearly attaining past revenue results even while operating under restrictions applied in response to the pandemic.  Our guests appreciate that we have been and are serious about using personal protective equipment (PPE), holding restaurant spacing to social distancing requirements, masking, temperature checks of spa patrons, and making sure that all of our employees follow strict safety protocols."
The 1905 Basin Park Hotel will begin its temporary closure on Sunday, August 23 at 5 p.m.  Deep cleaning will begin that next day and conclude on Tuesday once all procedures have been completed.  The freshened hotel will reopen for late summer and fall travelers on Wednesday, August 26 at 11 a.m.