2014 Arkansas Fall Color Updates Now Available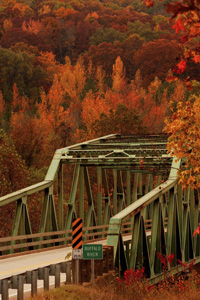 Yes, folks.  it's true.  The leaves are beginning to change colors. That brings us to one of the most eagerly-awaited times of the year in Arkansas: the beginning of fall color reports. You can keep track of the changing of the leaves by visiting the fall page of Arkansas.com. The updates are posted every Thursday afternoon during the season. Be sure and bookmark the page so you will know the best dates to view the brilliant oranges, yellows, bronzes, russets and golds that make a gorgeous autumn in The Natural State.
You'll also find suggested scenic byways where you can get the best views. Plus there's a page that lists the family-oriented fall events that make it such a festive time of the year. Don't forget to share your favorite Arkansas fall color photos on the Arkansas Tourism Facebook and Instagram pages.