30th annual World Championship Cardboard Boat Races
Boats of all shapes and sizes compete for speed and design during the 30th annual World Championship Cardboard Boat Races on Saturday, July 30, in Heber Springs.
Held at Sandy Beach, races begin at 10 a.m. and the event lasts until 4 p.m. It includes food vendors, watermelon eating contests, a treasure dig, volleyball tournament, and a Lucky Duck Race for kids.
There are numerous awards for racers, including the Captain's Award for the most creative team, the coveted Pride of the Fleet Award for the best engineering marvel, and the Titanic Award for the most dramatic sinking.
The 2016 theme for the race is PIXAR. Boat builders are encouraged to design and decorate their boat as their favorite PIXAR character or movie. However, each year there are boats of all kinds – rafts, canoes, monster trucks, space ships, and more.
There is a $5 fee for parking. For event details, visit www.heber-springs.com, call 501-362-2444, or email [email protected].
Heber Springs, located 60 miles north of Little Rock, was founded as a health resort in the mid-19th century. Today it serves as a gateway to Greers Ferry Lake and the Little Red River.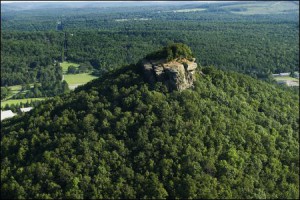 Greers Ferry is among the state's five largest lakes and is tops in providing great fishing, water sports, boating and camping. Corps of Engineers campgrounds and commercial parks are available. You can also try your hand fishing for trout on the Little Red River below the Corp of Engineers Dam. It's internationally known for producing world-record trout. Resorts and outfitters are abundant. The lake and river have served as national models for environmental cleanliness. Don't miss a trek up Sugarloaf Mountain, championship golf courses, Greers Ferry National Fish Hatchery, William Carl Garner Visitor Center, and the Trumpeter Swans on Magness Lake each winter.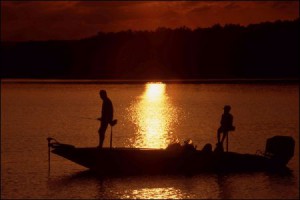 In addition to the great outdoors, Heber Springs' historic downtown district has an Americana square with a stately county courthouse, museum, antique shops, art galleries, and gift shops. Spring Park, which attracted settlers to Heber Springs in the 1830s, is located in the heart of town along east Main Street. The park has picnic tables, shade trees, a basketball court, skateboard ramp, playgrounds, two outdoor amphitheaters, public restrooms and is wheelchair accessible.
World-class resorts, hotels, motels, and campgrounds can be found to suit any budget.