5 To-Dos During Bikes, Blues and BBQ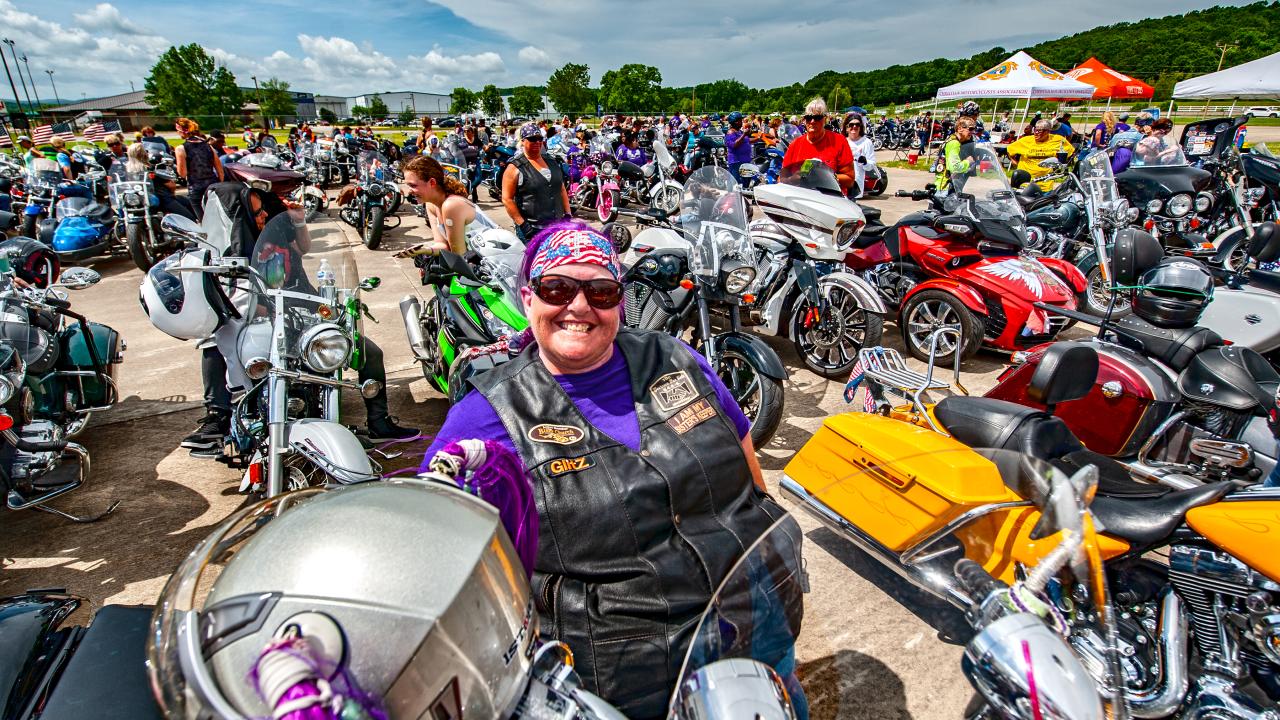 Fayetteville starts its transformation today into a haven for bikers, which can only mean one thing. It's time for Bikes, Blues and BBQ on Sept. 24-27. Whether you are a motorcycle enthusiast or just someone who wants to walk around and check out the incredible colors and styles of all the bikes, there are plenty of fun activities to take part in while you're in the area. Here are five things to put on your to-do list:
Ride the Blues Train
Don't lose your parking space during the rally. Ride the train between the two event venues – Dickson Street and Baum Stadium.  Look for the Arkansas and Missouri Railroad booth near the train tracks on Dickson or near the train tracks in the parking lot at Baum Stadium. The Train runs Thursday, Sept. 24-Saturday, Sept. 27 from George's Majestic Lounge on Dickson Street to Baum Stadium and back on the hour and half hour. 
Wine and Dine on Dickson
While food and beverage vendors are available in various areas set up outside just for Bikes, Blues and BBQ, don't forget to check out some of the unique local eateries and bars along Dickson Street and throughout Fayetteville. From nachos to fine dining, there's something for everyone in this well-known entertainment district.
Eat Some Barbecue
Some of the best barbecue the South has to offer can be found at the People's Choice Competition portion of the Sam's Club Arkansas State BBQ Championship Friday night (Sept. 26) at the BBB Official Campground at the Washington County Fairgrounds. For a $6 donation you can sample world class barbecue and cast your vote for your favorite.  There's also a steak cooking championship this year.
Bombers Air Show
Back by popular demand is the Bikes, Blues and Bombers Air Show. A new attraction last year, it's being offered again by the Fayetteville's Arkansas Air and Military Museum at Drake Field. The museum hosts the Commemorative Air Force, which brings a fleet of aircraft to provide rides and tours. Last year, the fleet tour featured the following aircraft and organizers expect this year's selection to be just as cool – B-29 Superfortress B-24 Liberator P-51 Mustang SB2C Dive Bomber C-45 Expediter T-6 (Army) or SNJ (Navy) Boeing Stearman or P-19.
Dance to the Music
It's non-stop entertainment on the Bikes Blues and BBQ Mainstage and it's all free! Don't miss Grammy Winner Chubby Carrier and Kansas City Blues Diva Samantha Fish, plus tons of other artists and bands.