60+ Family-Friendly Things to Do in Northwest Arkansas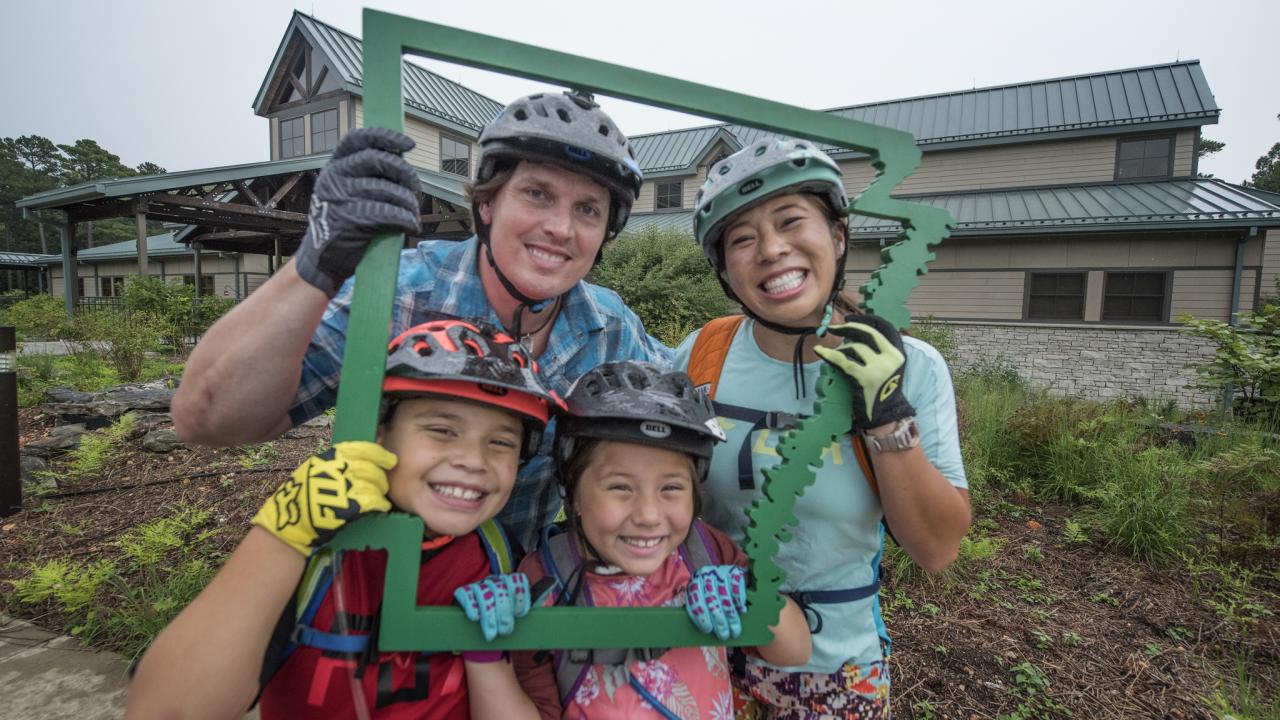 Northwest Arkansas is full of lakes, rivers, parks and recreation areas for families to play in. Mountain bike trails, bike parks and skate parks are plentiful too. You'll also find other traditional kid and family activities at indoor and outdoor malls, bowling alleys, mini golf courses, escape rooms, trampoline parks, ice cream shops, skating rinks and movie theaters.
In addition to all that fun, here are 63 family-friendly things to do in Northwest Arkansas that are unique to this area.
Bentonville
1. Climb Bentonville is a premier yoga, fitness and rock climbing facility. It has more than 16,000 square feet of boulder, lead, top rope and kids climbing areas with more than 25 auto belays.
2. Crystal Bridges Museum of American Art is nestled on 120 acres of Ozark landscape with amenities including a kids area, restaurant, museum store, outdoor sculptures and 3.5 miles of trails.
3. Museum of Native American History contains a woolly mammoth skeleton, exhibit rooms, gift shop, free admission and audio wands for self-guided tours.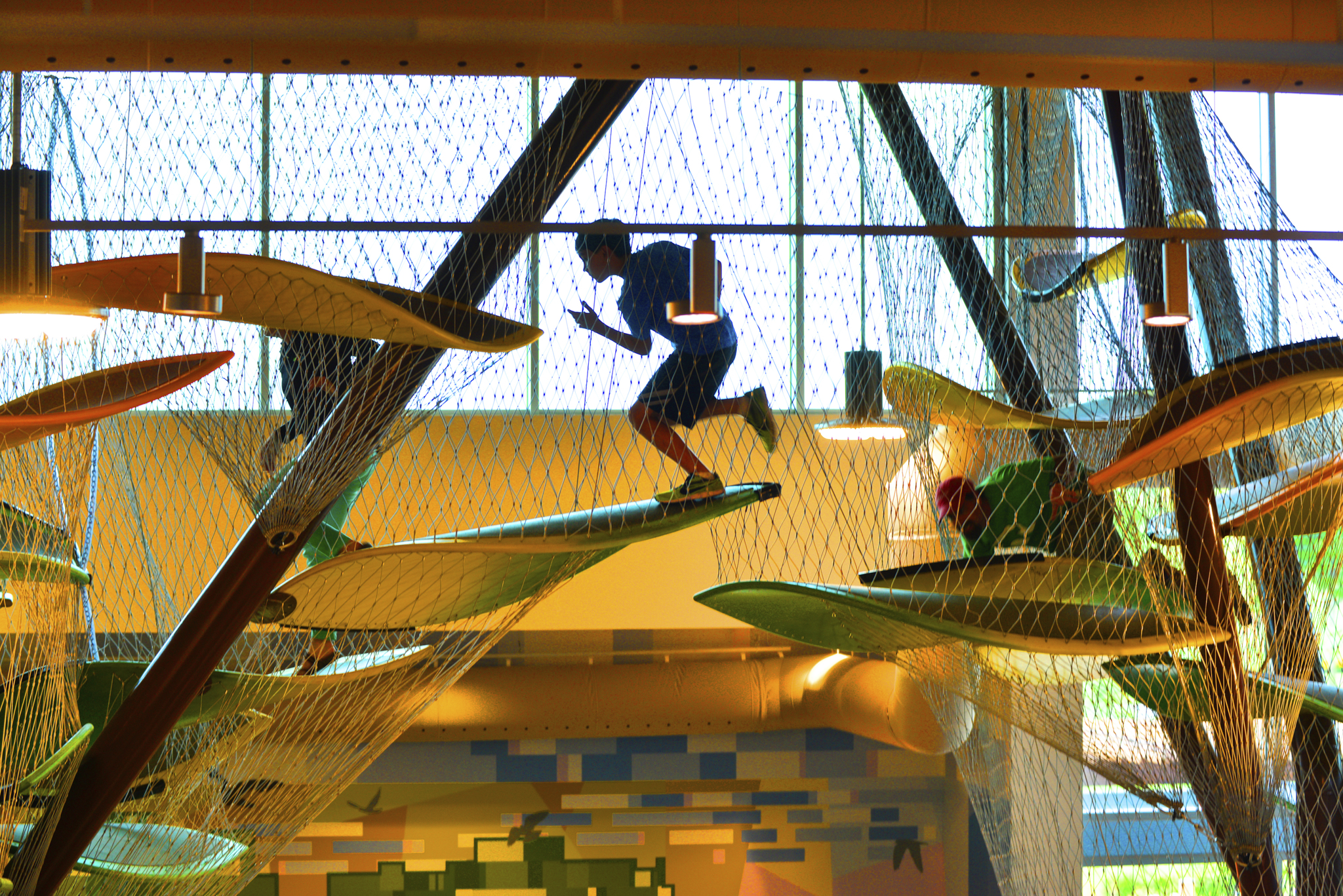 4. Scott Family Amazeum is an interactive experience in science, technology, engineering, art and math with indoor and outdoor play.
5. The Walmart Museum is a free museum with exhibits telling the story of Sam Walton's humble origins and the growth of Walmart, a working dime store and a 50s-style soda fountain.
Berryville
6. Cosmic Cavern offers a 1.25-hour guided tour of unique cave formations and two bottomless lakes plus gemstone mini and wild cave tours.
7. Memory Lane Museum has memorabilia from the early 1900s to 1960s, including signs, gas pumps, toys, and amusing items.
Boxley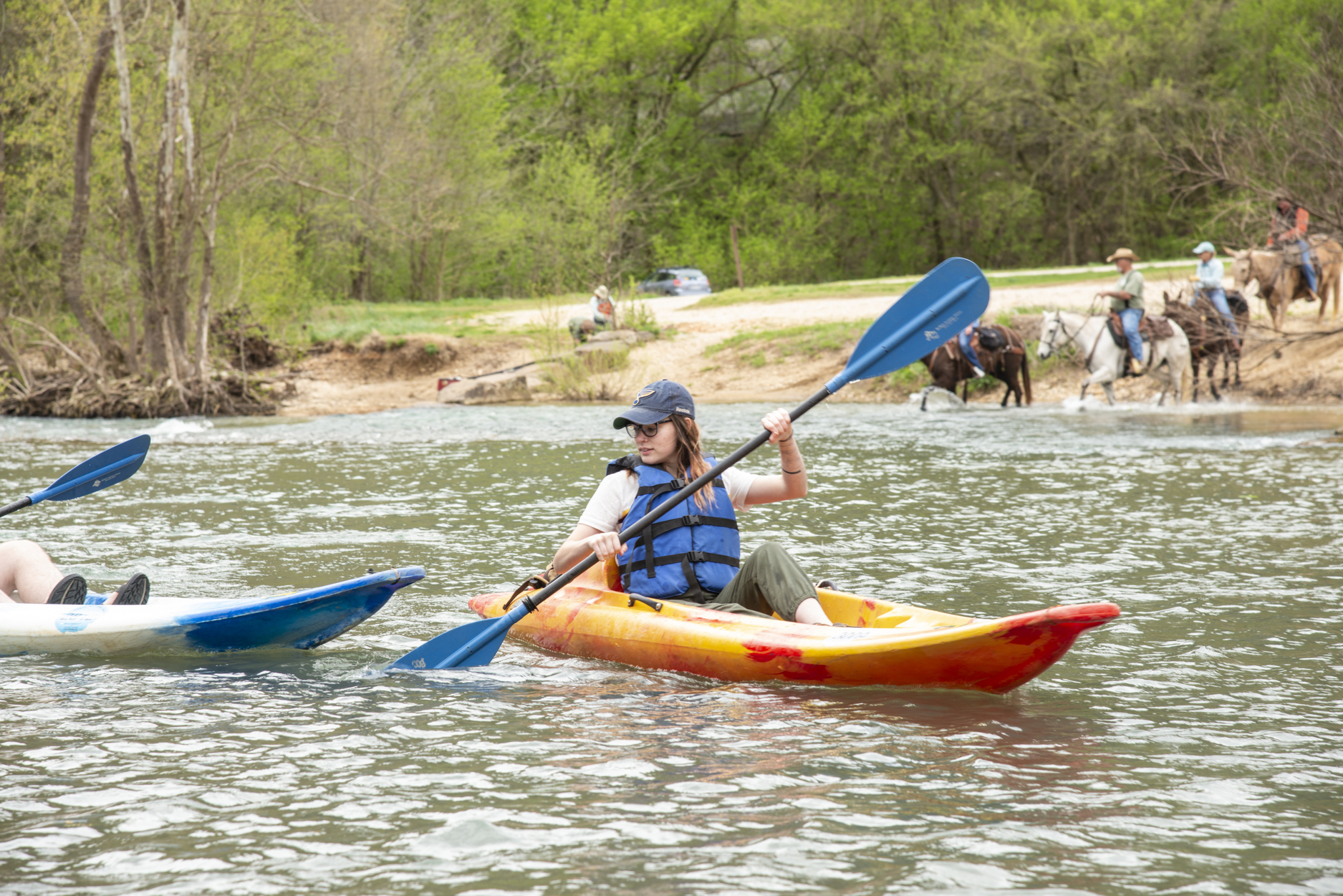 8. Buffalo National River, the nation's first national river, meanders through the Ozarks for almost 135 miles offering towering limestone bluffs, easy water and whitewater rapids, historic homesteads, canoe/kayak outfitters, campsites, hiking and horseback riding trails and cabin rentals.
Cave Springs
9. Ozark Corn Maze is a six-acre cornfield labyrinth offering seasonal fall family fun with two mazes petting zoo, pumpkin patch, corn cannons, cow train ride and concessions.
Dardanelle
10. Mount Nebo State Park offers cabins, tennis courts, pool, campground, visitor center, hang gliding area, group pavilions, trails and the historic Cornwell House on a Civilian Conservation Corps-built mountaintop park.
Eureka Springs
11. Aviation Cadet World highlights cadet history with hands-on experiences and static displays including a T-33 jet trainer and the only F-105-G mobile display in the world, plus an F-16 Simulator and more.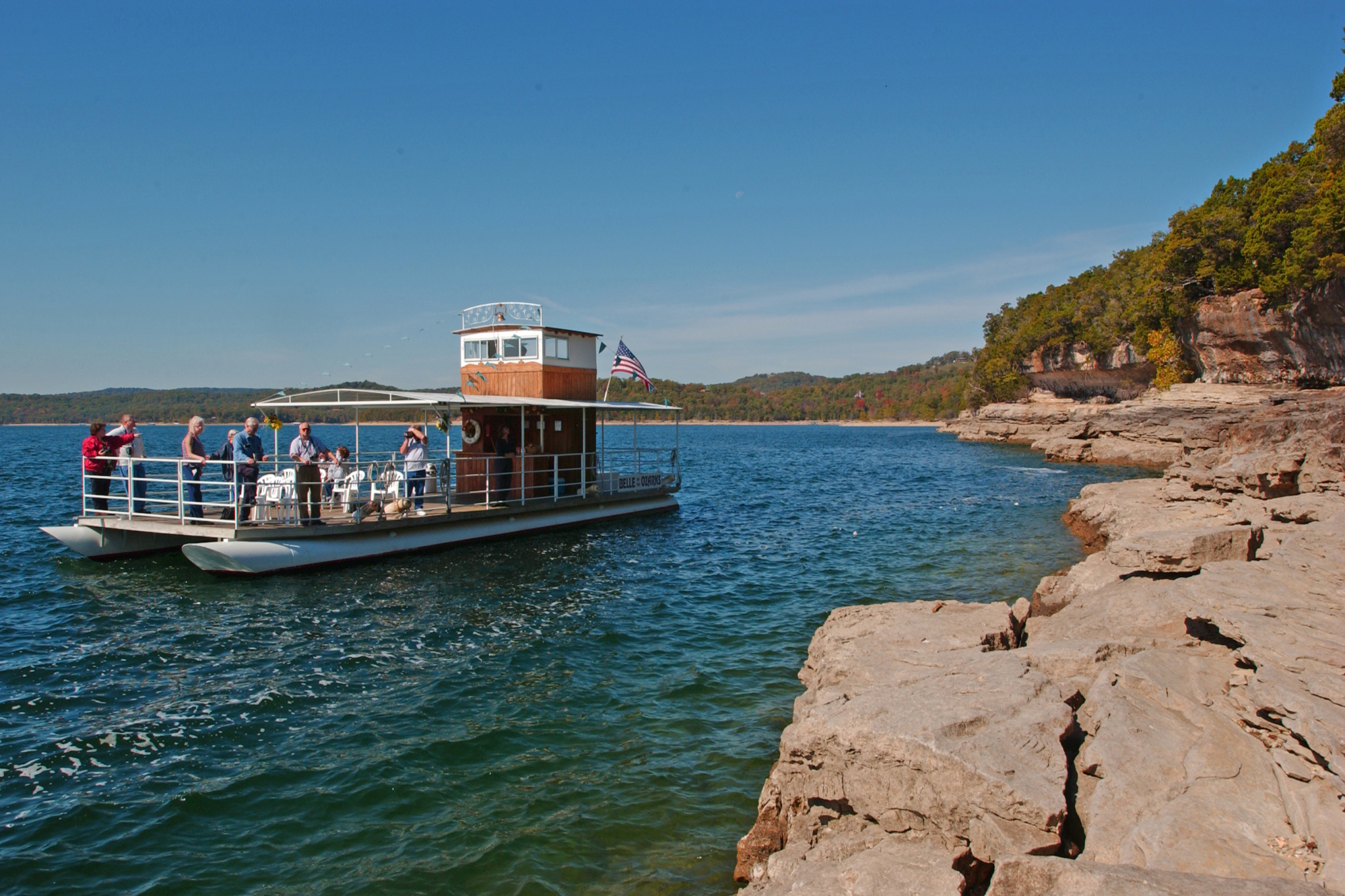 12. Belle of the Ozarks/Beaver Lake Cruises offers a 12-mile cruise on Beaver Lake with more than a dozen points of interest.
13. Blue Spring Heritage Center contains Blue Spring, which was a stop on the Trail of Tears and pours 38 million gallons of water each day into its trout-stocked lagoon.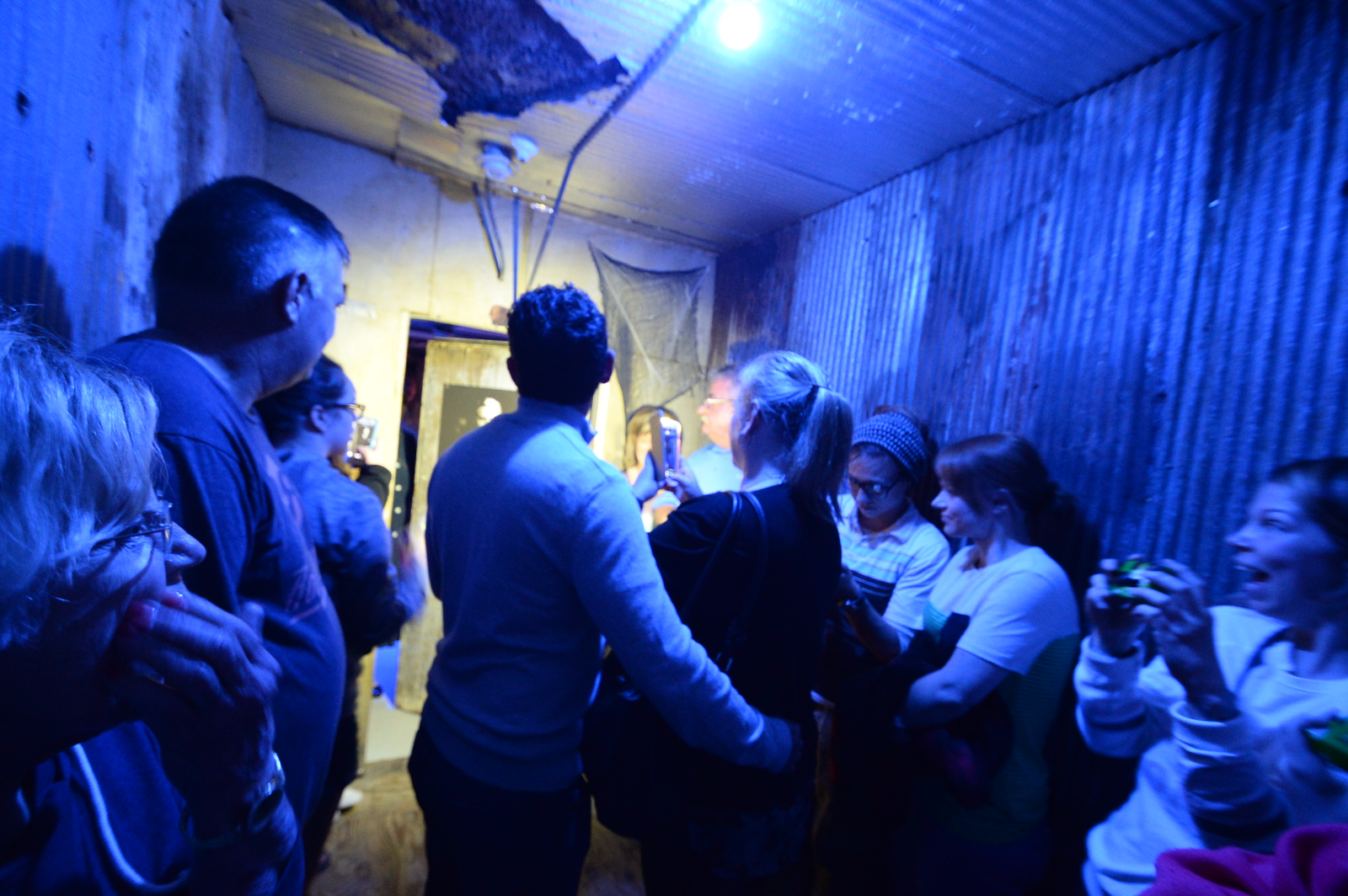 14. Crescent Hotel Ghost Tour is a nightly tour of one of America's most haunted hotels.
15. Dinner Bell Ranch and Resort offers a wide range of activities including horseback riding, hiking and hayrides.
16. Eureka Springs and North Arkansas Railway is a train excursion and dining car rides with lunch and dinner served aboard the train.
17. Eureka Springs Trolley System offers a fun way to travel around the city and historic tram tours to learn about the Victorian town.
18. The Great Passion Play takes place on a large outdoor set with a huge cast and live animals. Also, you can visit the Christ of the Ozarks Statue and so much more.
19. Intrigue Theater is a 19th-century paranormal performance by illusionist Sean-Paul and medium Juliane with special guests from the "other side."
20. Onyx Cave offers radio-guided tours of underground rooms and unique formations.
21. Ozark Mountain Ziplines lets you soar through the air from up to 200-plus feet high with cable lengths of up to 1,800-feet long over beautiful Ozark hardwood trees and limestone cliffs for two hours of fun.
22. Pivot Rock and Natural Bridge is an unusual geological formation deep in the forest.
23. Quigley's Castle is a strange dwelling with two-story tropical plants, birds and fish living naturally indoors.
24. Spirits of the Basin Tour lets you tour Basin Spring Park from the roof down to a hidden limestone cave and hear tales of legendary ghosts.
25. SUP Outfitters is your stand up paddle boarding resource for Beaver Lake.
26. Turpentine Creek Wildlife Refuge offers daily guided tours of its lions, tigers, bears and other animals that are all victims of the exotic animal trade.
Fayetteville
27. Arkadia Retrocade brings out the kid in everyone with its vintage arcade games straight from the 80s.
28. Arkansas Air and Military Museum shows off the history of Arkansas aviation with displays ranging from the golden age of aviation to the jet age and airplanes and helicopters all housed in a vast, wood hangar that was a training post during World War II.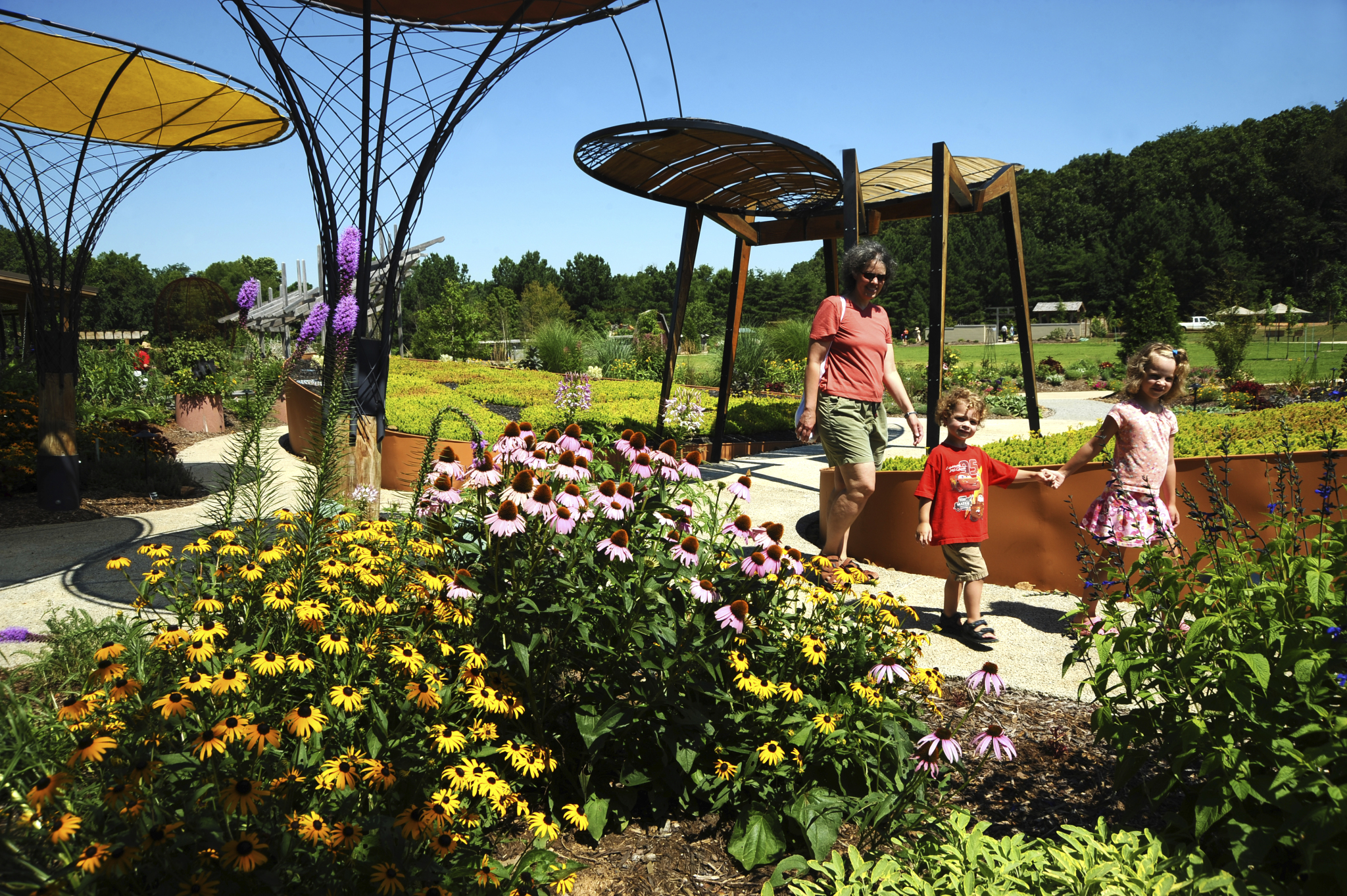 29. Botanical Garden of the Ozarks features 6.5 acres with 12 themed gardens including the region's only butterfly house, plus serves as a trailhead for the multi-use trail around Lake Fayetteville.
30. Modern Mission uses the latest laser tag equipment for indoor and outdoor battlefields for two teams to battle in four objectives based missions. Walk-in players welcome.
31. Terra Studios is a free wonderland of art where you can watch glassblowers, enjoy the whimsical art park, play giant games, take an art class, enjoy a snack, walk the labyrinth and more.
Fort Smith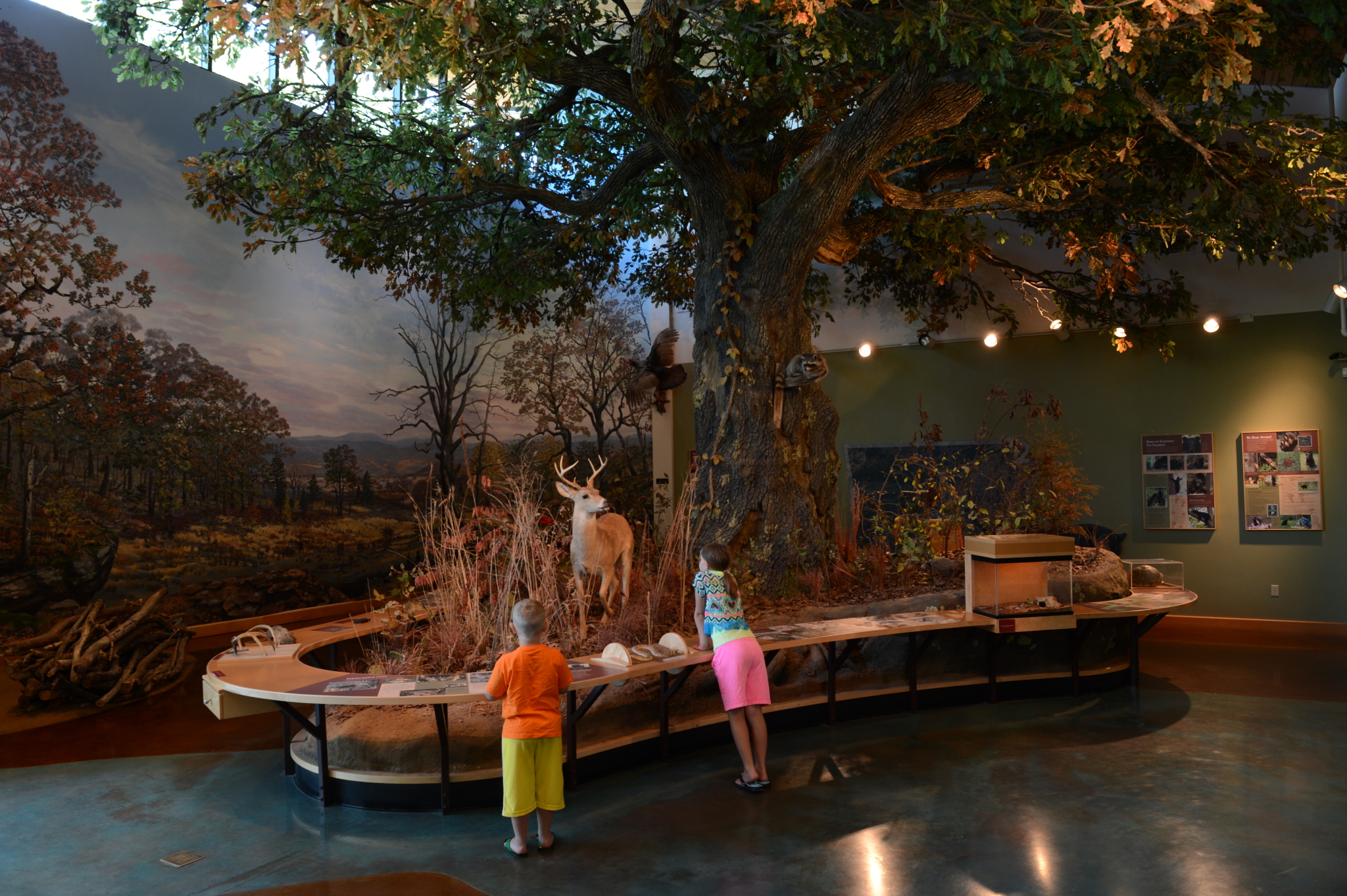 32. Arkansas River Valley Nature Center has interactive exhibits, play areas and educational programs that showcase the nature, environment, history and unique features of the surrounding area.
33. Creekmore Express offers train rides and a mini-steam engine.
34. Fort Smith Museum of History exhibits the rich history of the area and has an old-old-fashioned drug store with a working soda fountain.
35. Fort Smith National Historic Site contains the remains of two frontier forts, replicas of the federal court, courtroom and jails, and exhibits on the army, Trail of Tears, marshals, outlaws and the Wild West.
36. Fort Smith Trolley Museum lets you ride on a 1926 streetcar on a .75-mile route from historic Garrison Avenue and the Bass Reeves Stature to the National Cemetery.
Fort Smith cont'd
37. Fort Smith Murals, more than 30, can be seen downtown as a result of The Unexpected, a project that infuses art produced by international and local artists in accessible settings.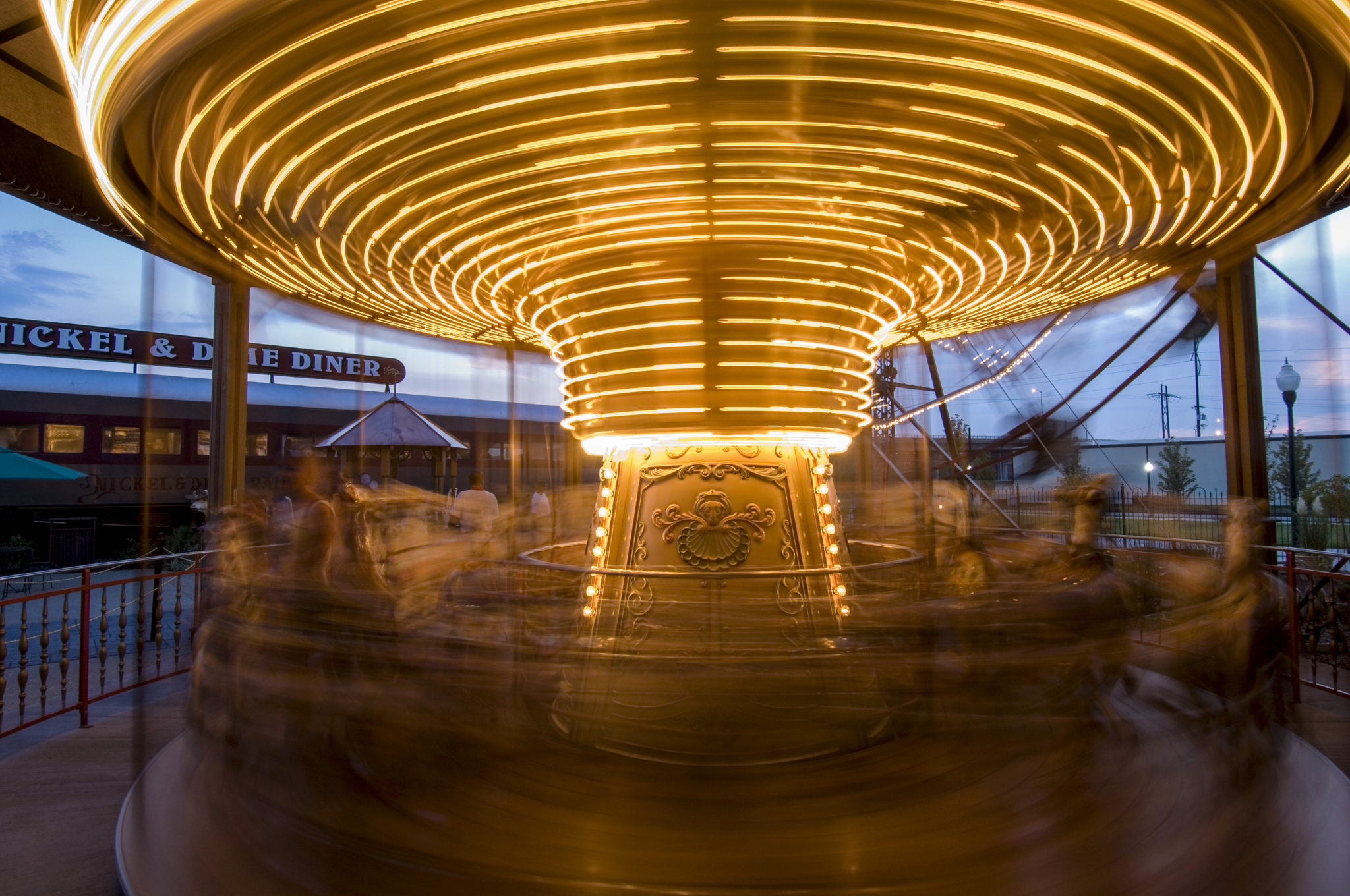 38. The Park at West End offers retro amusement that includes a 1937 Ferris wheel, hand-hand-painted Italian carousel, outdoor pavilion with penny arcade games, calliope circus wagon, 1957 Pullman dining car restaurant and 1962 English Double-Decker Bus concession stand.
Gentry
39. Wild Wilderness Drive-Through Safari is a 400-acre safari that's home to a variety of exotic animals.
Harrison
40. Mystic Caverns is a caving adventure through two of Arkansas's most spectacular caves, plus there's a rock museum, gem mining and a gift shop.
Huntsville
41. Withrow Springs State Park offers camping, canoes, shuttle service, baseball, softball, tennis, picnic areas, river fishing, visitor center, and gift shop.
Jasper
42. Hilary Jones Wildlife Museum and Elk Information Center contains exhibits, videos, brochures, river maps, gift shop and loaner fishing poles and tackle.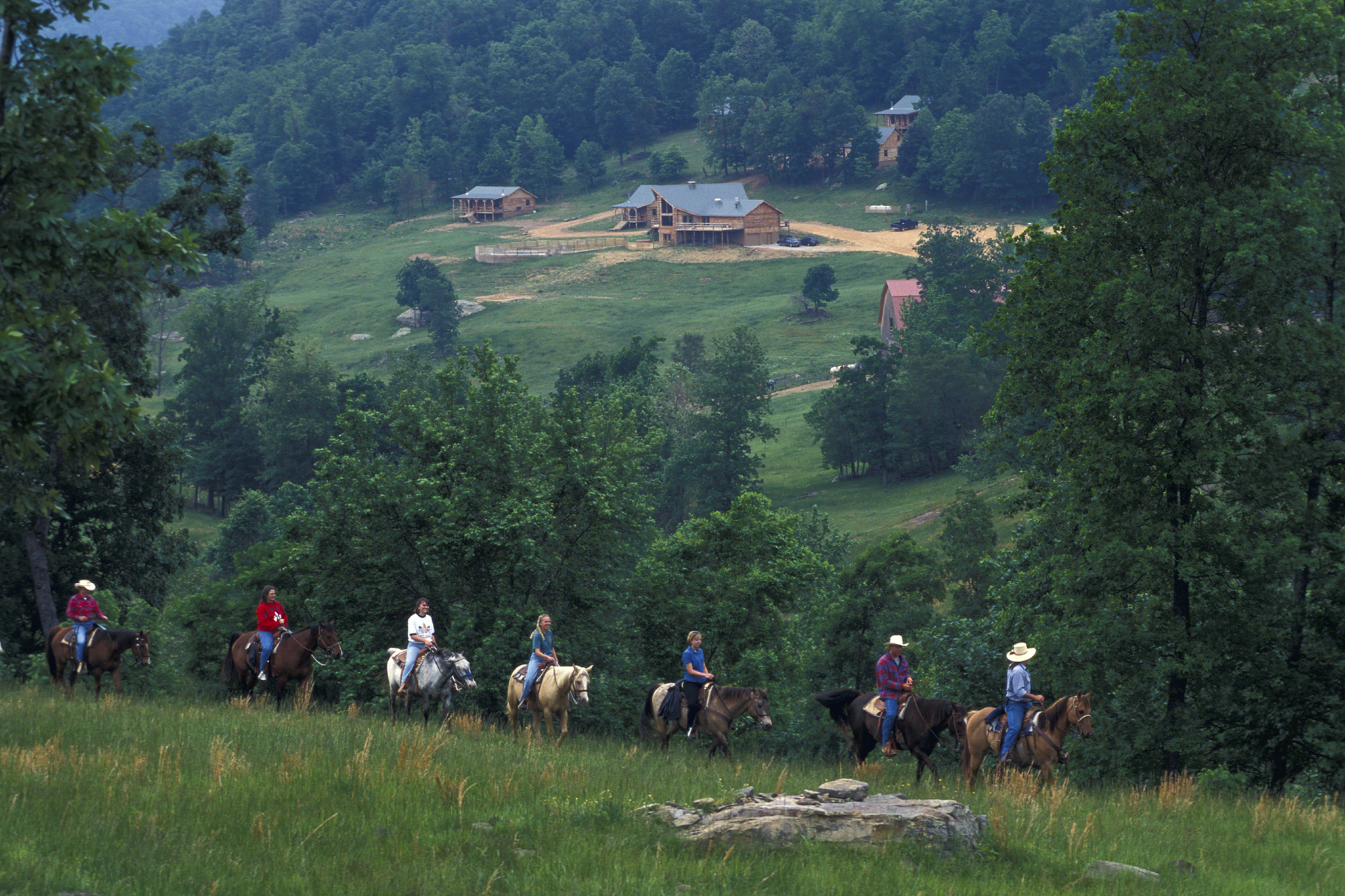 43. Horseshoe Canyon Ranch is a full-service guest ranch offering all-inclusive family vacations with activities such as horseback riding, rock climbing, and a 2,300-foot 50 mph zip line.
Mountainburg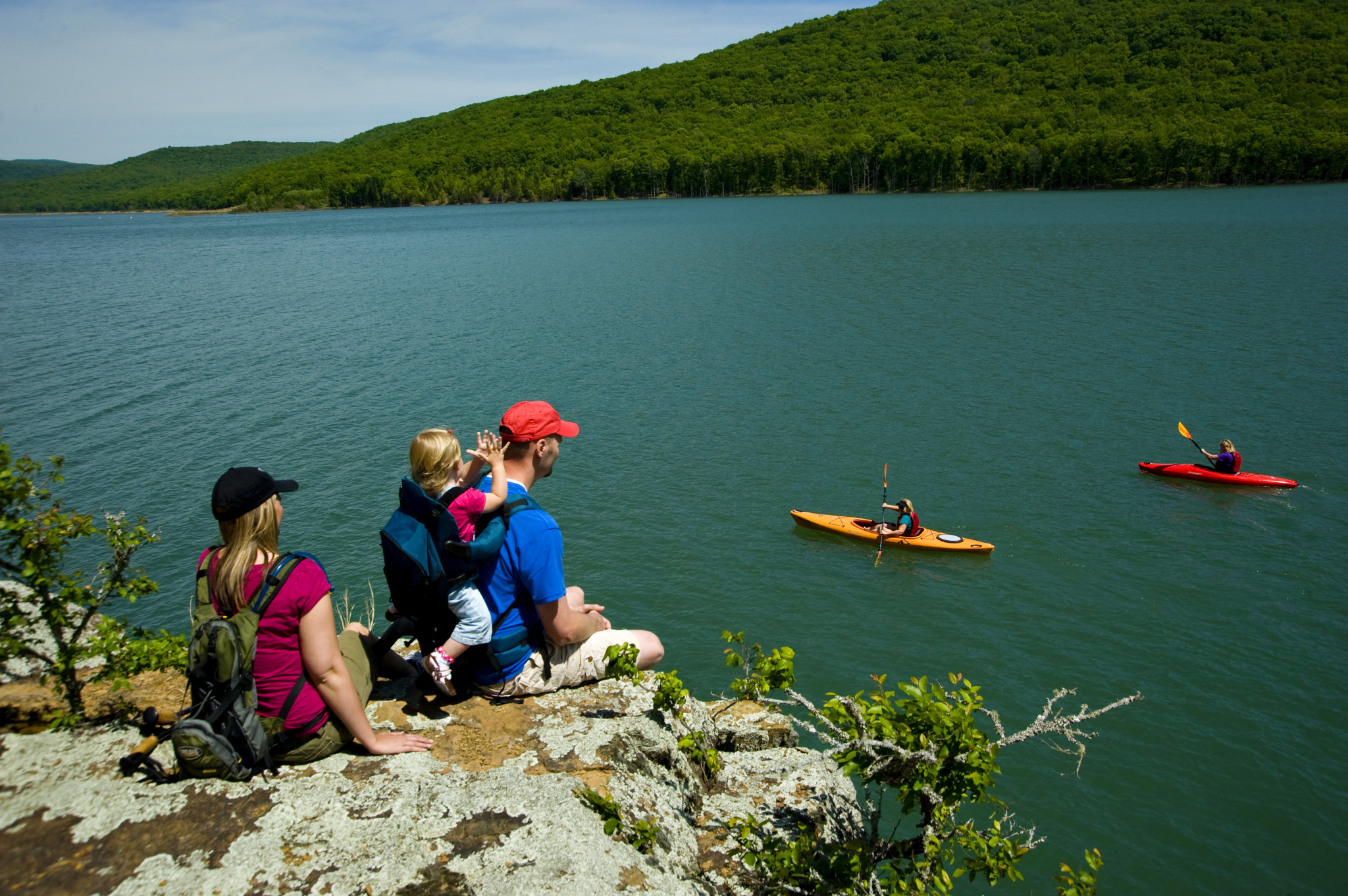 44. Lake Fort Smith State Park has campsites, cabins, picnic sites, swimming pool, trails, visitor center, and a marina with boat rentals.
Paris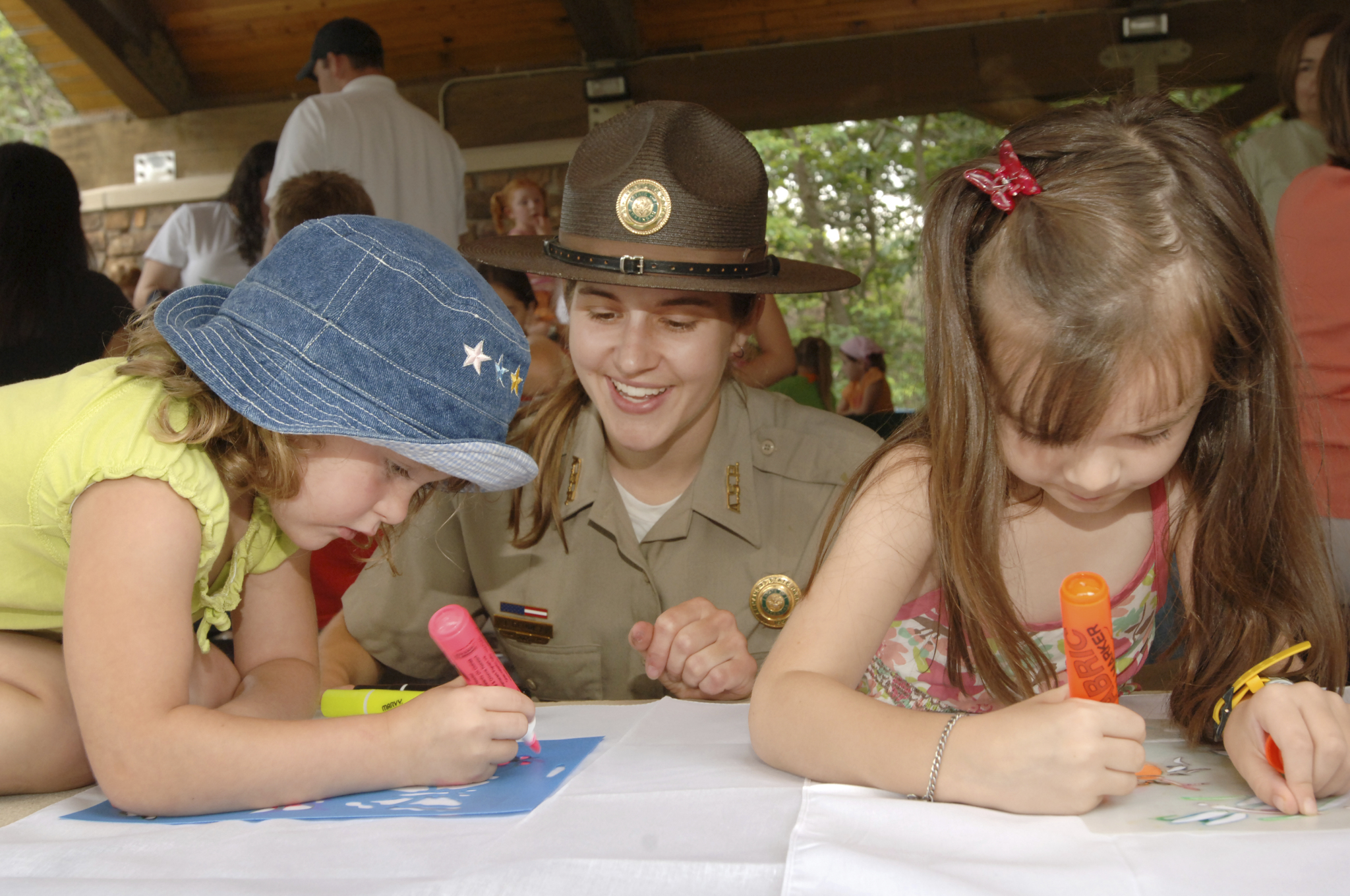 45. Mount Magazine State Park is located on the state's highest peak at 2,753 feet and provides camping, rappelling, hang gliding, hiking trails, visitor center, cabins, 60-room lodge, restaurant, indoor swimming pool, exercise room and gift shop.
Pea Ridge
46. Pea Ridge National Military Park, one of the best-preserved Civil War battlefields in the nation, has 4,300 acres and offers a self-guided driving tour, orientation film, museum, bookstore, hiking, biking and horse trails.
Ponca
47. Buffalo River Canopy Tour consists of a zip line with nine zips and last 2.5 hours with elevation ranges from 40-60 feet.
48. The Elk Education Center details the introduction of Rocky Mountain elk to the Ozarks, houses an exhibit focusing on elk ecology, and has trails, picnic tables, covered pavilion and a gift shop.
Pottsville
49. Potts Inn Museum is a preserved stagecoach station on the Butterfield Overland Mail Route with circa-1850 antebellum home, five log structures, gazebo, hat and clothing collections, antique farm equipment, and a new dress up trunk area for children.
Prairie Grove
50. Prairie Grove Battlefield State Park is one of America's most intact Civil War battlefields. It has a one-mile battlefield trail, five-mile driving tour, museum, exhibits, tours and programs. Arkansas's largest battle re-enactment takes place her biennially on even-even-numbers years the first weekend of December.
Rogers
51. Daisy Airgun Museum displays airguns from the 1600s to the present, plus other fun memorabilia such as items like the Red Ryder BB gun from the movie "A Christmas Story," and has a gift shop.
52. Fast Lane Entertainment is a family destination for food, fun and games with bowling, an arcade, laser tag, bumper cars, play structure, indoor roller coaster, and laser maze.
53. Hobbs State Park-Conservation Area is a 12,054-acre natural park with limited development, a visitor center with interactive exhibits, wildlife viewing area, educational activities and hiking trails.
54. Rogers Historical Museum offers hands-on exhibits for all ages.
55. War Eagle Cavern on Beaver Lake contains unusual domes, rimstone dams, underground stream and waterfalls on a one-hour guided tour, plus gemstone panning, a Lost in the Woods Maze, unique shopping, picnic sites and play areas.
Russellville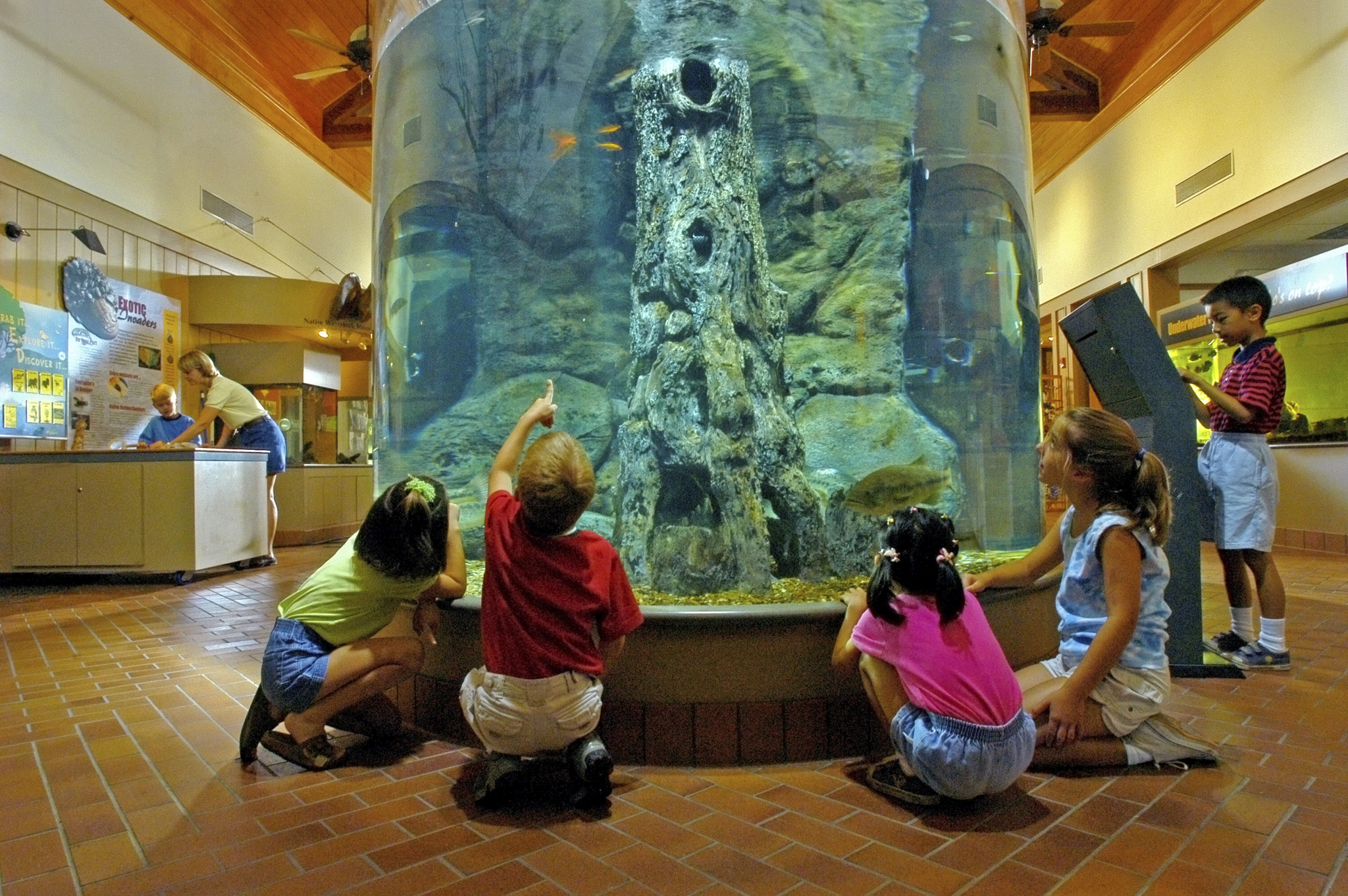 56. Lake Dardanelle State Park facilities include campgrounds, swim beach, barrier-free playground, state-of-the-art fishing tournament weigh-in pavilion, a lakeside visitor center with four aquariums focusing on the local waterways, and interpretive exhibits.
Siloam Springs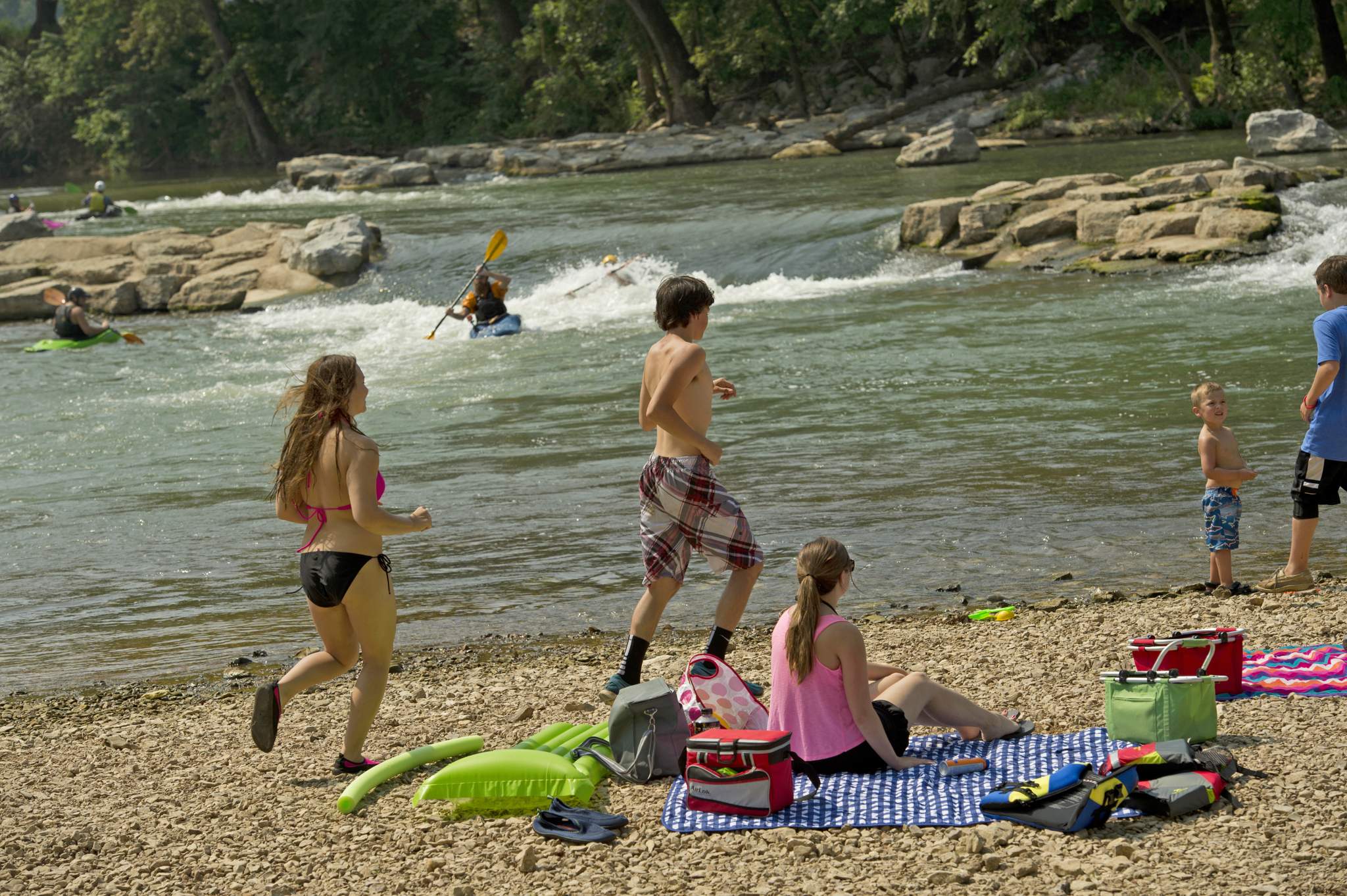 57. Siloam Springs Kayak Park on the scenic Illinois rover has rapids running about 700 feet in Class II and III difficulty along with an ADA designed riverbank, climbing boulder, picnic area, accessible walking trails and rain garden.
Springdale and Van Buren
58. The Arkansas and Missouri Railroad runs between Springdale and Van Buren for a scenic excursion train expedition through the foothills of the Ozark Boston Mountains that goes through tunnels and over trestles.
Springdale
59. The Jones Center features the area's only indoor ice-skating rink, two indoor swimming pools with a fun slide, gymnasium, fitness center, classroom space, auditorium, food court, pump track and more.
60. The Northwest Arkansas Naturals, a Minor League baseball team, play at Arvest Ballpark and often end a weekend game with a stellar fireworks show.
61. Shiloh Museum of Ozark History is nestled in a park-like, two-acre wooded setting and offers free admission to exhibits, programs, a museum store and historic buildings.
Sulphur Springs
62. Old Spanish Treasure Cave offered guided tours of this cavern filled with fascinating legends of hidden treasure buried by Spanish Conquistadors.
West Fork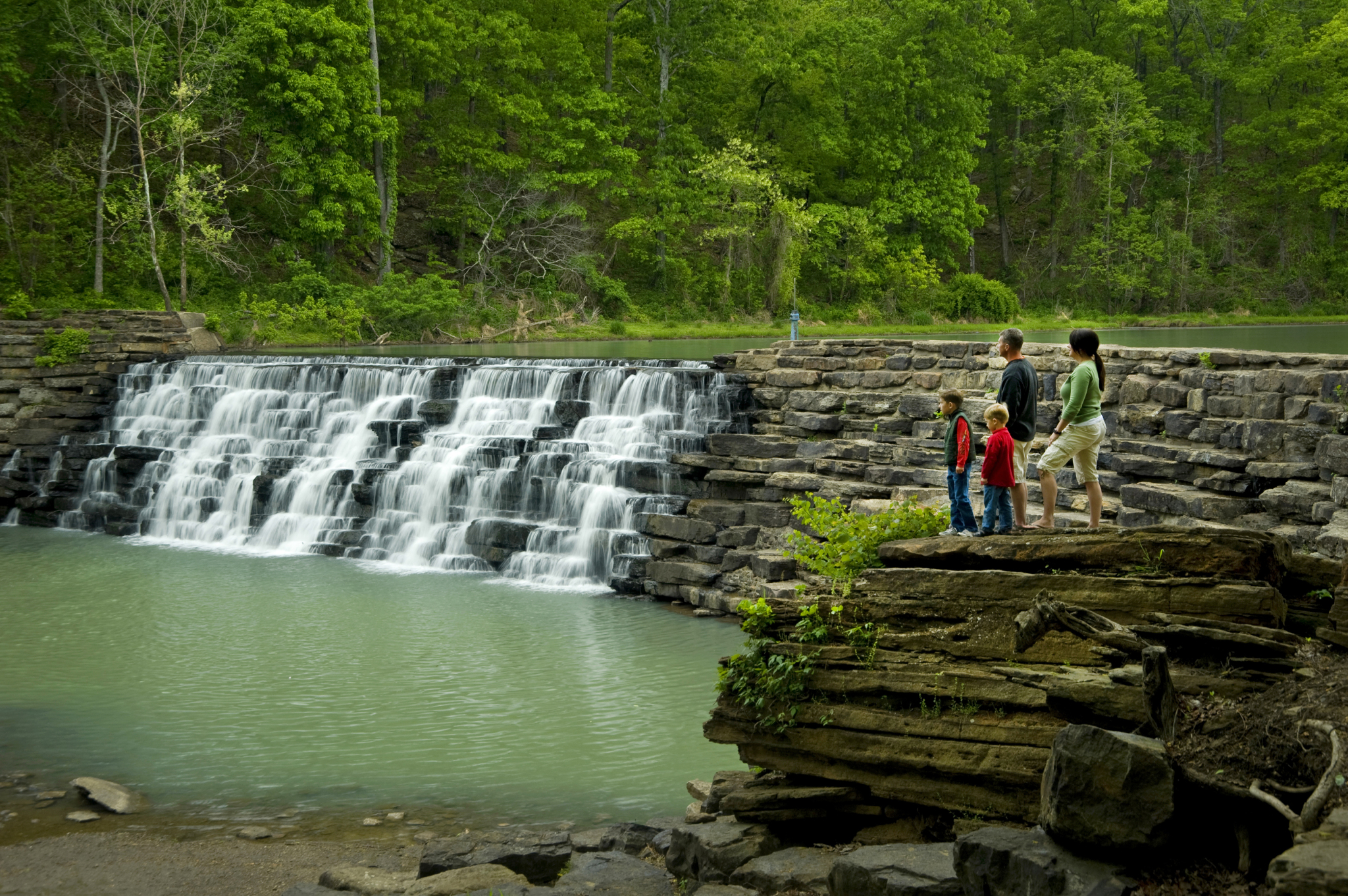 63. Devil's Den State Park has about 2,500 unspoiled acres adjoining the Ozark National Forest between Winslow and West Fork perfect for hiking, backpacking, equestrian and mountain bike trails, and RV and tent camping. Plus, it has a crevice area, swimming pool, nature programs, cabins and interpretive programs.