67th Annual Original Ozark Folk Festival is Oct. 8-11
Held annually since 1948, the Original Ozark Folk Festival is the longest consecutively held annual folk festival in America. Featuring music, dance, arts, crafts, and talented artists of the Ozarks, it takes place this year on Oct. 8-11 in historic Eureka Springs.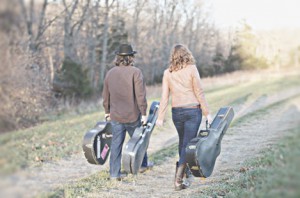 It begins with the Oct. 8 with the 67-year-old tradition of choosing a Folk Festival Queen to preside over the week's festivities. The contest is at 7 p.m. at The Auditorium, located at 36 S. Main Street.   Admission is free.
The Barefoot Ball is Oct. 9 at the 1905 Basin Park Hotel, located in the historic downtown at 12 Spring St. Check your shoes at the door, and dance the night away to great music by the Cindy Woolf Band featuring Mark Bilyeu of Big Smith.   Doors open at 7 p.m. and music begins at 8 p.m.   Tickets are $12 and available online at http://www.the.auditorium.org.
Free music at Basin Spring Park starts at noon on Oct. 10 and 11 and features Clancey Ferguson, The Clark Family Trio featuring Bill Nesbitt, Lyle Strickland & The Moonlight Farmers, and Jeremiah Jones, the winner of last year's Singer/Songwriter contest.
At 2 p.m. on the 11th, the annual parade will wind down Spring and Main streets along a route stretching from the library to the courthouse. At 7:30 p.m., the main show of the festival features The Ozark Mountain Daredevils with special guests Brewer & Shipley and Danny Cox. The show is featured as the "Ultimate Cowtown Ballroom reunion" because these three acts all have roots in the legendary Vanguard Coffee House and the Cowtown Ballroom in Kansas City. Tickets are general admission and $32 in advance at http://www.theauditorium.org or $37 on the day of the show.
For a complete schedule and information about the performers, please visit OzarkFolkFestival.com.