8 small town eateries near the Buffalo National River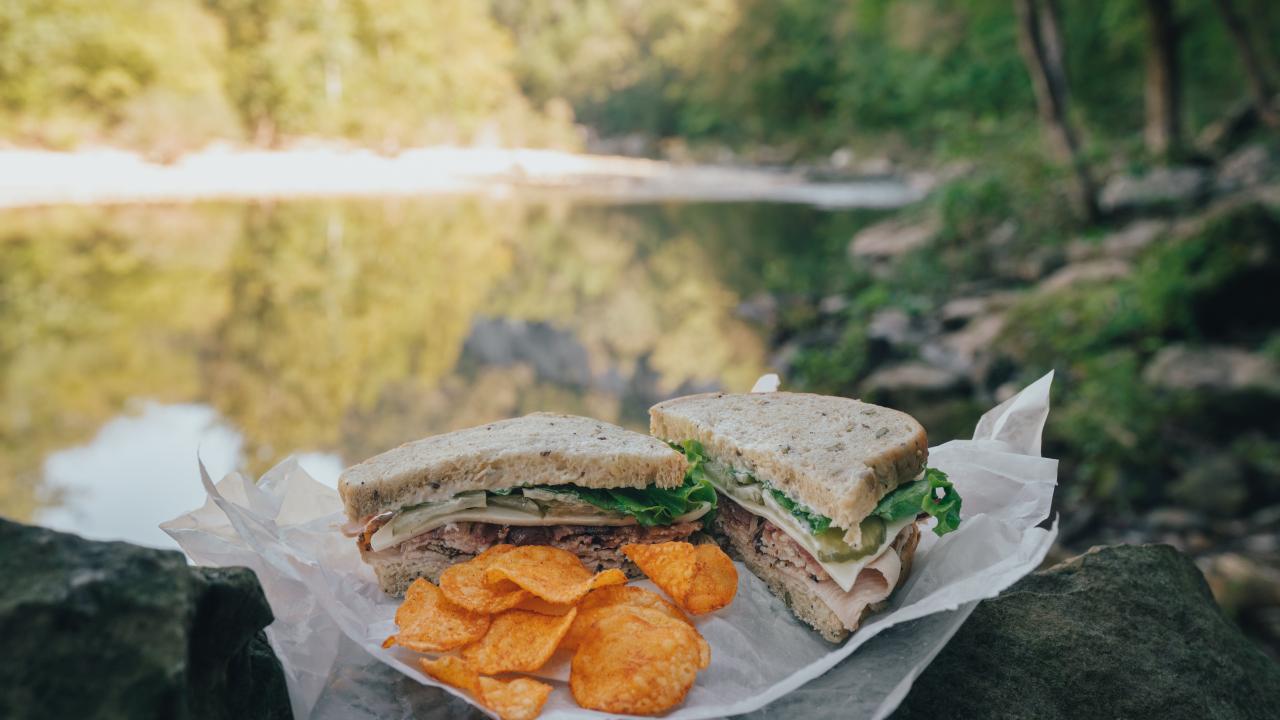 Whether you're looking for action or solitude, there are numerous ways to enjoy the outdoor beauty and recreation offered by America's first national river, the Buffalo - backpacking, hiking, camping, rock climbing, canoeing, kayaking, rafting, photography, wildlife watching, fishing, sight seeing, and driving scenic routes. But this article is about none of those things. It's about the food found along the length of the river. No matter what activity you take part in, you're going to need a place to refuel.
You'll be amazed at the good eats you can find in such a remote and rugged area. Some of these unique dining locales are for dining in, while others are great for buying food to take on a picnic or back to camp.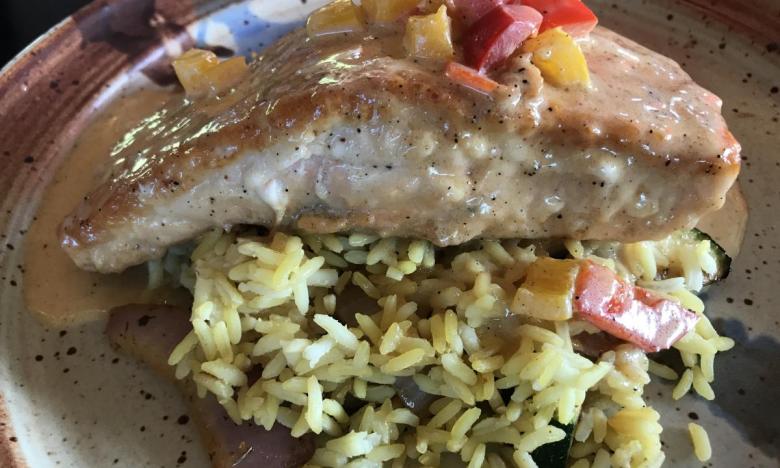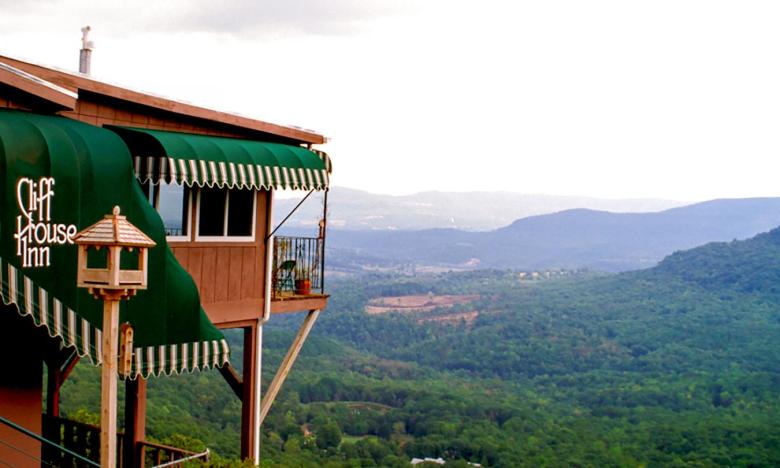 Upper Buffalo
The Cliff House Inn - This small inn also has cabins and a restaurant featuring home-cooking. The menu includes hearty Ozark breakfast dishes and a variety of entrees such as fried catfish, shrimp, steaks, burgers, po'boys, sandwiches, salads, pastas and homemade desserts. Don't miss the restaurant's signature "Company's Comin' Pie." The food is as awesome as the view from the airy dining room. Built on the edge of the mountain, the windows overlook the Grand Canyon of the Ozarks on Scenic Arkansas 7 Byway. NOTE: The Cliff House Inn's restaurant closes for the winter season and reopens each March. Inn and cabins are available year round.
Low Gap Cafe - In Compton on the crest of a hill between Ponca and Jasper, this cafe features both fine dining and country cooking, including pasta, seafood, chicken, steaks, soups, salads, hamburgers, vegetables, homemade pies, cakes and cinnamon rolls. Sunday brunch and WiFi are available. It's located in an old general store and has a large, covered patio for outdoor seating too. People from near and far talk about the food here.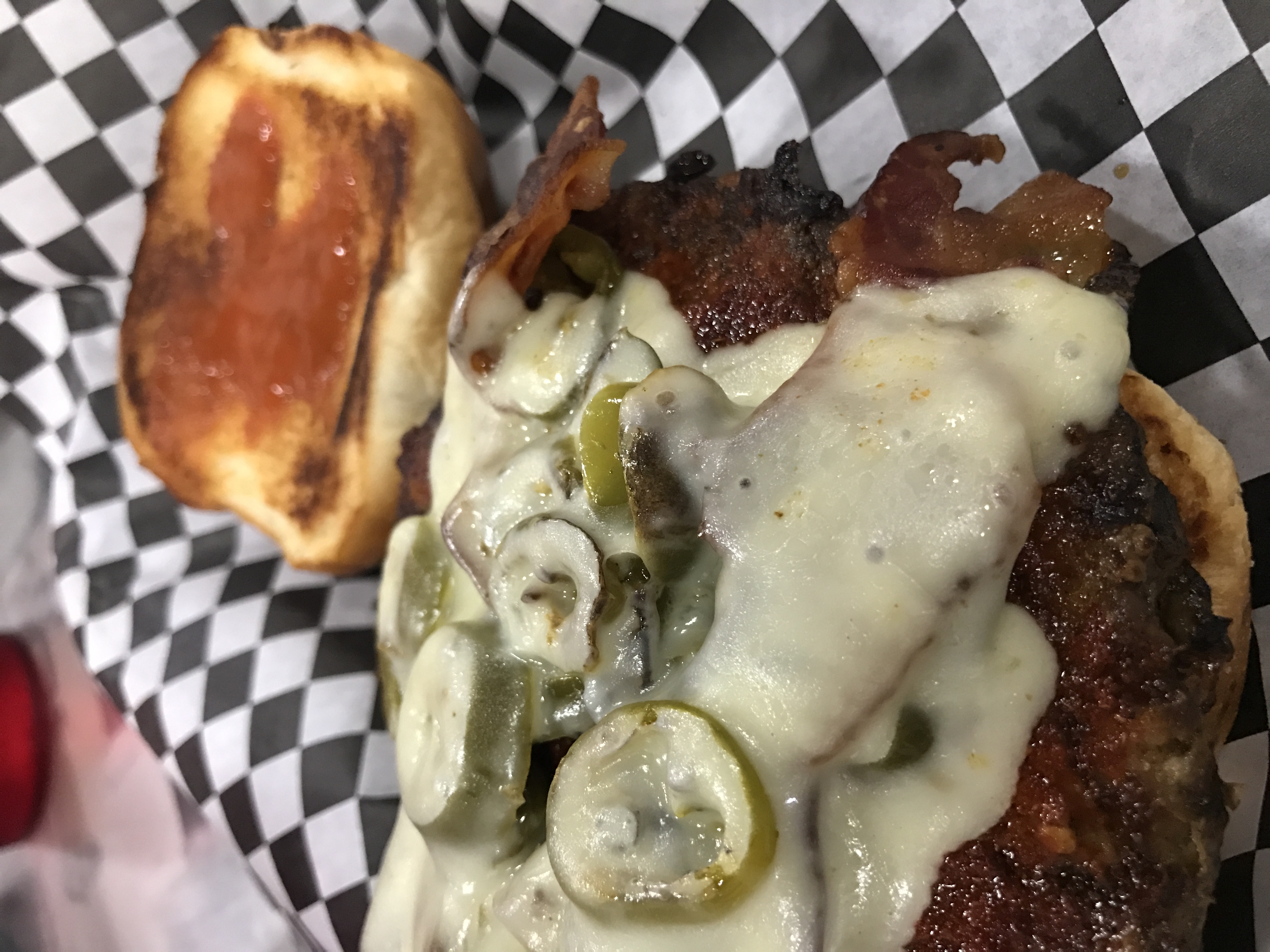 Ozark Cafe - This cafe in Jasper has been serving the people of Newton County and its visitors since opening in 1909. The walls are adorned with photographs and newspaper articles to keep those memories alive. It's an Arkansas landmark you do not want to miss. Fronting the town square, the cafe is well known for its food, atmosphere and old soda fountain. It features burgers, steaks, seafood and ice cream soda fountain delights. Specialties include a deep-fried hamburger and the Excaliburger, a 1/2-lb. burger sandwiched between two grilled cheese sandwiches with an Ozark sauce. It was selected by New York Magazine's Grub Street blog as Arkansas's entry in their list of the Top 50 foodie destinations. Delish.com named the cafe's chocolate gravy as Arkansas's Must Try Foods from the 50 States.
BOC Deli - The Buffalo Outdoor Center in Ponca rents canoes and cabins and sells breakfast burritos, deli sandwiches, and fresh-baked pizzas. Seasonally it has barbecue pulled pork sandwiches, and ham, beans and cornbread. Many of the sandwiches are named after river landmarks like the Hemmed-in Hollow (referring to a waterfall on the Buffalo River) and the Lost Veggie (referencing the well-known Lost Valley hiking trail). Eat on-site, or take sandwiches for a picnic, to enjoy at your cabin or campsite, or for sustenance on a float trip. BOC also has a gift shop and store for all of your souvenir and middle-of-nowhere needs.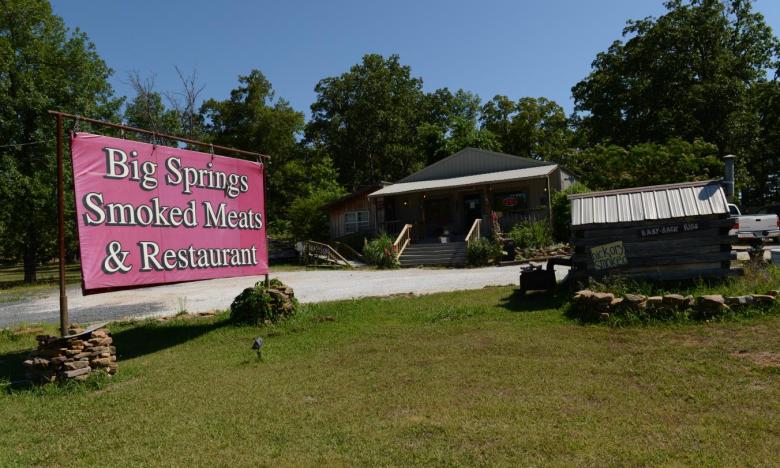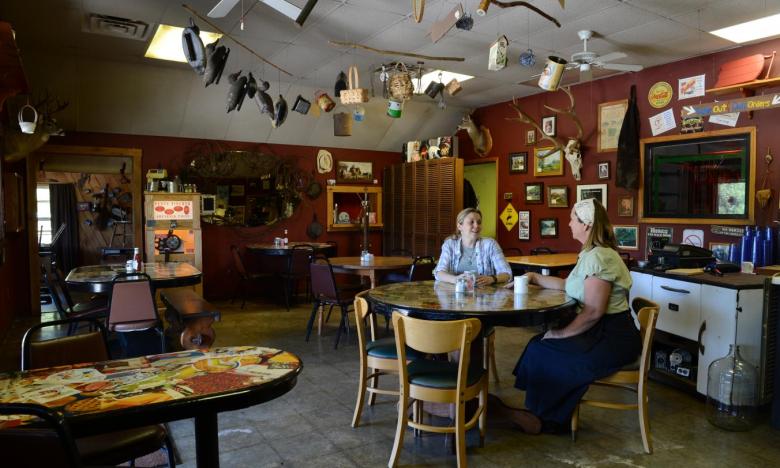 Middle Buffalo
Big Springs Trading Co. - Offering a restaurant and smoked meats, think of Big Springs as a Southern food place, a barbecue joint, and deli that also has provisions and gifts. Located in St. Joe, it has limited indoor dining, outdoor seating, take-out, window pick-up and catering available. All of its deli meats are smoked at the store and include: turkey breast, sugar cured ham, bacon, venison summer sausage, summer sausage, pork loin, brisket, Ozark sausages, smoked cheeses and baby-eye Swiss. The dining menu makes your mouth water with everything from nachos, cheese boards and runts to sandwiches, platters, salads and burgers with all your favorite sides. Warning: reading the menu online will automatically trigger a road trip.
Coursey's Smoked Meats - This 50-plus-year-old ham house is primarily a mail-order and take-out business selling scarlet hams hanging on a rack in cloth bags, an assortment of jerkies in jars, local jellies, sorghum and honey. Located just down the road from Big Springs in St. Joe, Coursey's has a small counter in the back where sandwiches made of ham, turkey or peppered beef can be purchased.
Ferguson's Country Store & Restaurant - Built of solid oak timbers and mountain stones, Ferguson's rustic building located one mile north of the river on U.S. 65 is a landmark in Buffalo River Country. Open for breakfast and lunch, homestyle, Southern cooking is the fare Ferguson's is known for. It serves big farm hand breakfasts, homemade biscuits and gravy, and insanely large, homemade cinnamon rolls. Lunch consists of daily specials, home cooked favorites and fruit cobblers. The gift shop is packed with Buffalo River branded outdoor clothing, plus souvenir items, home accessories, and a factory showroom of handcrafted solid oak furniture. NOTE: Ferguson's closes for the winter season and reopens each March.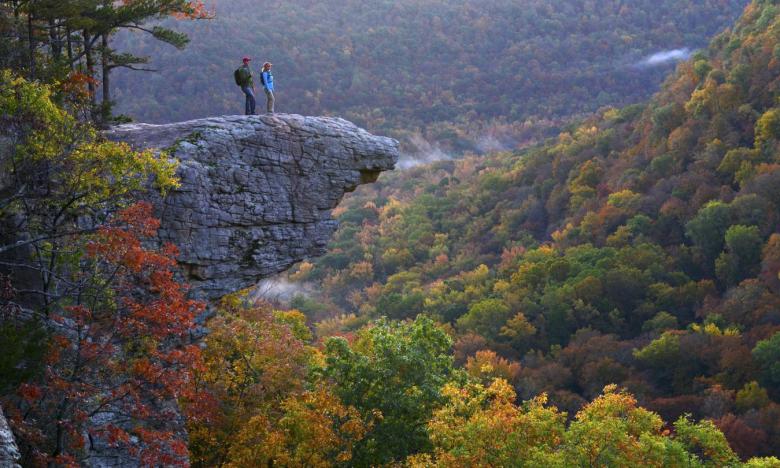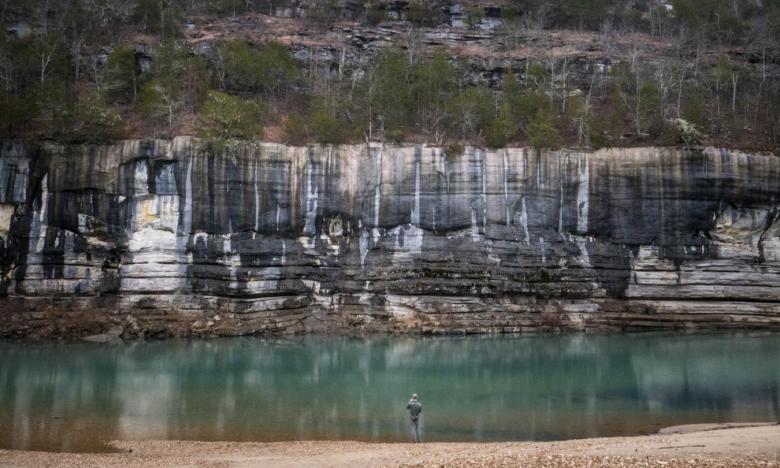 Lower Buffalo
Buffalo Point Cabins & Restaurant - A concessionaire of the National Parks Service, Buffalo Point is a scenic spot on the Buffalo National River and the only restaurant within the park boundary. It's perfect for eating in or getting takeout. The restaurant is well known for its catfish, chicken, and peanut butter pie. The large menu includes hamburgers, sandwiches, salads, trout, shrimp, chicken, pork chops and great Southern sides like fried okra, brown beans, coleslaw, mac-n-cheese, French fries and onion rings. NOTE: Buffalo Point is open from Memorial Day to Labor Day for breakfast, lunch and dinner and comes with a fine view.
About the Buffalo
Meandering through the Arkansas Ozarks for almost 135 miles, the Buffalo was designated the country's first national river in 1972. Along the Buffalo, the National Park Service oversees more than 95,000 acres containing three designated wilderness areas along the corridor of this free-flowing stream.
Many of the park's canoe rental concessioners sell snacks, prepared food items and various groceries.
The park offers designated campgrounds with varying degrees of development. Commercial cabin rentals and lodges are also located in the region. For more information, visit nps.gov/buff/.