Activities Honoring Dr. Martin Luther King, Jr. at Little Rock Central National Historic Site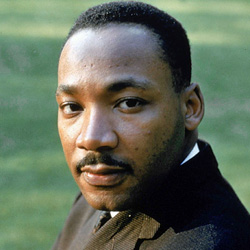 Dr. Martin Luther King, Jr., is being honored by Little Rock Central High School National Historic Site with two programs, one on Saturday and one on Monday.
Saturday, January 19, brings "Music of the Movement," a musical tribute to Dr. Martin Luther King, Jr. life and legacy.  Held in the Nugent Conference Center of Philander Smith College, the programs includes performances and a panel discussion.  Local artists Ramona Smith, Gerald Johnson, butterfly, Quincy Watson and Warren Booker share how they have been influenced by the music of the Civil Rights movement, including field of the holler, gospel, blues, folk and rap.
The importance of music was acknowledged by Dr. King himself during the opening of the1964 Berlin Jazz Festival.  "God has wrought many things out of oppression. He has endowed his creatures with the capacity to create-and from this capacity has flowed the sweet songs of sorrow and joy that have allowed man to cope with his environment and many different situations.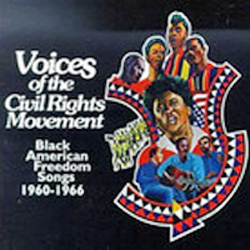 "Jazz speaks for life. The Blues tell the story of life's difficulties, and if you think for a moment, you will realize that they take the hardest realities of life and put them into music, only to come out with some new hope or sense of triumph. 
 "This is triumphant music."
Admission is free; seating is limited so come early. The performance venue is located in the Harry R. Kendall Science & Health Mission Center on the campus of Philander Smith College, 900 W. Daisy L. Gatson Bates Drive in Little Rock.
Monday's program is "Characters of Change," a 2 p.m. children's event at the Little Rock Central National Historic Site visitor center.
The interactive activities explain the attributes of those who best embody "characters of change." Those in attendance will write letters to their heroes, both historical and modern, detailing how they can initiate change today.  The completed documents will then be displayed in the visitor center lobby.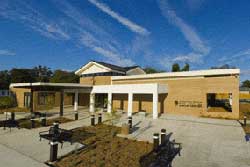 Attendees will also have the opportunity to become honorary Junior Rangers and receive a bade and certificate.  Items on hand for the children to take with them include coloring pages and activities to learn more about Dr. King, the Little Rock Nine, and the Civil Rights movement. There is no charge to attend.
Brian Schwieger can provide additional information on both events. E-mail him at [email protected] or call 501-374-1957.