Anniversary of the Integration of Little Rock Central High School
Reflections of Progress
This September marks 60 years since nine brave young black students began the fight to uphold the US Supreme Court's ruling in Brown v. Board of Ed. that segregation in public schools is unconstitutional—simply by attempting to set foot inside the all-white Little Rock Central High School. The events of that month and those that followed turned the eyes of the world on Little Rock and placed the city in the center of one of our nation's most prominent civil rights battles. Dozens of special events have been planned to commemorate the struggles of the Little Rock Nine and others who fought to end segregation in Arkansas's schools. 
The first official events take place on Friday, September 22, at 1:30 p.m., when sculptor Clay Enoch's new work, "United"—winner of last year's Sculpture at the River Market Public Monument Competition—will be dedicated on the front lawn of Central High. The artwork, featuring two figures raising incomplete rings to bring them together, represents the possibility of transcending generational ideals to progress toward unity. Also on Friday, a special pre-release screening of the film Marshall, the story of Thurgood Marshall, the first African-American Supreme Court justice, will take place at the Ron Robinson Theater, with a reception at 5:30 p.m., film at 7 p.m., and talk back at 8:30 p.m. 
September 23 is an important one in the history of this story, and the events planned for this day reflect that. This was the day that the nine students, after being turned away on their first attempt to enter the school on September 4, were formally escorted into the school, past an angry mob of more than 1,000 protesters, for their first full day of classes. The Little Rock Police subsequently removed them from the school, for their own safety, and a disgusted President Dwight Eisenhower ordered federal troops to Little Rock to protect them and keep order. 1,200 "Screaming Eagles" arrived the next day. An educational forum will be held September 23 at 9 a.m. at the Clinton Presidential Center with panelists discussing the events of 1957, the "lost year" of 1958-59 when four Little Rock high schools were closed, and the process of integrating the schools once they were reopened in 1959.
Later that evening, a concert featuring headliner Mavis Staples will be held at the newly renovated Robinson Center from 7 to 9 p.m., following a semi-formal reception beginning at 5:30 p.m. The evening will benefit the Little Rock Nine Foundation, which provides financial support and mentorship to help students achieve their goals. 
Throughout the day on the 23rd, musical performances by student ensembles from area schools and colleges will grace the outdoor stage of the Magnolia/Mobil Gas Station across the street from Central from noon to 6 p.m., leading up to the premiere of the "No Tears Suite," a new, original jazz composition by Little Rock composer and pianist Chris Parker. The piece was inspired by Melba Pattillo Beals's memoir about her experience as one of the Little Rock Nine, Warriors Don't Cry, and this 30-minute large-ensemble piece was composed specially for the 60th anniversary commemoration. It will be followed by an hour of Arkansas and civil rights-specific music. Across the street, on the grounds of Central High, Arkansas Peace Fest will be spreading unity and justice with children's activities and booths from local peace-promoting organizations.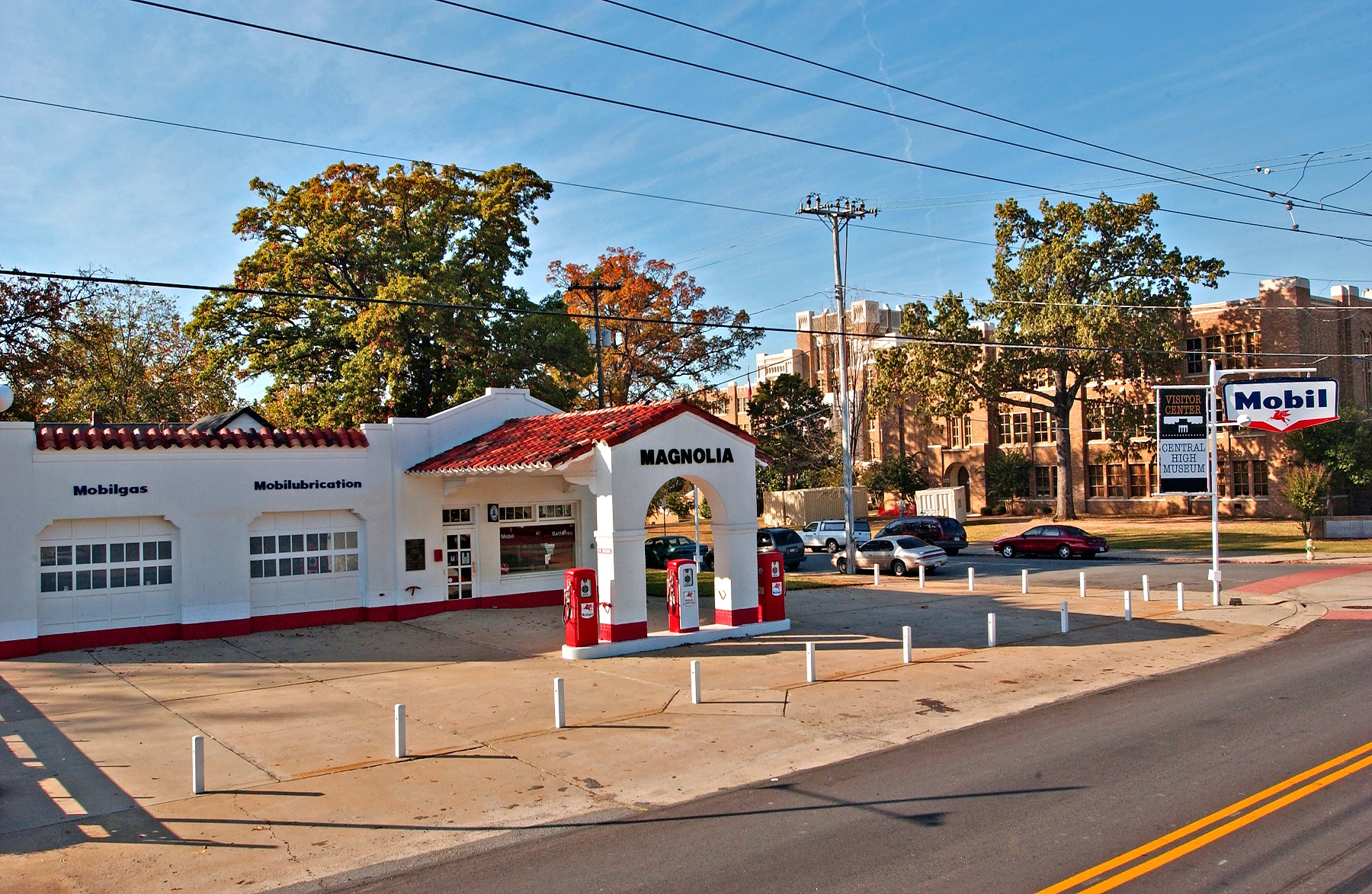 On September 24 from 3 to 5 p.m., children of the Little Rock Nine will gather at the Ron Robinson Theater to discuss and share their memories of what it's like to grow up under parents who held such prominent roles in the Civil Rights Movement. An interfaith service led by national and local faith leaders from a wide variety of backgrounds will be held at the Robinson Center directly afterwards, from 5 to 7 p.m.
The main event takes place on September 25 at 10 a.m. in front of Little Rock Central High School. This culminating event commemorates the day the Little Rock Nine were escorted into Central High School by members of the 101st Airborne for their first full day of classes. The keynote speaker will be former President Bill Clinton, who has also spoken at the 40th and 50th anniversary celebrations. Clinton was instrumental in elevating Central High from local point of interest to preserving its history as a major national attraction: As president, he signed legislation designating the school as a National Historic Site; he also awarded the Little Rock Nine with the Congressional Gold Medal, one of our nation's two highest civilian awards.
That evening, the University of Central Arkansas will present "An Evening with Henry Louis Gates, Jr. and Tania Leon: Turning History into Art," a lecture with a preview performance of one scene from the forthcoming Little Rock Nine opera. The event will be held at UCA's Reynolds Performance Hall, in Conway.
It's been said that those who cannot remember the past are condemned to repeat it. If that's the case, then this September provides a superb opportunity to revisit this period in Arkansas's—and our nation's—history.