Apron Strings: Ties to the Past
The new exhibit, Apron Strings: Ties to the Past, will be on display from Friday, Jan. 30, through Sunday, March 22, at the Fort Smith Regional Art Museum. The exhibit features 51 vintage and contemporary examples that review the apron's role as an emotionally charged vehicle for expression with a rich and varied craft history that is still viable today. Admission is free.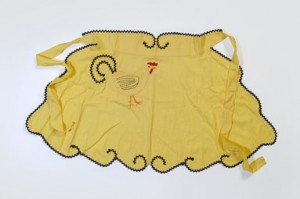 ​
An opening reception for Apron Strings is set for Thursday, Jan. 29, from 5 p.m. to 7 p.m. at the museum. Members may attend free. The cost to non-members is $5.