Arkansas Apple Festival Starts Friday, Oct. 3
The Arkansas Apple Festival in Lincoln is an iconic fall event in northwest Arkansas. It's held every year on the first weekend of October, which means food and fun can be found this weekend – Friday, Oct. 3 through Sunday, Oct. 5.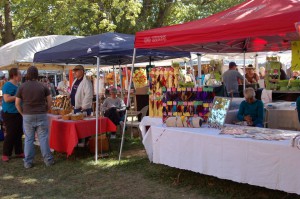 The festival celebrates the bounty of apples with arts and crafts, contests, live music, an abundance of apple cider and free apple slices.
The Apple Core Throwing Contest is most certainly a highlight of the festival with age divisions ranging from toddler to age 6; 7 to 10; and, 11 to 12.
Arts and crafts are a popular feature with works from some of the most talented artisans in the Ozarks. Handcrafted items include Christmas decorations, wood crafts, carvings, baskets, handmade dolls, jewelry, needle work and more. Artisans go through a screening process to get a booth, so expect quality items. Fresh sliced apples and samples of cool apple cider served at no charge during the exhibition.
You'll find the concessions located on the south end of the square. The food is incredible. Here are a few things you'll find there: old fashion apple dumplings, smoked turkey legs, gyros, kettle corn, fried pork rinds, Cajun and other ethnic foods, barbecue, hamburgers, hot dogs, fudge, and ice cream on a stick. Oh, and apples. Lots of apples.
As for entertainment, it comes in many varieties. The Kids World has rides and games for all ages. Live music will be provided by the dulcimer society, choral groups, and bands playing country and gospel music. The festival's youth talent show and contest is at 6 p.m. on Oct. 4 in the American Legion Hall, just south of the square.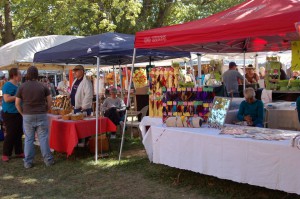 The annual parade is held each Saturday of the festival and features floats, antique autos, horses, horse-drawn wagons, bands, clubs, organizations, and area celebrities. It starts at 10 a.m. by Lincoln High School, north of the square, winds to and around the square and then back up to the high school.
The first apple festival was held in 1976 by residents who wanted to see Lincoln recognized as the friendly community in beautiful Northwest Arkansas that they knew it to be. Being a small town with no major industry, agriculture was easily turned to as a representation of the area. At the time, apples were a major crop for the town.
Lincoln is located about 20 miles west of Fayetteville on Ark. 62.