Arkansas Candy for Your Valentine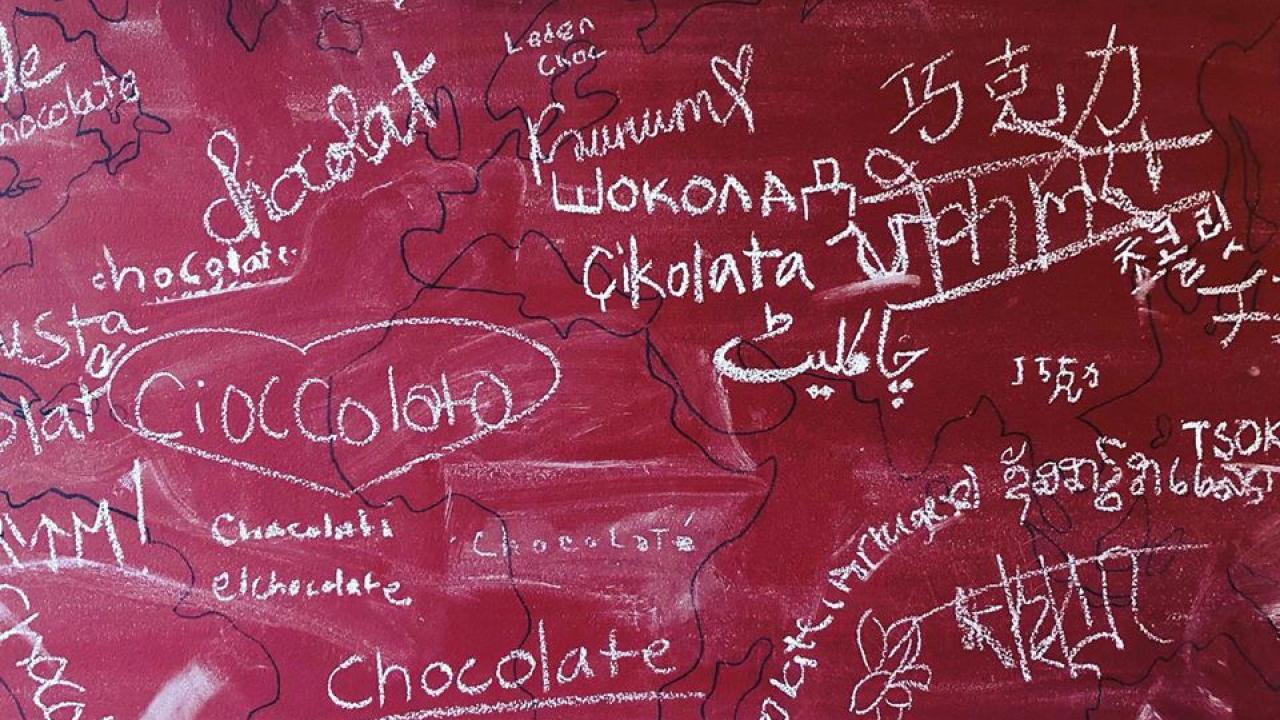 Looking to buy some sweets for your Valentine? Whether it's actually Feb. 14 or any other day of the year, chocolates and candies for others or yourself are always a nice treat. These candy and chocolate shops in Northwest and North Central Arkansas are just what you're looking for. Plus, they're in fun towns to explore.
Fine chocolates and confections are a tradition at Kopper Kettle. The candies are made with fine, fresh, quality ingredients in a time tested formula from 1925. This fourth generation company is based in Van Buren but can ship anywhere. You can visit the factory and see the sweet confections in the making.
KYYA was the first bean to bar chocolate company in Arkansas. The name comes from the Greek, KAIA, which means pure. It has retail shops in Springdale, Bentonville and Fayetteville and makes small batches of chocolate to maximize the flavor inherent in the single source cacao beans. Plus, they offer classes where you might get messy and the motto is "we eat our mistakes." Classes normally take 45-60 minutes and the minimum class size is two people.
Husband and wife, David and Nancy, worked retail and catering careers before David accepted a job managing the Red Apple Inn, where he gave away toffee the couple made for special occasions. At the urging of the inn's owners, they began selling the toffee to local gift shops in Arkansas. Now they make award-winning artisanal toffee at Lambrecht Gourmet in Heber Springs and ship to more than 40 states. David has attended the chocolate academy at Barry Callebaut in Montreal, Canada for multiple courses in chocolate making techniques. In 2012, these techniques helped him win the Gold Medal Award for Top Toffee in America at the Salon International Chocolate Competition as well as a Gold for being a Toffee Partner at the International Taste Awards.
A visit to Markham and Fitz in Bentonville is an experience. Taking eight days to turn cocoa beans into chocolate, they then make all of their products from scratch - chocolate truffles, pastries, cocktails, coffee, cake and, of course, chocolate cookies. You can see the chocolate making process firsthand and enjoy a guided tasting of their chocolate bars.
Take a drive on AR 62 between Rogers and Eureka Springs in the beautiful Ozark Mountains to find the world famous Martin Greer's Candies made from recipes that date back to the Civil War. This three generation family business in Garfield makes candies using the finest and freshest ingredients of real chocolate, sweet cream butter, dry roasted nuts, pure fruit purees or preserves, pure vanilla flavorings and no added preservatives.
Located on the historic town square in Mountain View, Stonebrook Fudge Factory specializes in gourmet fudge, brittles, taffies, and candies. If you've got a big sweet tooth, be sure to stop in for a Chocolate First Aid Kit and chocolate covered bacon.
This shop first opened in 1969 in the small town of Eureka Springs. It still makes candies hand dipped in small batches to insure freshness. It carries a large selection of homemade fudges like chocolate, chocolate pecan and maple walnut as well as its own concoctions like Bailey's Irish Cream and Kahlua, Cream, Espresso and Penuche, an old-fashioned brown sugar fudge along with some seasonal fudges like pumpkin and creme de menthe. They also have an extensive selection of salt water taffy.
Located in historic downtown Eureka Springs, Two Dumb Dames makes lots of people happy with their homemade fudge, chocolate, divinity, toffee and caramels. Don't miss out on their specialties like giant turtles, clusters and dark chocolate sea salt caramel. There's also an online store to order holiday taffy boxes and baskets and more.