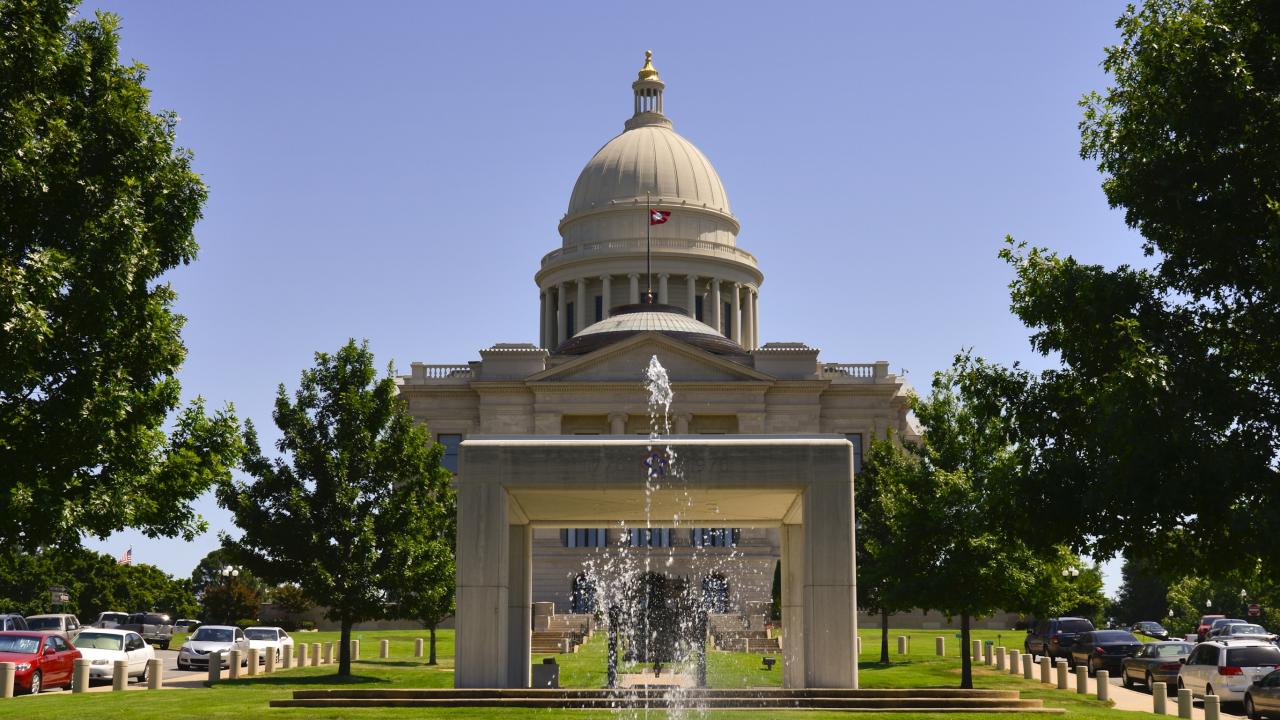 Did you know that more than half of our state is covered by forestland? The natural state is full of interesting information that you may not know. In fact, Arkansas actually means "south wind" which is a name used to describe the Quapaws, an early tribe in the area. The region was spelled various ways over the years, but entered the Union as Arkansas in 1836 and "Ark-an-saw" became the pronunciation in 1881. Since then, Arkansas has continued to thrive, by excelling in multiple areas. Arkansas is home many nationwide companies, including Walmart, Dillards, and J.B. Hunt, as well as being the nation's leading producer of rice and poultry.
Take a peek at everything from rainfall and recreation to produce and politics.
State Capitol: Little Rock
State Bird: Mockingbird
State Gem: Diamond
State Tree: Pine
State Nickname: The Natural State
State Flower: Apple Blossom
Population: 2.67 Million - (33rd in the Nation)
Square miles: 53,187 (27th in nation)
Mountain Ranges: 3
State parks: 52
National forests: 3
Acres of forests: 17.2 million
National Park Service sites: 7
Acres of lakes: 600,000
Miles of streams & rivers: 9,700
Major lakes: 13
Arkansas Air Quality (on a scale of 1-100): 91.9
Average work commute: 21 minutes
Cost of living: 15% lower than the rest of the country
Median home cost: $109,100
Highest peak: 2,753' at the height of Mount Magazine
Average annual rainfall: 49.6"
Average annual temperature: 61.4 degrees
Average annual snowfall in the northern regions of Arkansas: 10.4"
Average annual snowfall in the southern regions of Arkansas: 2.8"