Arkansas Has True Grit …and Roots Tourism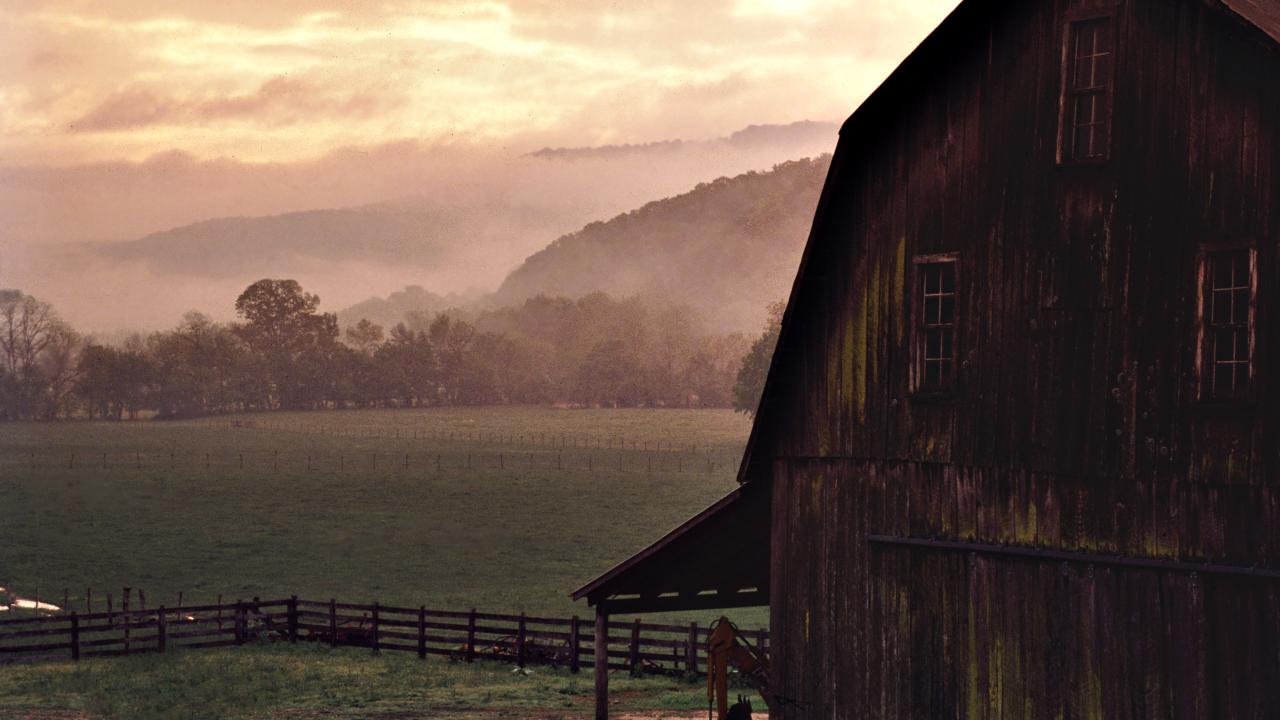 When the Arkansas Governor's Conference on Tourism was staged for Fort Smith this year, organizers emphasized the slogan that "Tourism Takes Grit." That's a bow to the area's literary and frontier justice heritage of "true grit," just one aspect of the multifaceted heritage travel and "roots tourism" that inspires Arkansas vacationers and business travelers alike.
Who doesn't love their families? 
Roots tourism blends personal family history locations with heritage tourism sites and specific family research. In a sometimes disconnected and "too digital" world, roots tourism can restore to you and your family connection and centeredness while you learn what your ancestors — and you!— are made of. It's transformational and unique.
U.S. Marshals Museum
Let's see how it works. Arkansas has already built a wonderful heritage tourism empire of historic museums and places/events, and is adding to it with the much-heralded United States Marshals Museum in Fort Smith set to open later in 2020. It'll be a national draw, but imagine its unique personal impact for those of us with family members connected to the region. 
It will help inspire Fort Smith's children of many diverse backgrounds — and descendants — to come back home to look for unique family places while exploring the museum as well. As Director of Education Leslie Higgins says, "We get calls fairly regularly for genealogy-related information, mostly from people who have ancestors they believe were marshals. I believe this will increase once we are fully open."
Arkansas for reunions and heritage discovery
Arkansas is a friendly place to stage family reunions because it is family-centered and retains a genuine friendly hospitality. It is also pocketbook-friendly, and we have great barbecue, catfish and unique historic foodways to help bring people together. (Want to know exactly where to meet, greet and eat?  Check out Arkansas's Food Hall of Fame. 
If you are interested in organizing a reunion in Arkansas, here's a resource.
Before you decide where to locate it, "try before you buy" a region. Also enjoy seeing filmmaker Gary Jones' videos about activities available by region.
Family history buff Khadija Anderson left Los Angeles for the George Milton Jones family reunion in Jonesboro in September, 2018, a first timer to Arkansas. Anderson said that she traveled to Jonesboro because of her grandmother, "a really important person in my life. She used to come to this reunion until 1984, when she couldn't come any longer. So I feel I have kind of carried on her legacy by coming back to Arkansas." Anderson brought her Nashville-based son with her: reunion experiences generally increase inter-generational interest in broader family heritage.
In Jonesboro and the Arkansas Delta overall, you may have fascinating finds as well. There is immigrant history as well as Native American and African American history.  There are museums and archives in and near Jonesboro, in case family members want to see the heritage tourism there and also conduct research at the Arkansas State Archives branch at Powhatan. For the family members who want to enjoy other features, Powhatan has a historic state park for the outdoorsmen in the family. 
Arkansas and family music heritage/festivals in October
If music is in your heart or deeply rooted in your family history, enjoy and learn at the King Biscuit Blues Festival in Helena, October 7-10. It attracts hundreds of thousands from all over the world.
Don't forget the Dyess community that features the Johnny Cash boyhood home and heritage festival, maintained by Arkansas State University. The last one featured a gigantic family tree of the famous musical family as well as the annual heritage festival itself. Dyess is America's largest agricultural resettlement area from the Great Depression, and you can learn about how farmers — maybe your own ancestors — survived while taking in the Cash sites as well.
Family history resources connected to heritage tourism
Wherever you travel in the state, if you live here or are visiting, while you're enjoying the state parks and scenic vistas and museums, you can learn more from contacting county historical societies. 
Local libraries and the Arkansas State Archives in Little Rock, Powhatan, and Historic Washington are invaluable, too, when you want to learn about your family. Check out the archives here.  You can even support the Archives by joining the Friends of the Arkansas State Archives.
And if your Natural State history is long and storied, why not consider joining the Arkansas Genealogical Society to receive its quarterly Arkansas Family Historian and monthly newsletter?  In 2020, Arkansas is a Natural State for genealogy, and roots tourism.
Jeanne Rollberg
American Dream Genealogy and Research
Little Rock