Arkansas Part of New U.S. Civil Rights Trail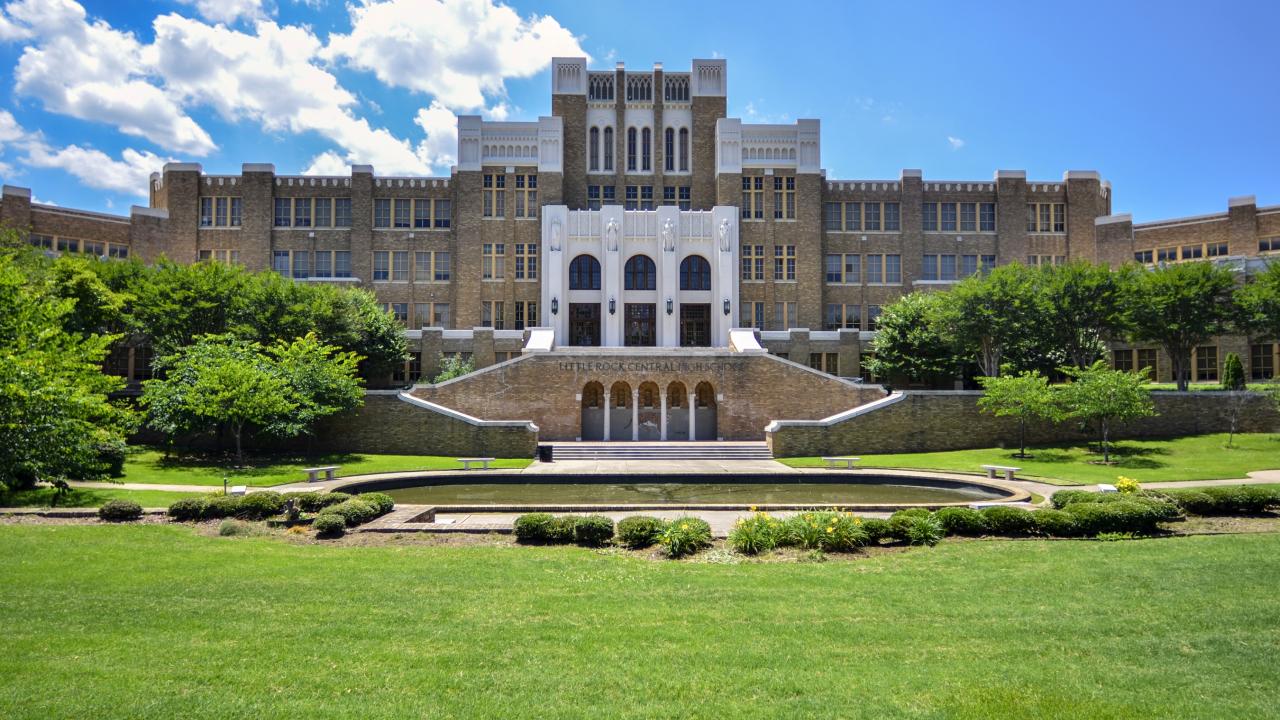 A U.S. Civil Rights Trail, which includes over 100 attractions across 14 states, debuted this year to coincide with Martin Luther King Jr. Day and the 155th anniversary of the Emancipation Proclamation. On the trail, which is a project of Travel South USA and the National Parks Service, are landmark sites from the civil rights era in the 1950s and 1960s. Arkansas is included in the project and below are the sites that are part of the route in the state.
Arkansas Civil Rights Heritage Trail– This trail, which was created in 2011, begins on the sidewalk outside the Old State House Museum at 300 West Markham Street. Each year, a theme is chosen to honor a particular group of people who were active in Arkansas's civil rights movement. New markers are added to it in a public ceremony each year. This is a project of the UALR Institute on Race and Ethnicity.
Clinton Presidential Center– Home of the Little Rock offices of the Clinton Foundation, the Clinton Presidential Library and Museum, and the Clinton School of Public Service. Bill Clinton served five terms as the Governor of Arkansas before becoming the 42nd President of the United States, serving for two terms, from 1993 to 2001. Clinton is the recipient of numerous awards for his approach to civil rights throughout his political career.
​
Daisy Bates House– A National Historic Landmark, this house at 1207 West 28th Street was the home of Arkansas NAACP president Daisy Bates and became a command post and sanctuary for the nine students involved in the Little Rock Central High School desegregation crisis during 1957–1958. It now serves as the L.C. & Daisy Bates Museum. 
Little Rock Central High School National Historic Site– The only active high school in the U.S. that is also a national historic site. This school was a major test in 1957 of the Civil Rights act where nine (the Little Rock Nine) African-American students integrated the all-white school.
The visitor center across the street at 2120 W.  Daisy Gatson Bates Drive depicts this moment in history through exhibits and photos.
Little Rock Nine Memorial– A statue on the grounds of the Arkansas State Capitol in Little Rock that pays homage to the Little Rock Nine who integrated Little Rock Central High School in 1957. These nine African American students were: Melba Pattillo, Elizabeth Eckford, Ernest Green, Gloria Ray, Carlotta Walls, Terrence Roberts, Jefferson Thomas, Minnijean Brown and Thelma Mothershed. A comment from each of The Nine is found on individual bronze plaques identifying which student is which.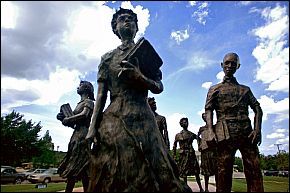 ​
Mosaic Templars Cultural Center– This center was founded in Little Rock in 1882 as a fraternal organization by John E. Bush and Chester W. Keatts. The reconstructed museum is dedicated to collecting, preserving, interpreting and celebrating Arkansas's African American
culture and community.