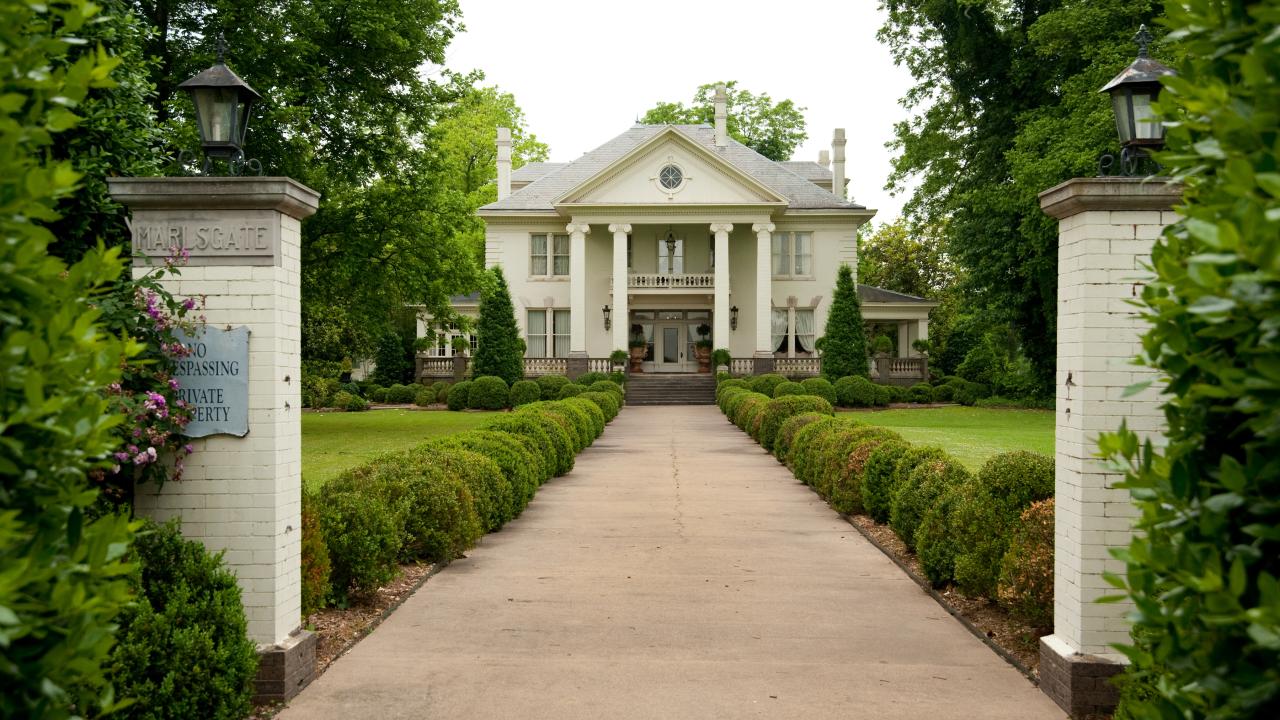 Everyone needs a getaway once in a while. A getaway from the job, the house, the day-to-day routine and yes, even those that mean the most to us – our families. Grab your road trip companions and escape for a few days to The Natural State. You'll return home a new and invigorated person. 
Day 1
A Taste of the Old South: No one minds learning if you do so while having fun. You can discover what life was like from all viewpoints in The Natural State during the plantation era by taking this two-to-three day itinerary packed with fascinating plantation tours that give insight into what life was like in the southern United States throughout the 19th century. 
Even though it's not open for everyday visitors, you can't miss even just driving by Marlsgate Plantation at Scott, an approximately 25 minute trip southeast from Little Rock. Exit off U.S. 165 at Baucum onto Old Hwy. 30 and drive. As you cross Walker's Corner Road, Old Hwy. 30 becomes Bearskin Lake Road and will lead you to the house and Bearskin Lake. Originally the Dortch family farm, the stately Greek Revival structure features a front porch with Ionic columns over 40 feet tall and a view of the huge pecan trees that dot the lawn. The home has over 30 antique-filled rooms and is open for weddings, receptions, tour groups and special events.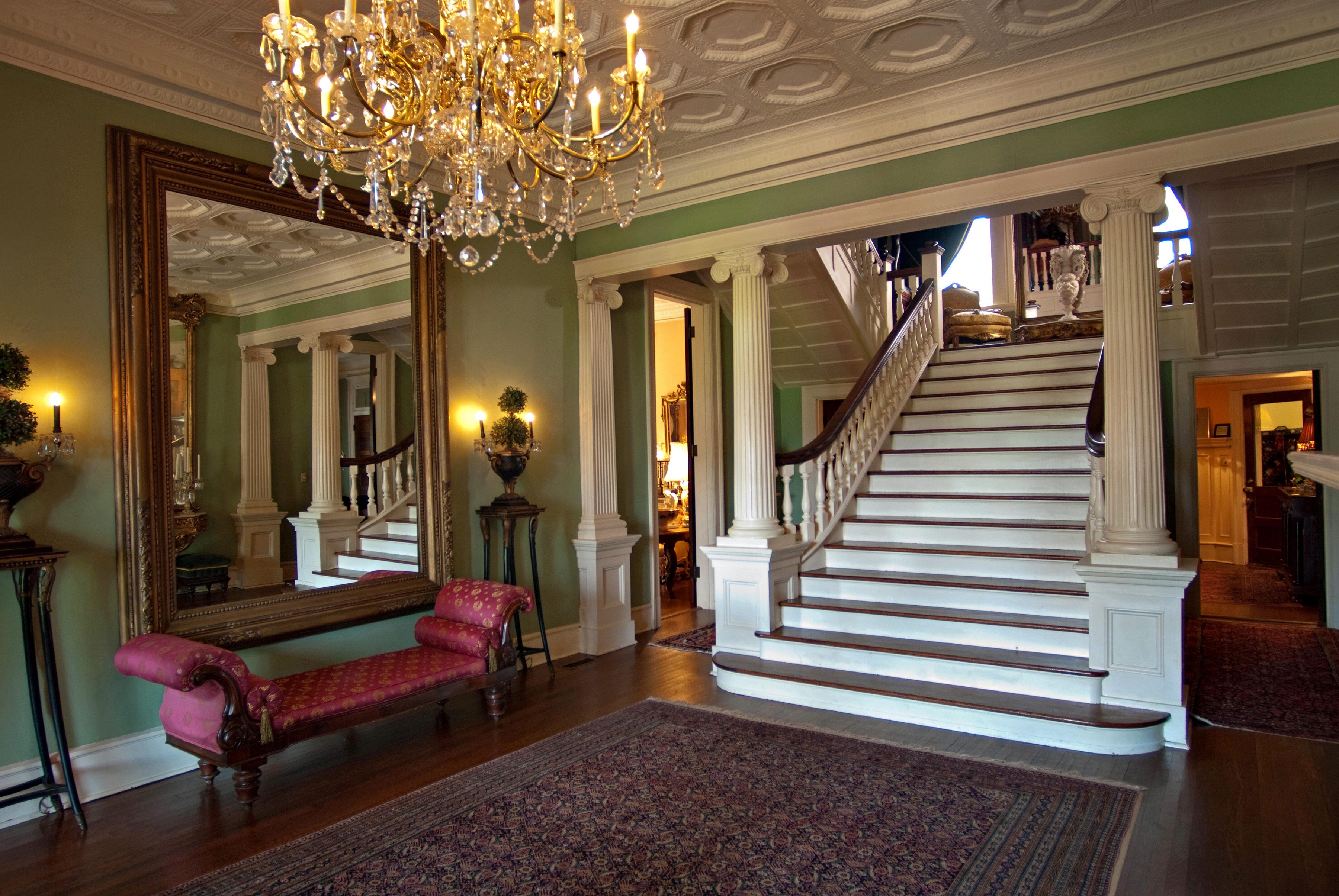 ​
Head back toward Scott and watch for directional signs to Scott Settlement Plantation located at the corner of Walker's Corner and Alexander Roads. You've just seen how a portion of people lived during antebellum days; now you'll see how the others lived. This gathering of structures is typical of how plantation life was in Scott and surrounding areas. Don't miss the Battle of Ashley's Mill marker on the grounds. Just down Walker's Corner Road is another nice historic home worth driving by. Open for special events, receptions and weddings, the circa 1835 Ashley Alexander House is a stunning piece of architecture.
​
Exploring all of these plantations has to have worked up an appetite and this small community boasts a "must eat" restaurant. Come hungry and prepared to dig in if home-cooking is more your style. Turn onto Ark. 161 at Scott and head south, then take a sharp right onto US-165 to Seaton's Scott Place, which serves up burgers, seafood, sandwiches and delicious fried pies.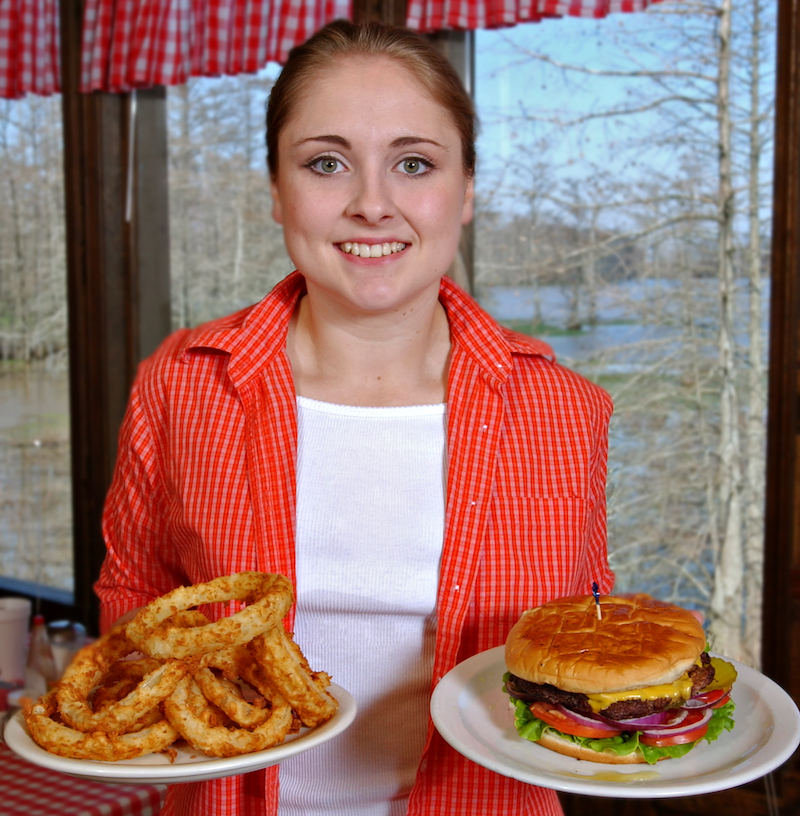 ​
Located not far from Seaton's is your next destination—the Plantation Agriculture Museum State Park, housed in the old Dortch Plantation general store. Exhibits here interpret the history and heritage of cotton production in the state. In addition to the main museum building, there are antique tractors and a restored rare cotton gin.
Day 2
It's time to head to the last destination: Lakeport Plantation. Backtrack to U.S. 65 and head south to Lake Village. You'll be passing through the Arkansas Delta which has some of the most fertile soil in the south. 
It will be time for lunch upon arrival in town so look for Rhoda's Famous Hot Tamales on Saint Mary Street. This legendary South Arkansas restaurant has been featured in national publications as a great place to chow down. The menu is changed daily but the well-known homemade tamales are always offered. 
The plantation is located off U.S. 82 on Ark. 142 just south of Lake Village. This late 1850s modified Greek Revival home is the last remaining antebellum house on the Mississippi River in Arkansas that hasn't been extensively altered. The restored museum focuses on the area's transition from slavery to tenant farming. 
After visiting the plantation, head toward your cabin at Lake Chicot State Park for overnight lodging. First, pick up a driving tour brochure at the park visitor center that highlights the Civil War sites along Lake Chicot, including Ditch Bayou Battlefield. If you like restaurants with unusual settings and great food, visit the Cow Pen for dinner where tables are located in "cow stalls" and the entrance looks like a cattle chute. 
​
Next morning, you can cook your own breakfast in your cabin or head to The Hitchin' Post where breakfast is served all day. Do some great shopping at the Paul Michael Company or visit the Guachoya Cultural Art Center before hitting the road for home.