Arkansas State Parks offer one-of-a-kind, affordable experiences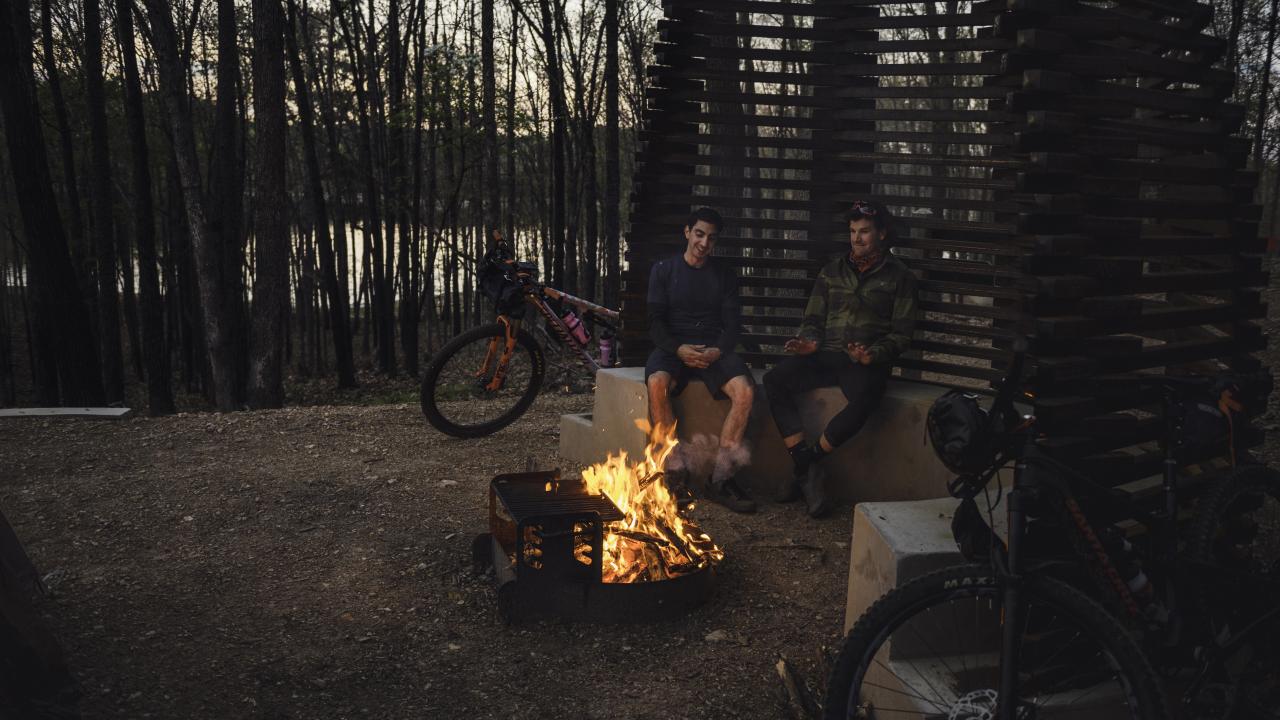 Free entry into Arkansas' state parks is the first sign of their exceptional hospitality. While many state parks systems across the nation charge an entry fee, Arkansas welcomes visitors with free access to the beauty The Natural State holds.
Arkansas State Parks are for camping, hiking, mountain biking and days on the water, but they're also a treasure of archaeology, architecture and history. Each state park is a one-of-a-kind experience. The parks system has natural parks, historic parks, museums, cultural sites and recreation areas. There are mountain parks, resort parks, parks with lakes and rivers and adventure parks.
Arkansas' 27th state park, Crater of Diamonds, is one of the most distinctive experiences. Located above an eroded volcanic pipe, it is the world's only publicly operated diamond site where the public is allowed to search and keep any gems found, regardless of value. There is a small fee to dig at the 37 1/2-acre plowed field and tools can be rented. Other amenities include walking trails, picnic sites, campsites, five walk-in tent sites, a gift shop and a seasonal water park, which is a great place to cool off after a summer day of digging for diamonds.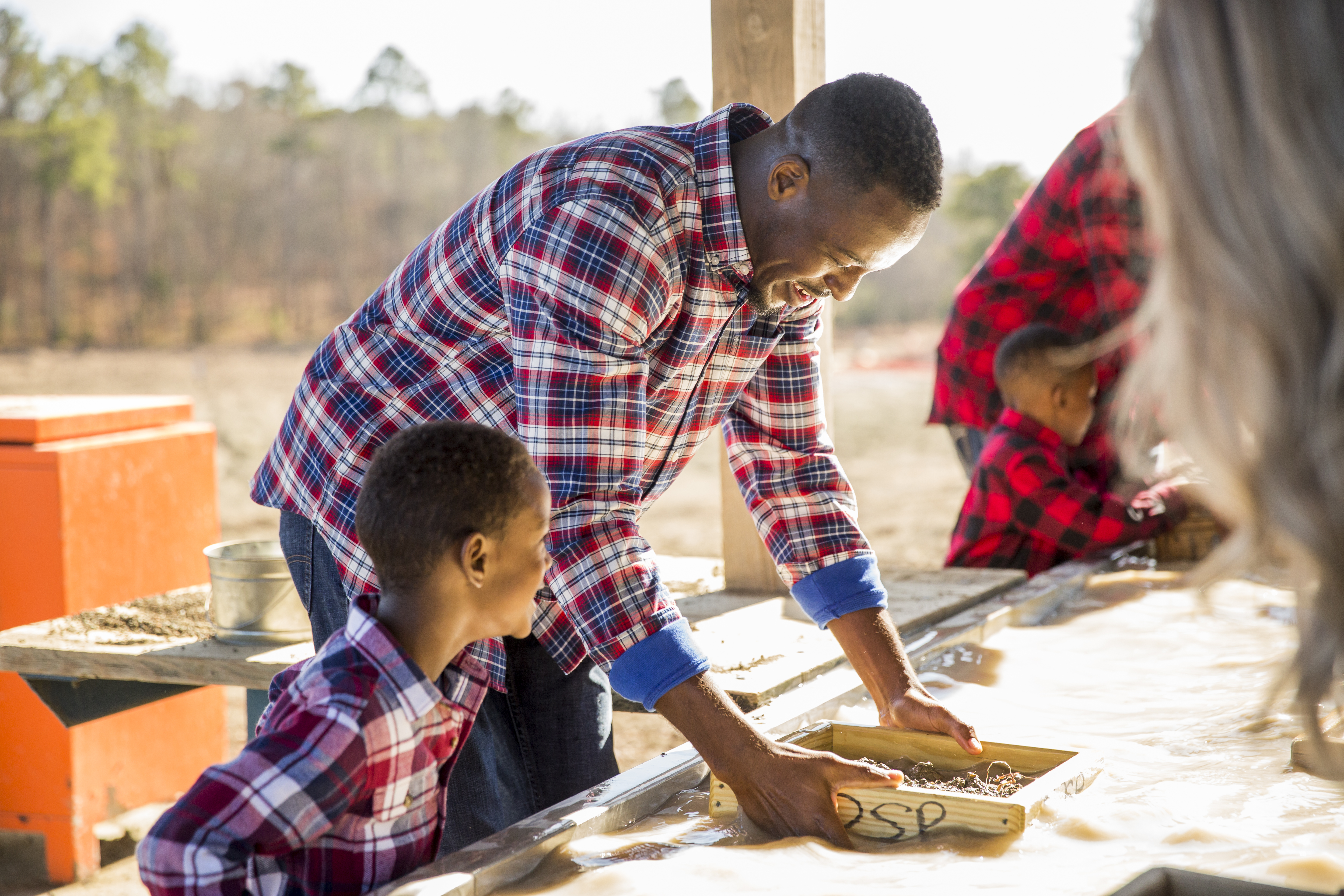 With such unique offerings, there's a park experience for everyone, regardless of activity level and interests.
Whether you live in Arkansas or are visiting, there's a state park near you. Every community in Arkansas is within an hour's drive of a state park. Some folks are lucky enough to have more than one nearby. It's easy for residents or visitors to explore more than one park on a fun-filled weekend or a week-long vacation.
Overnighting at a park is a one-of-a-kind experience with unique lodging options beyond the already luxurious lodges, cozy cabins and rustic campgrounds. Save time and money by staying in a YURT (Year-round Universal Recreational Tent), Rent-An-RV or enjoy a night under the stars with your horses.
YURTs are round, high-walled tents complete with electricity, wood floors, screened windows and a door with a lock. They are also equipped with cots, a lantern, a stove and an ice chest.
The RVs are permanently set up campsites offering electric, water and sewer hookups. The recreational vehicles have heat and air, a private bath with shower, refrigerator, microwave, stove, TV and an outdoor deck with a gas grill.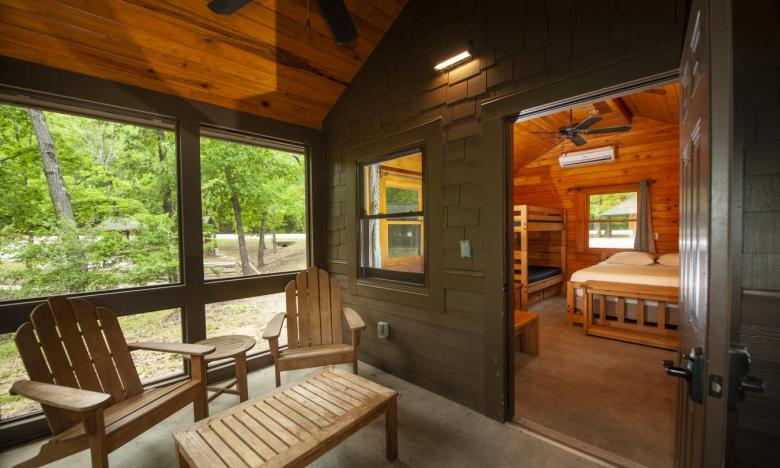 If you're looking for an alternative to tent camping without the cost of a full-service cabin, Camper Cabins have heat and air, beds, a table, a screened-in porch with seating, plus an outdoor picnic area with a fire ring and table. Just bring your own linens and towels for the bathhouse located nearby.
Even more unique is the Jailhouse Bed and Breakfast at Historic Washington State Park. This former jailhouse has all the modern amenities you need for a fun stay. You can even find a park with horse camp facilities and campgrounds containing electric hookups, modern bathhouses and wash bays for the horses. Or, if you're traveling with a dog, some cabins are available for rent with a pet deposit.
Other Unique Adventures
Hike Petit Jean State Park's Rock House Cave Trail to a bluff shelter marked by thousands-year-old Native American pictographs. 
Ozark Folk Center State Park keeps Ozark heritage alive. Stroll the Craft Village to watch potters, glass-blowers and weavers at work. Catch a concert featuring traditional instruments such as the autoharp and dulcimer. 
Sites such as Historic Washington State Park interpret periods of Arkansas history. In fact, this site conjures the days when pioneers including Davy Crockett traveled through Washington on the road west. Tour a collection of historic buildings including the grand county courthouse and settlers' homes. 
At Louisiana Purchase State Park, view the monument that marks the origin point of the Louisiana Purchase land surveys that doubled the size of our nation. It's easy to reach via a short boardwalk.
Prairie Grove Battlefield State Park whispers the stories of Civil War soldiers who clashed here in December 1862.
To understand Arkansas's Native American heritage, head to Parkin Archaeological State Park. A mound on the Parkin riverbank marks the site of a Native American settlement dating to 1000 B.C. 
The Monument Trails are a collection of world-class, mountain biking destinations within Arkansas State Parks. These shared-use trails are professionally crafted by some of the world's best trail builders to showcase natural iconic beauty through innovative and sustainable design and build. Monument trails are seamlessly woven into the beautiful landscape of Arkansas State Parks to highlight unique terrain, historic landmarks and scenic vistas. They are for all skill levels as well as for hikers and trail runners.