Arkansas Wine and Food Trip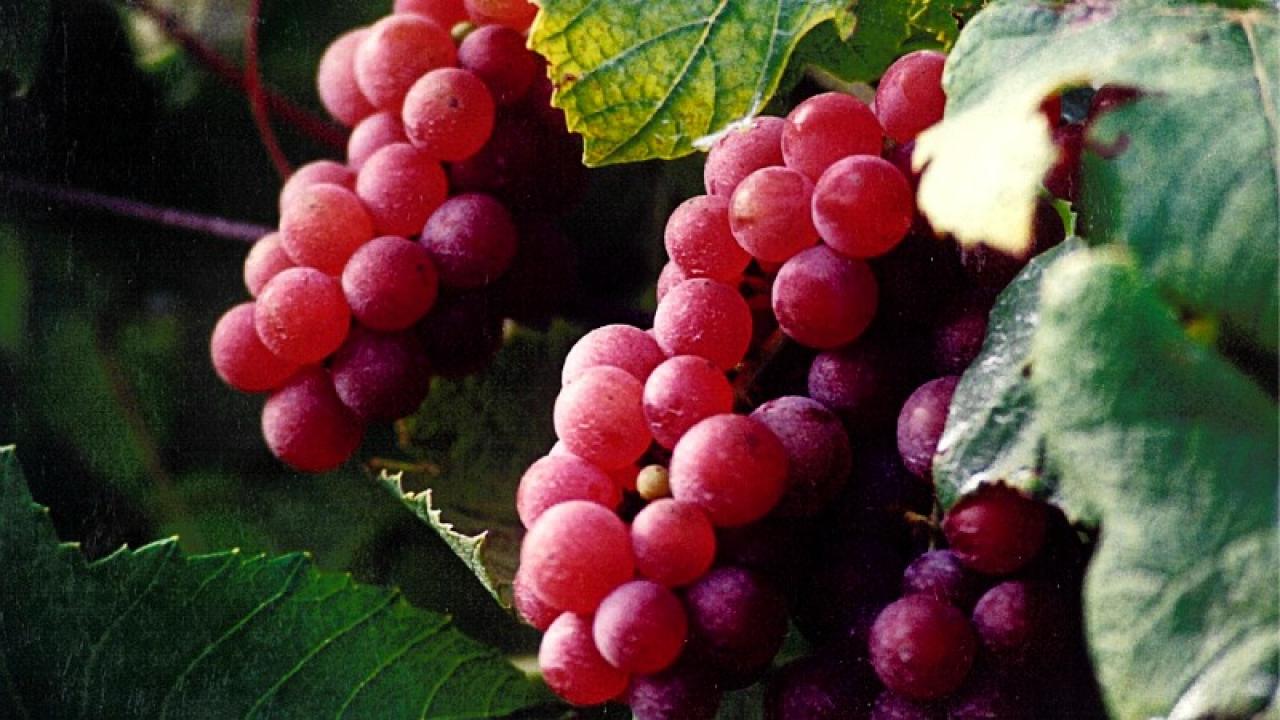 Day 1 – Explore the vineyards
Thousands of visitors stop to savor Arkansas's award-winning wines, tour its wineries and soak up the history of Arkansas Wine Country each year. Arkansas is the oldest and largest grape juice and wine producing state in the southern United States.
Arrive in Altus and enjoy a tour at one of the wineries - Post Winery, Mount Bethel Winery, Dionysus Wine & Brew and Chateau Aux Arc -  which operate in the Altus area. Two are found in nearby Wiederkehr Village: Wiederkehr Wine Cellars and Neumeier Winery. Each offers tours and operates tasting rooms. Some offer extra amenities such as a gift shop, a restaurant, a RV park, or a bed and breakfast inn.
​
Grab a bite to eat
Lunch at Wiederkehr Wine Cellars. Its original hand-dug wine cellar, listed on the National Register of Historic Places, is the site of the Weinkeller Restaurant and features Swiss and Continental cuisine. You can also try one of several restaurants on Altus's historic downtown square, such as Alligator Ray's and Kelt's. The downtown square is comprised of shops containing antiques, collectibles and crafts. Enjoy the centerpiece of the square, a beautiful city park containing a coal mining memorial and a Veterans Memorial. In the late 20s and 30s, the coal mines played a very important part of the economy of Altus and a thorough recitation of the region's coal mining history can be found at the town's Heritage House Museum.
A taste of history
From Ark. 186, take Ark. 64 west, Ark. 23 south and then turn south on Ark. 309 to Paris. Preserving the viticultural past of The Natural State is the Arkansas Historic Wine Museum at Cowie Wine Cellars through winemaking artifacts and biographical histories of winemakers. It is the only wine museum in the nation dedicated to the wine history of a state and is located on Ark. 22 at Carbon City, just west of Paris.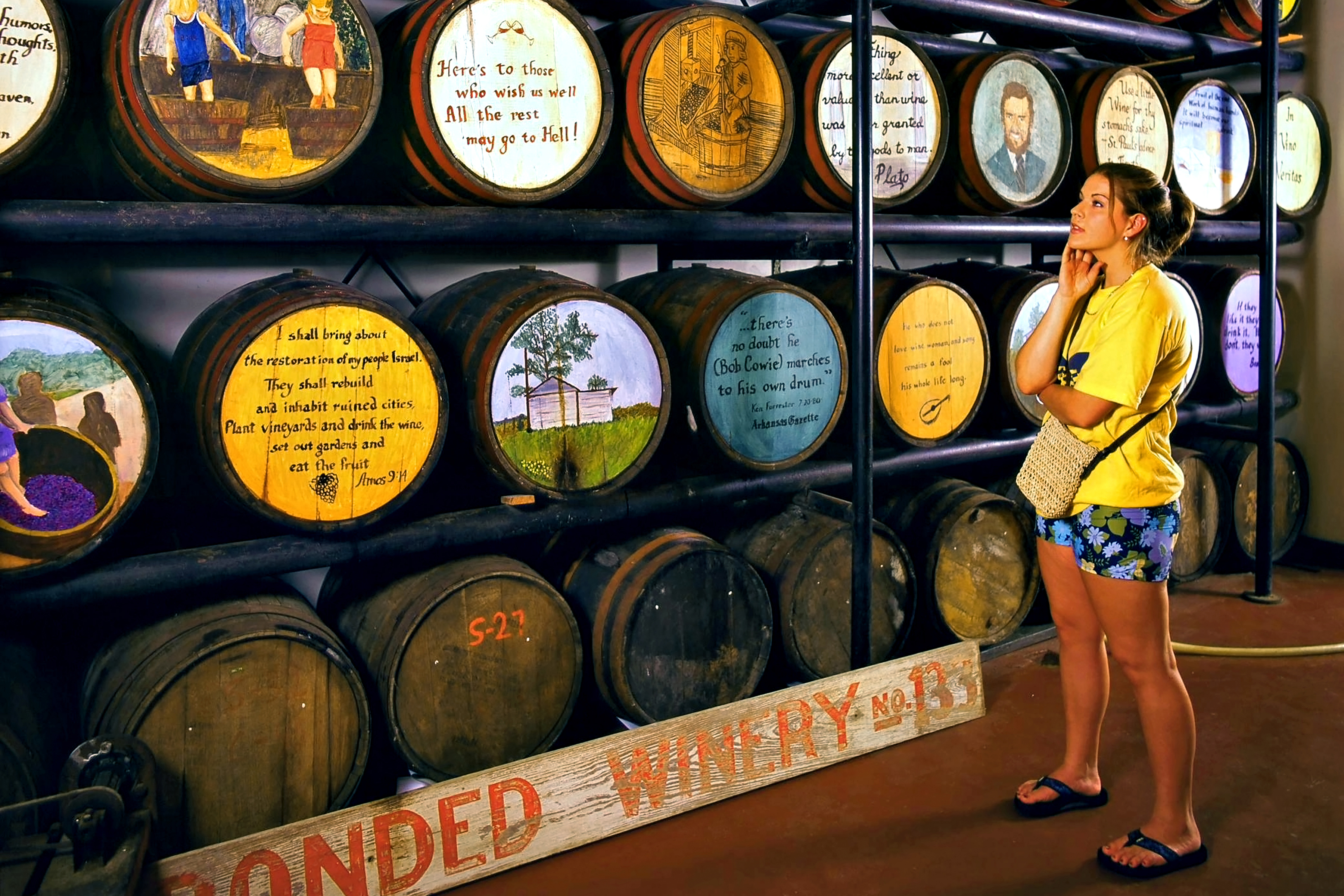 ​
Unwind and relax
Head back to the west on Ark. 22 and take Ark. 309 south to Mt. Magazine State Park, the highest point in Arkansas, rising out of the Arkansas River Valley to an elevation of 2,753 feet above mean sea level. The mountain's eight scenic overlooks have traditionally enticed visitors up the mountain. It also offers hang gliding, rappelling, camping, trails, and an extensive butterfly population. A visitor center contains exhibits and a gift shop. You can dine at the lodge's restaurant and spend the night in a lodge room or cabin.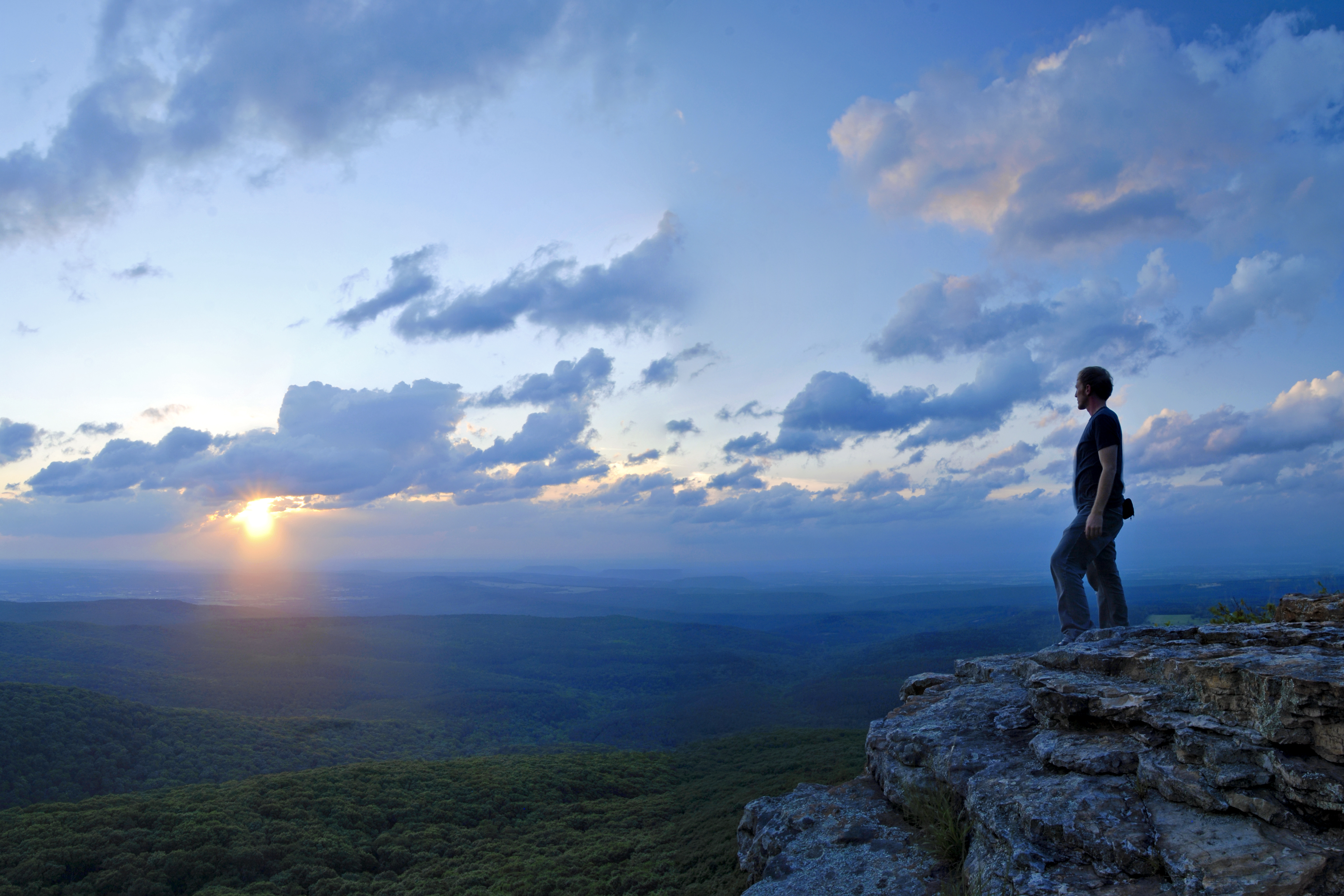 ​
Day 2 – Experience the Winthrop Rockefeller Institute
The Winthrop Rockefeller Institute (WRI) entertains and educates with food in a state-of-the-art classroom designed specifically for culinary arts. Made from Scratch is a weekly 2-hour class featuring WRI's executive chef Robert Hall, who demonstrates that cooking "from scratch" can be fast, easy, healthy…and a lot of fun! Table for Two sessions transform the average date night into a hands-on culinary affair that results in a candlelight dinner and ends with a stay at WRI's lodge. The Saturday Chef's Series is a one-day, hands-on class for recreational cooks. And Chef's Tastings are elaborate, multi-course explorations of a particular culture or theme.
​
Explore the exhibits
While you're at the institute, don't forget to check out the many exhibits and galleries on the property, including replicated offices of both Governor Winthrop Rockefeller and Lt. Governor Winthrop P. Rockefeller, an archaeology display featuring pottery unearthed in the area, a short film about the governor and more. Not to mention a charming gift shop with many locally produced items!
One last glass
Though Morrilton may be somewhat southeast of Arkansas's "official" Wine Country, you can sample more local interpretations of the grape just down the road! After your visit to WRI, stop by the Movie House Winery on Commerce Street in downtown Morrilton. Housed in a 1930s movie theater, Movie House Winery offers tours and tastings every day but Sunday. And if your cooking classes left you all fired up to try something new, Movie House also sells wine and beer-making supplies.