Arkansas' year-round Christmas store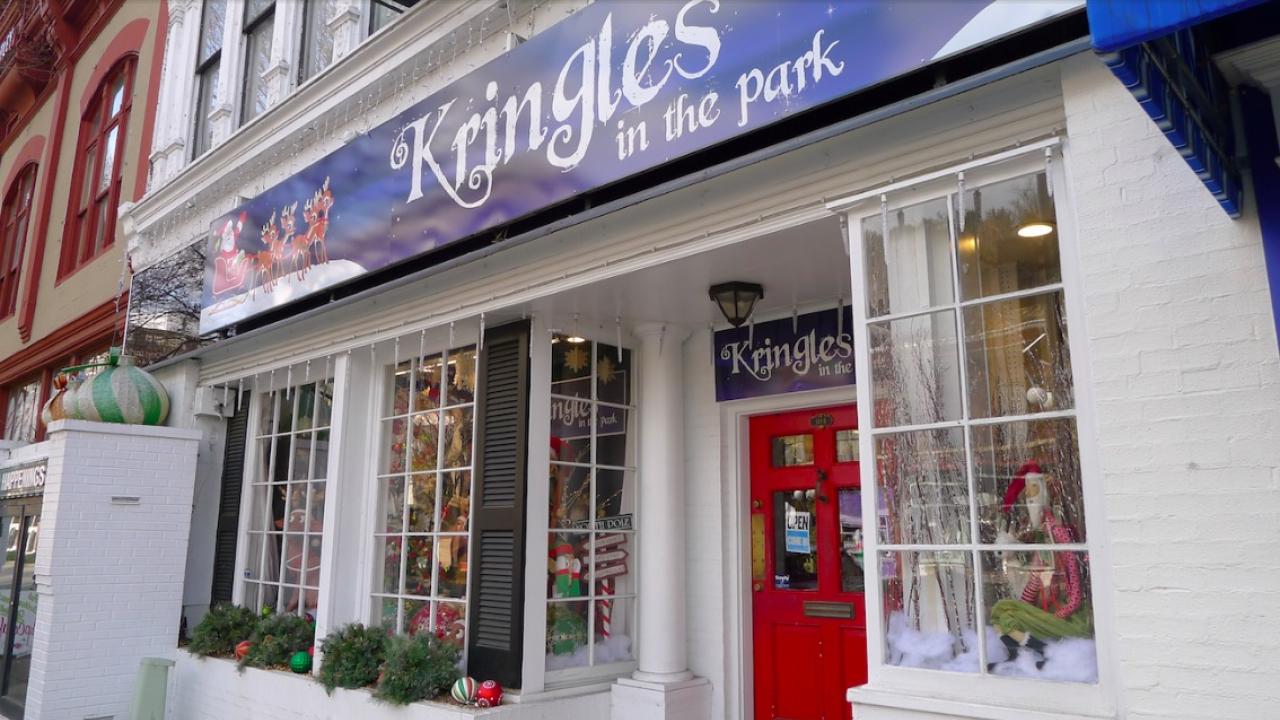 Kringles in the Park, owned by Greg and Shawn Mabry, is the only year-round Christmas store in Arkansas. The store, located at 118 B Central Avenue in downtown Hot Springs, is a draw for both visitors and locals.
When people come into the store, they are met with a festive scene that greets the senses with the sights, sounds, and smells of Christmas. "It's overwhelming," said Shawn Mabry. "Most people come in and they love to walk through because it's joyous all year round. And it's an experience. We are not set up like a traditional store, you can come and look at all the trees and shop off the trees which are filled with ornaments."
"We have always loved Christmas," Mabry added. "When we moved here, my husband was from this area, we started looking around for something to do. And this space was available with the red door and it just kind of screamed Christmas. And that is where the idea stemmed from."
Mabry said they carry Christmas items all year round but they also bring in seasonal gifts for occasions like Mother's Day, Valentines Day, and Halloween. They also do everyday gifts and do personalization on ornaments for births and weddings and on wedding gifts throughout the year. "A lot of people know us for our gifts as well as Christmas," Mabry said. "As far as the holiday goes we carry a lot of collectables. We carry Christopher Radko, Mark Roberts, Karen Didion, Niqua, those are some of the more well-known throughout the United States and people in Arkansas are now getting the opportunity to learn about them and collect them."
Christmas music is played year-round at the store and the inventory changes throughout the year too so there is always something new to look at. Events are held at the store to help celebrate the holidays and new this year is an in-store mailbox for kids to come in and drop off their letters to Santa. More details on the store can be found at facebook.com/Kringlesinthepark.