Art-stounding! SPAwesome! Eureka Springs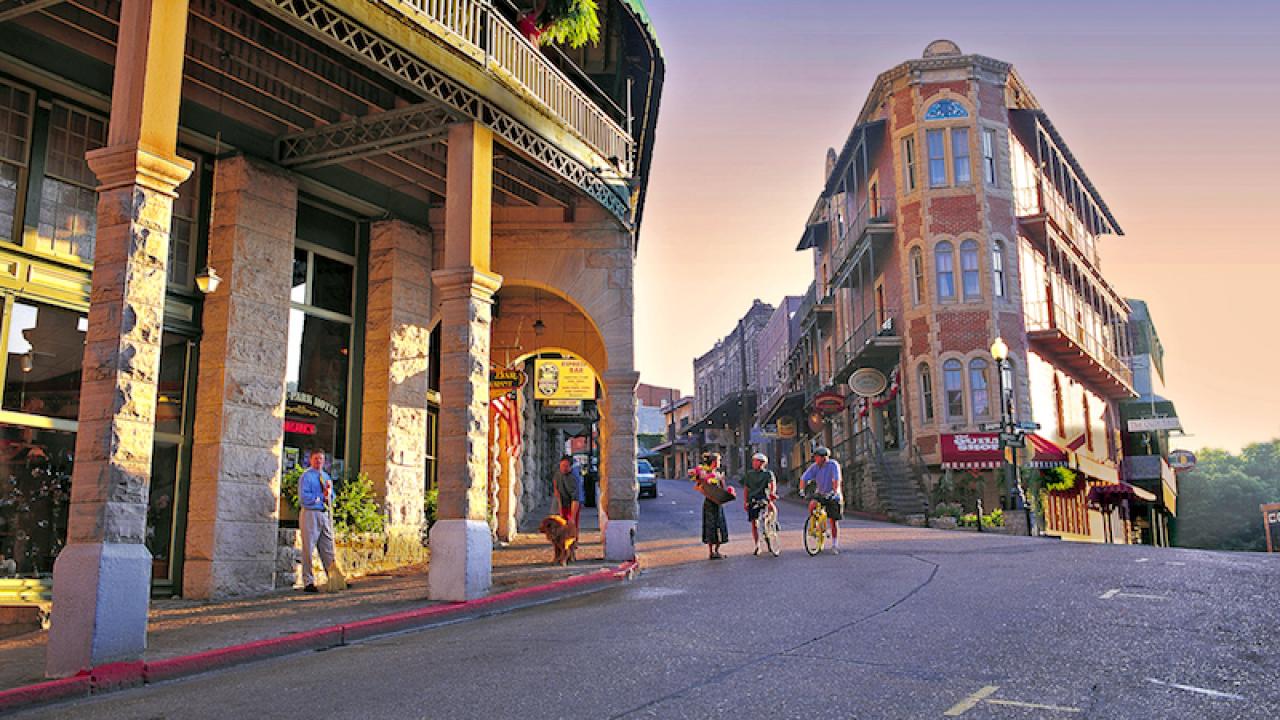 A truly charming, Victorian-style village, the entire downtown district of Eureka Springs, AR is listed on the National Register of Historic Places, and is home to winding streets with a wide array of eclectic shops, restaurants, art galleries, spas and bars. This Arkansas town urges you to discover small shops and galleries hidden on side streets. And its bars--often featuring local, live music-- make a great ending destination to any day. This itinerary makes for a great getaway with the girlfriends, but it could be adapted for a couples' escape or family-friendly trip as well.
Morning
Take over a spa! Schedule your group of girls to be pampered all morning with manicures, pedicures, body wraps, massages, facials, whatever you like. This is a girlfriend getaway and this is the right way to get things started.
​
Noon
Well, a girl's gotta eat. There are choices galore in Eureka Springs to hit any budget and any taste bud. Play a round of Rock, Paper, Scissors to decide if you have to. Out of the numerous restaurants, local favorites include Sparky's, Local Flavor, Mud Street Cafe, and Oasis.
​
Afternoon
It's time to walk the streets of the historic downtown and appreciate the many awesome Eureka Springs things to do. Spring Street offers excellent shopping, dining and sightseeing opportunities. Beautiful and unique works of arts can be seen at galleries throughout the historic district and the entire town.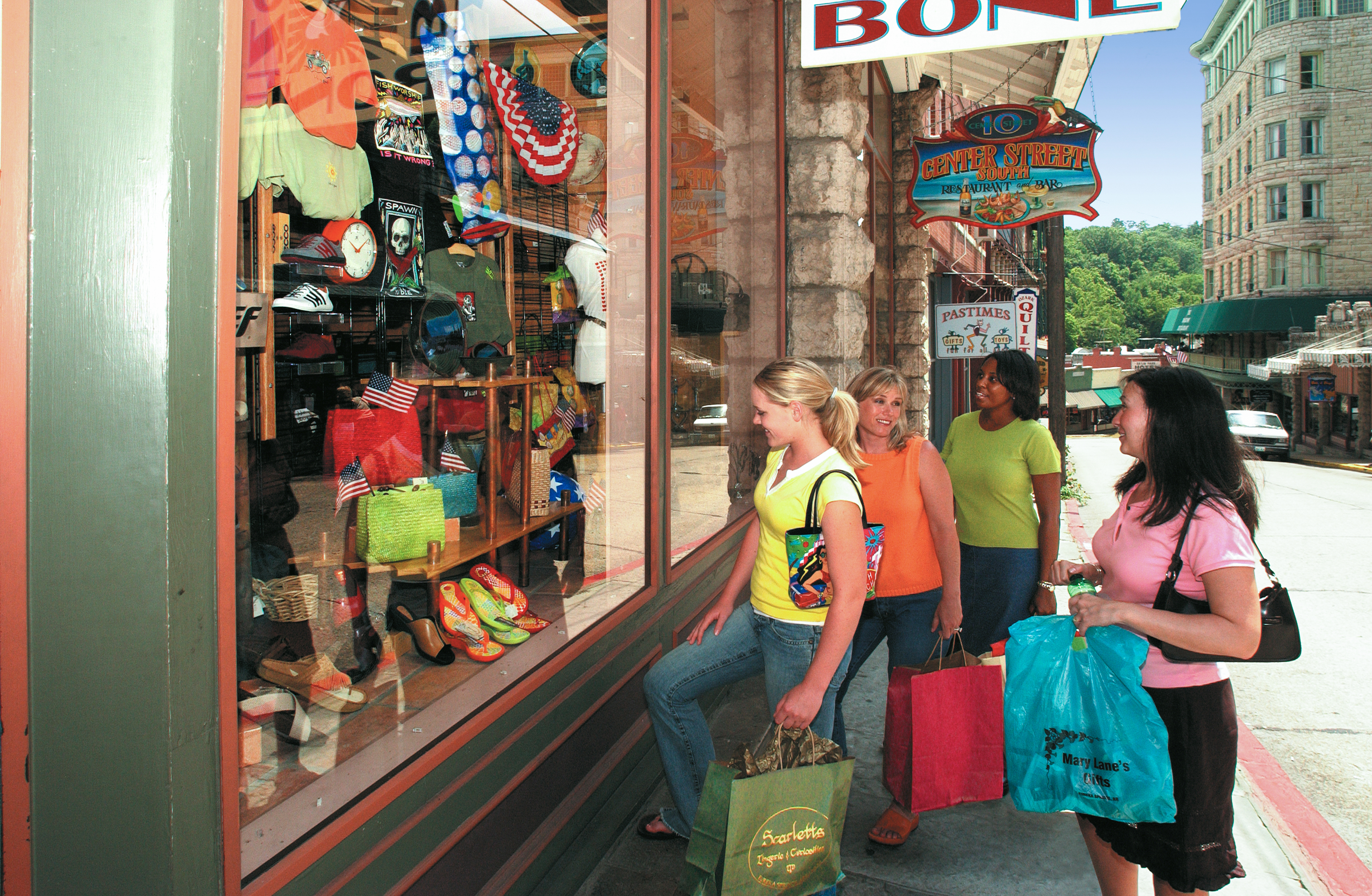 ​
Night
Did you buy a new dress today at one of the shops, like Christopher's? Go ahead and put it on for a night out on the town. There are no chain restaurants downtown, so enjoy a unique meal at some of Eureka's most popular venues such as Ermilio's, Grand Taverne, DeVito's and Autumn Breeze. Then grab a table at Chelsea's or one of the other clubs to hear music, laugh and dance the night away.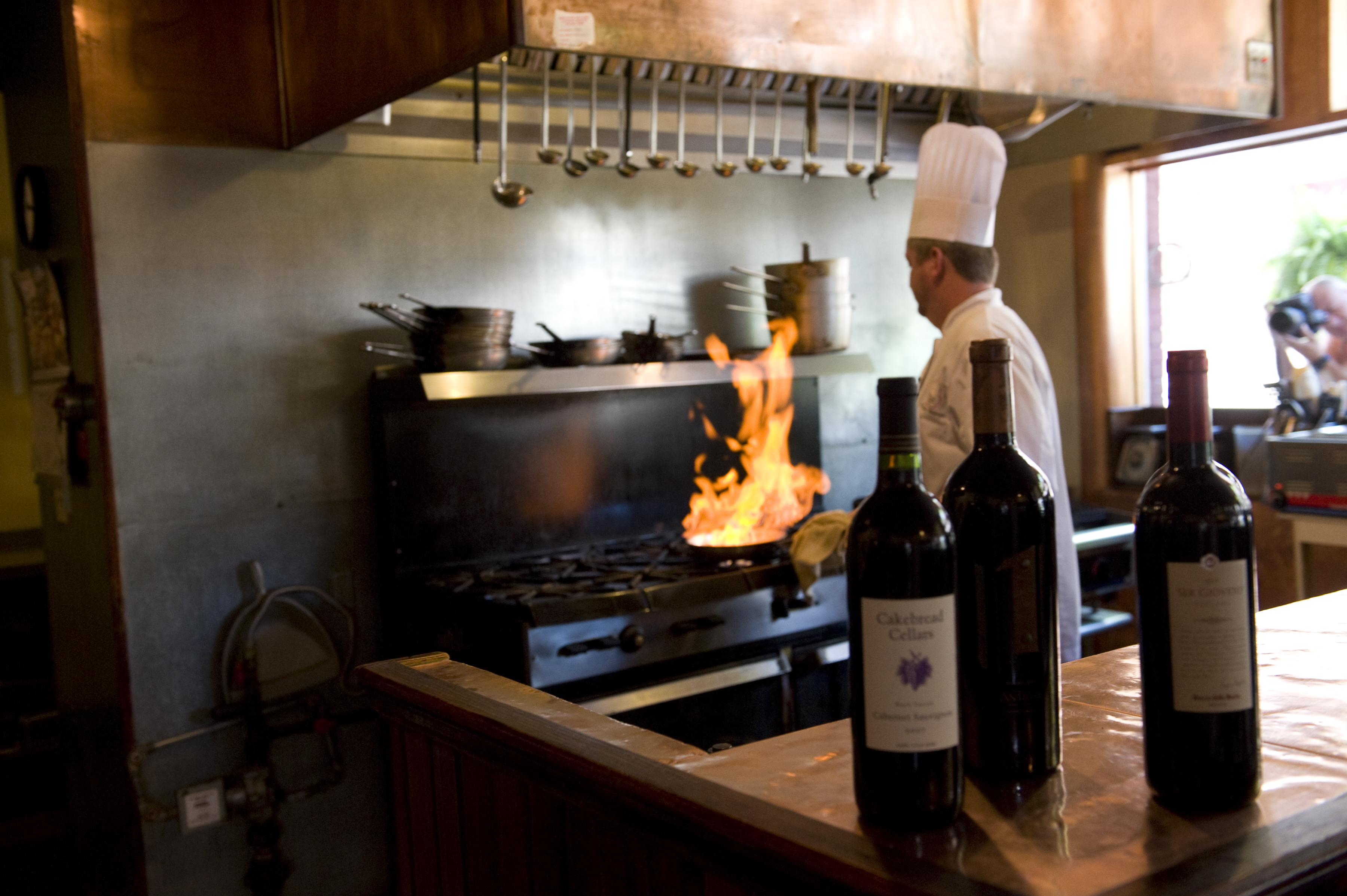 ​
Additional Activities
You'll find plenty of other uniquely Eureka Springs things to do, such as popular music shows, a major botanical garden, a variety of museums, a steam-operated train with dining car, Thorncrown Chapel...there's something for every taste in this scenic vacation mecca. This includes a wide variety of accommodations, ranging from restored Victorian homes to cabins and cottages, with an ample selection of prices, styles, and amenities. Try historic hotels: Crescent Hotel or Basin Park Hotel. Unique lodging: Zulu tent camps at Turpentine Creek Wildlife Refuge. Bed and breakfast inns are numerous. You'll undoubtedly find your own favorite Eureka Springs attractions and activities as you explore the town. Browse our Deals and Coupons to save on your next trip to one of the most unique towns in the state!
​