Baseball and a Big Country Bash
If you like country music and baseball, Arvest Ballpark in Springdale is where you want to be on Saturday, July 23. Following the Northwest Arkansas Naturals 6:05 p.m. game against the Springfield Cardinals, there will be a live post-game country concert by David Nail, a MCA Nashville and Grammy-nominated recording artist.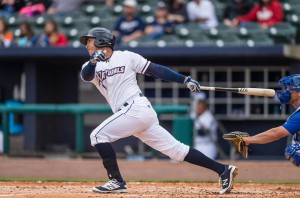 Nail is known for his distinct and powerful voice. His third album, "I'm A Fire," was released in 2014 and received massive acclaim, according to a press release. "I'm A Fire" landed on many "best of" lists including Rolling Stone Country, NPR, iTunes and Billboard. The album's first single, "Whatever She's Got," was a No. 1 certified platinum hit and was named one of the top three country songs of 2014 by Billboard. Nail has been working on his new album, Fighter, which will be the fourth album of his career. His current single "Night's on Fire," from the upcoming album is currently climbing the country singles charts and has reached as high as No. 24 on the Billboard Country Airplay Charts. This hit single has also been featured in Bobby Bones' Top 5 Favorite Songs that is announced each week on The Bobby Bones Show.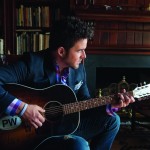 The concert is part of BIG Country Bash presented by Black Hills Energy and media partners KIX 104 and MCA Nashville. This marks the fourth consecutive year for the Naturals to host a BIG Country Bash event at Arvest Ballpark.
Gates will open on Saturday, July 23 at 4:35 p.m. for Saturday Happy Hour and then the Naturals will host the Double-A St. Louis Cardinals at 6:05 p.m. The free post-game concert will take place immediately following the game. The stage will be setup on the grassy area beyond the concourse in left centerfield, located between the Bud Light Home Run Porch and the playground, and fans are welcome to gather out there following the conclusion of the game as well as watch the concert from their seats.
Tickets for BIG Country Bash are on sale now and range from $8 to $14 and include the game and the concert. Tickets are available online at www.nwanaturals.com/tickets, by calling 479-927-4900, or by visiting the Arvest Ballpark Box Office during the hours of 10 a.m. to 5 p.m., Monday through Friday, or 10 a.m. to 2 p.m. on Saturdays.
CLICK HERE FOR BIG COUNTRY BASH TICKETS
The Northwest Arkansas Naturals are the Double-A Texas League Affiliate of the Kansas City Royals. For more information, including statistics, ticket options, and more, visit NWANaturals.com.  You can also follow them on Twitter @NWANaturals and Facebook.com/Naturals.