Bass Reeves Statue Arrives in Fort Smith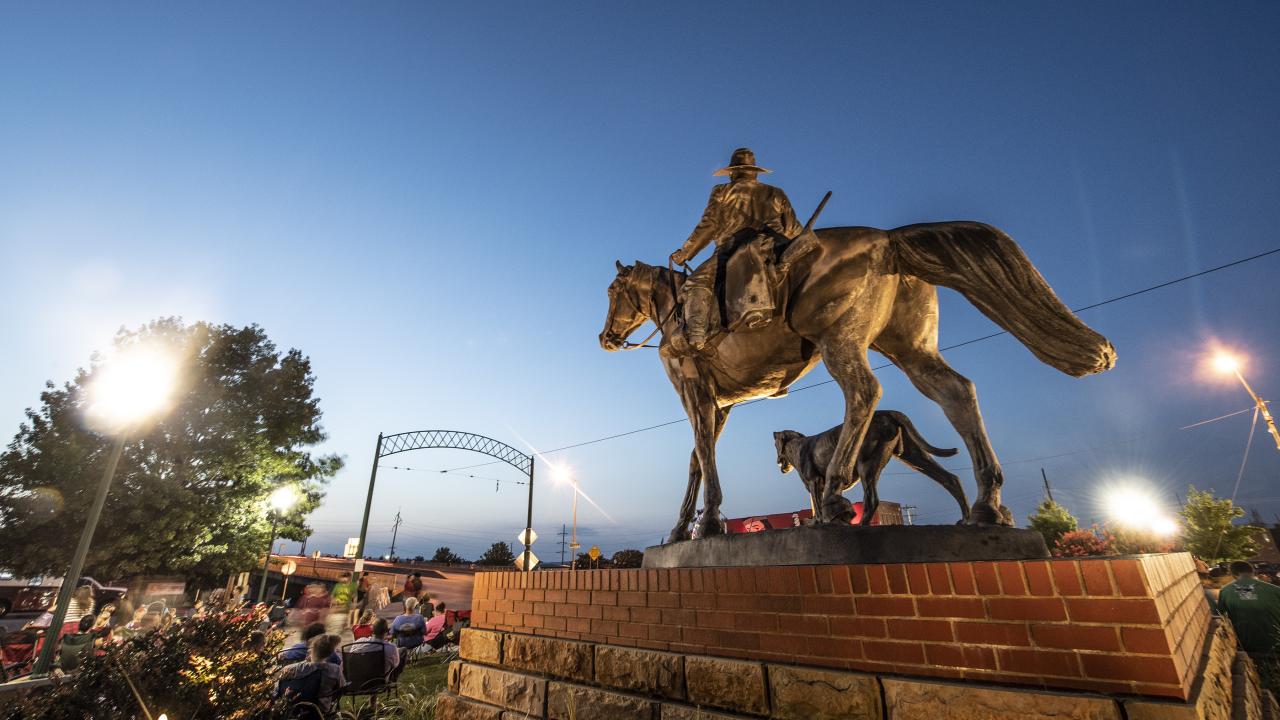 A monument to celebrate deputy U.S. Marshal Bass Reeves has arrived in Fort Smith. The statue traveled from Oklahoma to Arkansas and was placed at Pendergraft Park this week (May 16). A motorcade of police escorted the statue to the park. Awaiting the arrival was a large crowd that included Oklahoma sculptor Harold Holden who was commissioned to craft the statue and Bass Reeves re-enactor Baridi Nkokheli.
The 25-foot statue recognizes the accomplishments of Arkansas native Bass Reeves and the U.S. Marshal organization. Reeves was one of the Western frontier's greatest lawmen. The monument, titled "Into the Territory," shows Reeves on horseback, rifle in hand. A faithful dog is at his side. The creation was the result of more than four years of fundraising by the Bass Reeves Legacy Initiative.
According to the Encyclopedia of Arkansas, "during his law enforcement career, Reeves stood 6'2″ and weighed 180 pounds. He could shoot a pistol or rifle accurately with his right or left hand; settlers said Reeves could whip any two men with his bare hands."
"Reeves became a legend during his lifetime for his ability to catch criminals under trying circumstances."
According to Lynn Wasson in her editorial column of Entertainment Fort Smith, 'Reeves was chosen by a few citizens here who wanted to erect a monument and he was picked particularly because he was a lesser-known ( for almost 100 years) and relatively unsung lawman.' She added he was 'also chosen for his personal integrity. He adhered to his own code of ethics even at a time when his experience of citizenship was less than second-class.'