Batesville goes big for Christmas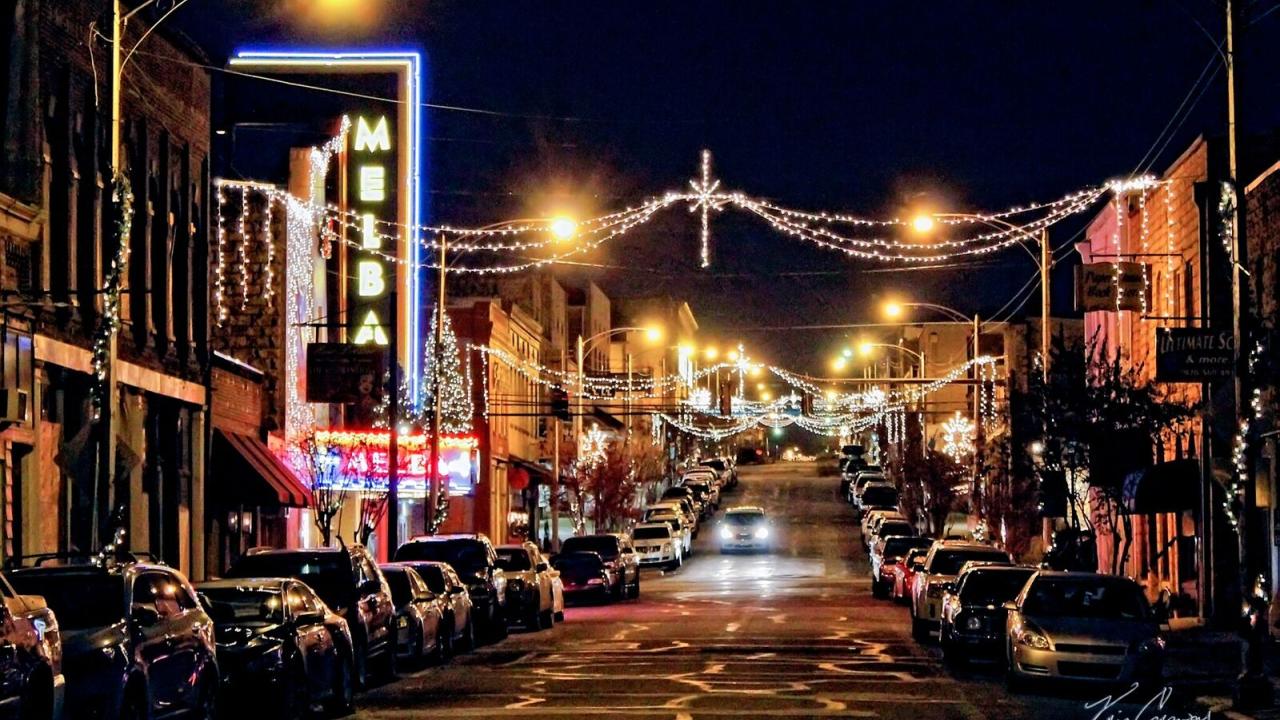 Batesville goes big for Christmas. Two note-worthy events are the holiday lights at the river and the Melba Theater Christmas movie series.
"Imagine getting to watch a holiday classic such as Christmas Vacation on the big screen, then getting to take a carriage ride through arguably the best light display in the state, all in the same night? " - Kyle Christopher, Batesville tourism director
The White River Wonderland Christmas light display will open up on Thanksgiving night, as do most lighting events across The Natural State. Batesville's display has become one of the largest in Arkansas with more than one million lights on display at Riverside Park. The majority of the park lights are coordinated to music that visitors can tune into on their car radio, which makes for an amazing experience. More than 180,000 visitors viewed the lights last year.
In addition to the drive through light display, Batesville has an ice skating rink, carriage rides and new this year – The White River Express, a shuttle system, modeled after the Polar Express.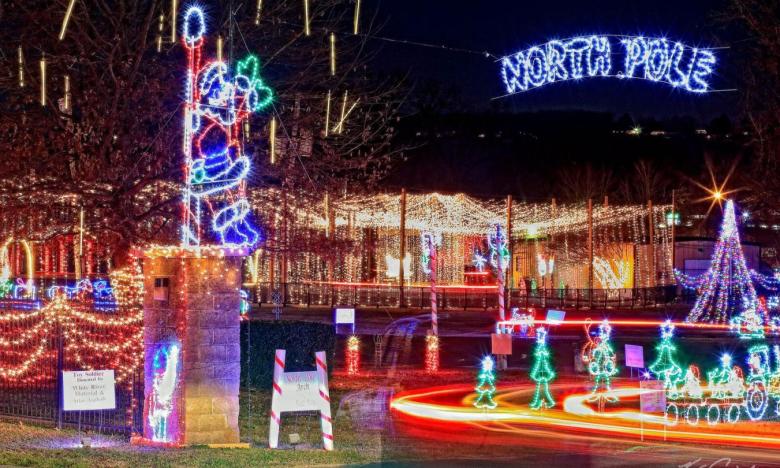 "There are two things that everyone loves about the holiday season: Christmas lights and classic Christmas movies. Batesville has become the destination for both." - Christopher
Located on Main Street, the renovated Melba Theater is a single-screen movie theater that seats about 400 and holds a vintage neighborhood feel for movie-goers.
During the holidays, the theater holds A Very Melba Christmas series of classic movies with all movies free and open to the public. This year's series includes A Christmas Story, It's a Wonderful Life, Polar Express, Christmas Vacation, Home Alone, Christmas in Connecticut, Elf, Miracle on 34th Street, and The Star.
The holiday movie kick-off is Friday, Nov. 23 with movies showing all weekend. From there on, movies show at 6:30 p.m. every Sunday, Tuesday and Thursday night until Christmas. The final full weekend of Christmas movies is Dec. 21-23. Doors open an hour before showtime with pre-show entertainment each night. And don't be surprised if you find snow is falling on Main Street Batesville after each movie.
The theater goes all out to add to the holiday ambiance.
Originally constructed as a mercantile store, the Melba was remodeled in Art deco style and reopened in 1940 to become one of the Arkansas' first cinemascope theaters. The theater closed in the early 1990s for repairs and alterations and reopened in 2000. In 2015, just before the theater was to close its doors again, it was purchased with the goal of renewing this historic treasure.
As it turns out, the last renovation also renewed the downtown Main Street business district, which is included in the National Register of Historic Places. New restaurants and businesses have come to the downtown, making it a vibrant part of the city.