The Beaches of Norfork Lake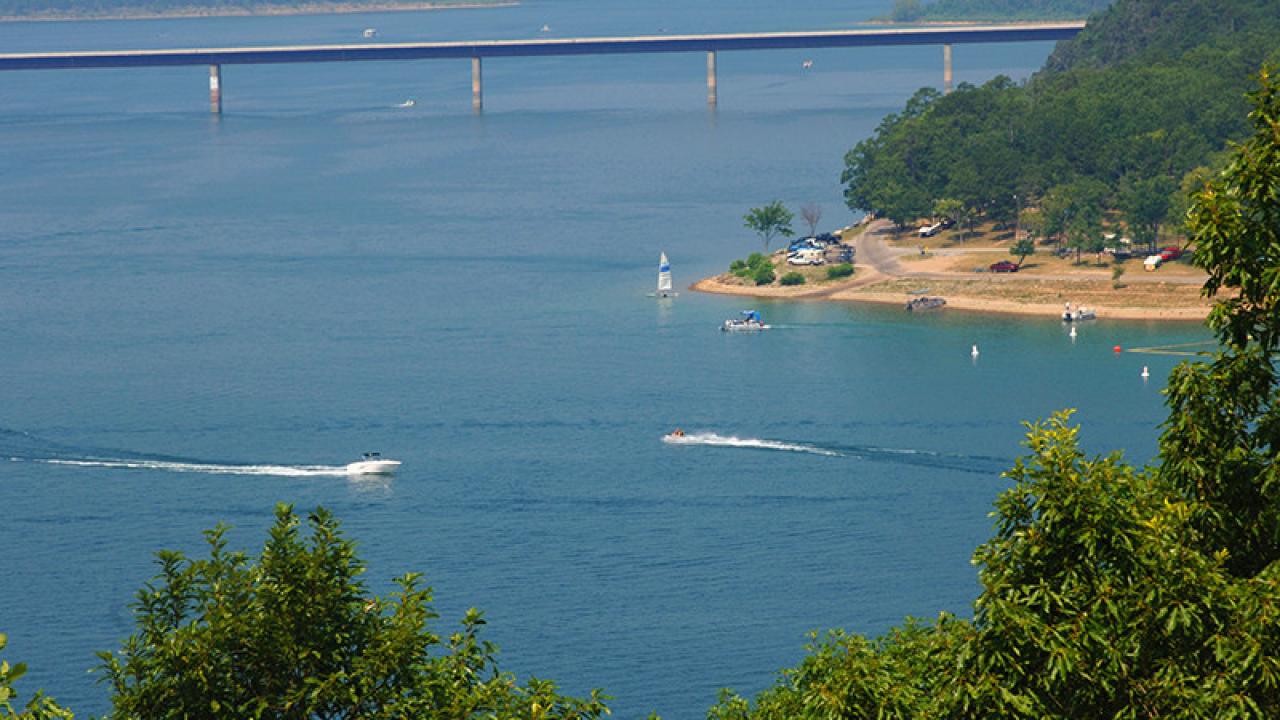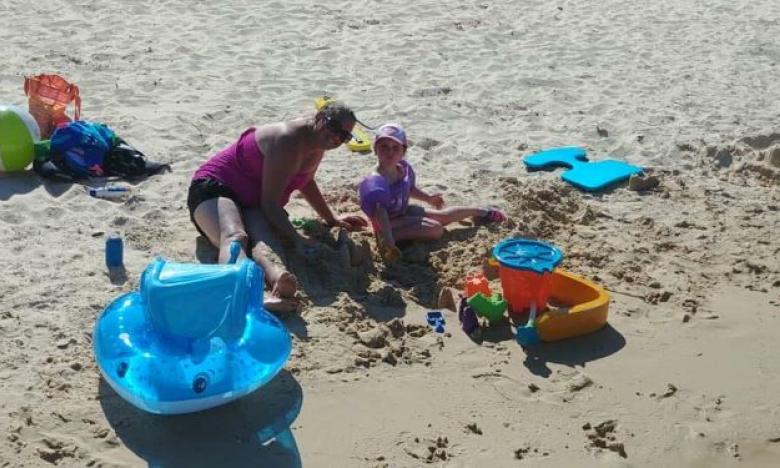 Make a splash on your next Arkansas vacation with a visit to Norfork Lake in North Central Arkansas. Here you'll find a 42-mile length of crystal clear, deep blue water (miles wide in places) and white, sandy beaches.
The most popular beach on the lake is Jordan Island, called Sand Island or Sandy Beach by most folks. This natural, white sand beach is found on the southeast end of Norfork Lake and is the place to be and be seen during boating season.
By no means though is it the only stretch of white sand. Norfork Lake has more than 550 miles of shoreline and covers some 22,000 acres. It's full of beaches - some you can access by car, others only by boat. You'll find gently sloping shorelines with shallow water to float or splash in, and easy boat access.
Sand Island is surrounded on three sides by Barren Point Beach, Jordan Beach, and White Bluff Beach. Calamity Beach is on the northern end and in the middle are all of the Corps of Engineers parks with swim beaches. While not as sandy, Robinson Point Island is still a great place to spend the day picnicking, swimming and people watching.
Click here to find details on more than 20 beaches and parks.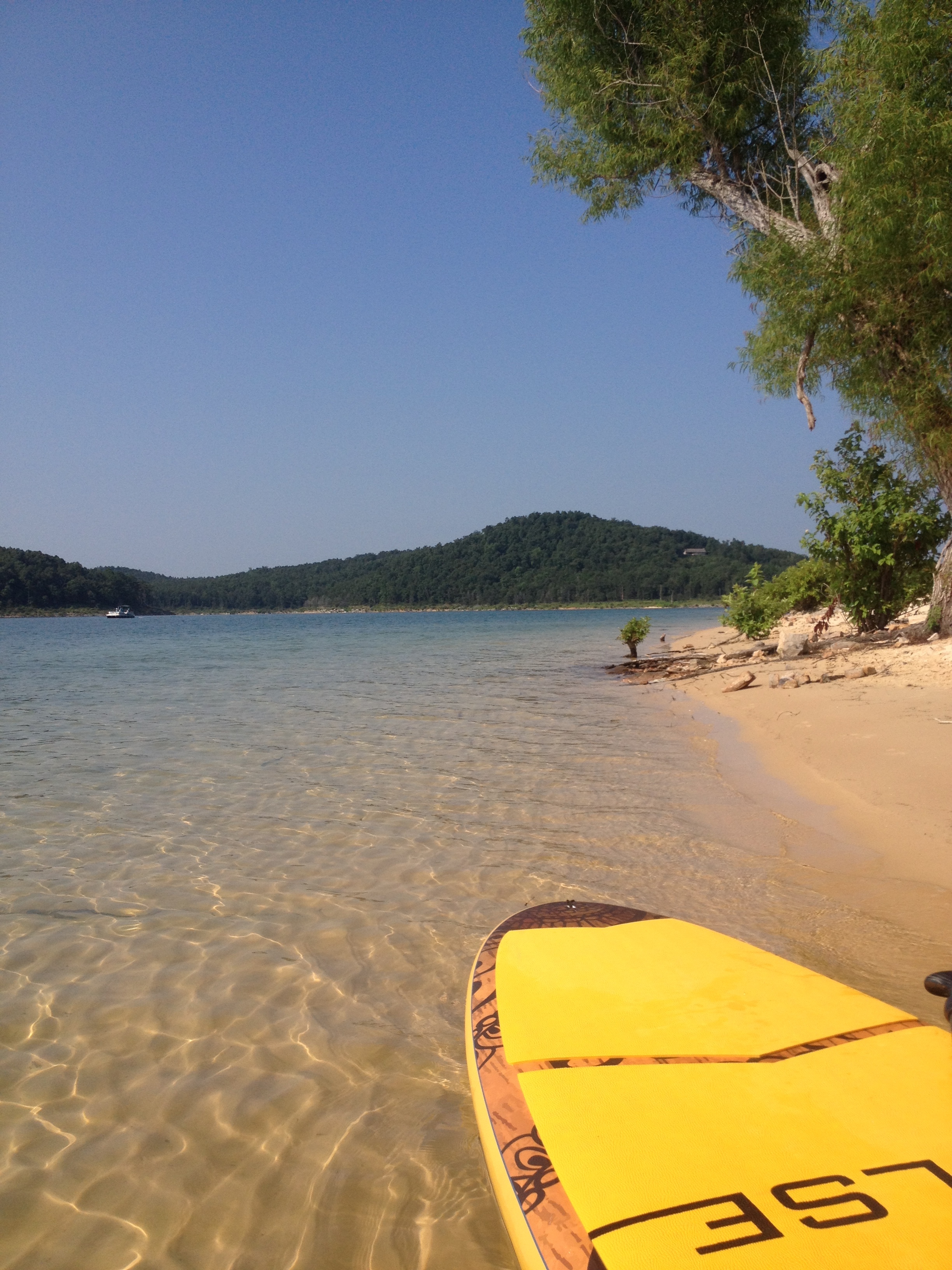 Find Your Own Oasis
Plus, there are locations back in the coves of the lake that have small bits of sand roomy enough for about two boats. "People look for this all the time and they are out there," Richard Hanson, owner of Quarry Marina, says. "Part of the fun is finding your own oasis."
These coves often end up with more names than their official ones. "People name their own private spots," Hanson explains. "Those secret spots aren't so secret but everyone thinks they are during the week they are here. Next week someone else will be there and have a whole different name for it."
Boating, watersports, fishing and swimming are extremely popular on the lake. However, Norfork Lake is known for being uncrowded. There are times you can drop anchor in a remote cove and not see another boat for hours.
Don't have a boat? Don't worry. Marinas up and down the shoreline rent boats. Numerous Corps of Engineers parks located along the shoreline are easy to drive to and offer tent and RV camping too. Many resorts have private docks, swimming pools and other recreational amenities.
While Norfork Lake is a popular playground for watersports and fishing, it has the added bonus of being a great place to scuba dive. Good recreational diving can be found at 20 to 40 feet on Lake Norfork, which has 31 marked dive sites. Some of the marked sites are as deep as 70 feet with a couple of wall dives down to 150 feet below the surface. Diving on this lake is best from April to October with the greatest visibility between 40 and 60 feet in the spring. The closer you get to the dam the clearer the water.
There's no doubt Norfork Lake is a great summer retreat. The only question left is -  what will you name your "secret" cove?
[NOTE: Heavy rains in the spring can make the lake high and the water cover some of the beaches, even Sand Island. Sometimes the beaches aren't available until late in the summer, depending on rain amounts. The smaller beaches in coves are often accessible first.]