Bentonville Art and Culinary Festival
The opening night party for the Bentonville Art and Culinary Festival is from 7 p.m. to 10 p.m. on Saturday, June 1, at the Peel Mansion. Look forward to an evening of exquisite food and live music by jazz and R&B artists Rodney Block and The Real Music Lovers.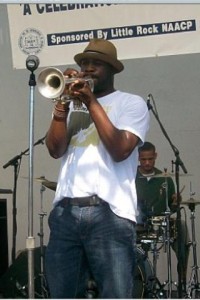 The festival is the celebration of the arts in all its forms.  From June 1-30, Bentonville offers a wide variety of programming – from special culinary events, visual art shows and live music performances to creative children's activities, film workshops and chef demonstrations.
View the Schedule of Events to keep up with festival programming. Tickets are $40 for members of Downtown Bentonville, Inc., and $55 for non-members.