Bentonville Running Festival is April 5
Now is the time to commit to participating in the 4th annual Bentonville Running Festival set for April 5. Whatever your level of running, you still have time to train for an event, whether that means stepping up to a half marathon, doing the team relay, experiencing your first 5K or just enjoying the Fun Run.
The festival also includes a Runner's Expo, Pasta Party and Post Race Celebration with tons of food, music, vendors, and inflatables for kids. The event is designed to appeal to first time runners as well as seasoned professionals. It also provides entertainment for the entire family.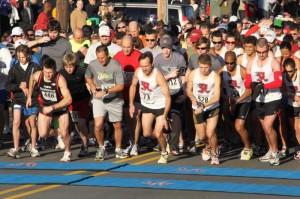 An added benefit, you can help others by running. For everyone that registers for the Half Marathon or 5K under TEAM MERCY, the Bentonville Running Festival will donate $5 of their entry fee to the Mercy Foundation. Mercy Health Foundation of Northwest Arkansas is the fundraising arm of Mercy Health System. Proceeds from the Bentonville Running Festival will stay in the area to enhance health care services, support patient education and fund charity care at Mercy Northwest Arkansas. Money from the festival will also be awarded to the Boys and Girls Club of Benton County, and to a partnership with the Bentonville Rotary Club to help fund scholarships for graduating seniors at Bentonville High School.
If you need help training, there is a Bentonville Half Marathon Training Program for various levels of experience. Check out www.runbentonville.com/blog for three dedicated and inspiring individuals that will blog during their training.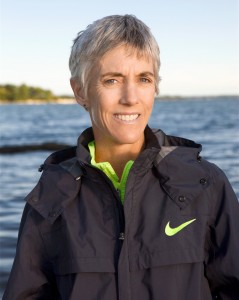 The official guest speaker and runner for the festival is Joan Benoit Samuelson, the first woman ever to win an Olympic Gold Medal in the marathon distance at the 1984 Olympic Games in Los Angeles. She also won the Boston Marathon twice and set an American record time in the 1985 Chicago Marathon. Following these performances, she set American records in the 10K, Half Marathon, 10-mile and 25-kilomenter runs. For details or to register online, go to www.runbentonville.com.