Bicycle Pump Track Now Open in North Little Rock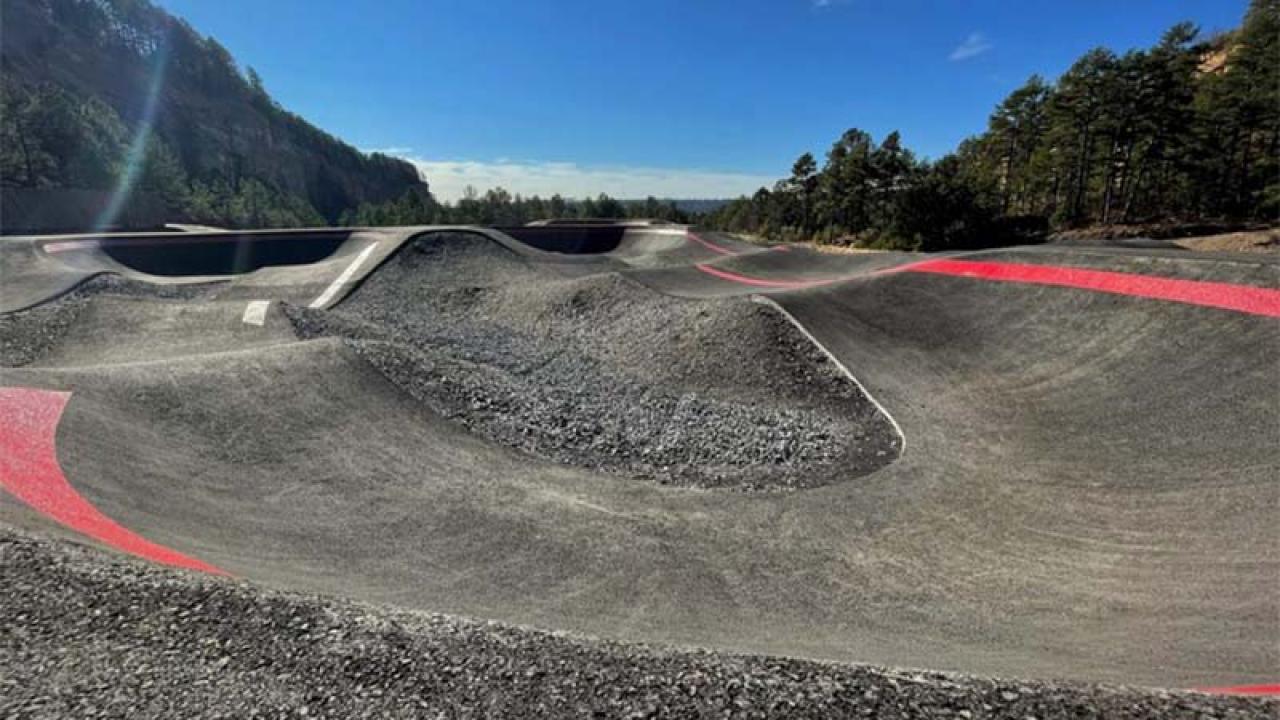 The North Little Rock Parks & Recreation Department has partnered with American Ramp Company on design and construction of a bicycle pump track, in the first phase of what will be the Big Rock Quarry Bike Park in North Little Rock. Located along the Arkansas River between the Riverview Skate Park and Burns Park, the Big Rock Quarry Bike Park will include downhill mountain bike trails, cross-country mountain bike skills trails, asphalt flow trails and a bicycle playground. Initial designs also envision a plaza and amphitheater for events.
The pump track opened to the public January 13, 2022. The pump track has an asphalt surface, is fun to ride, builds riding skills along with fitness and almost anyone can ride it.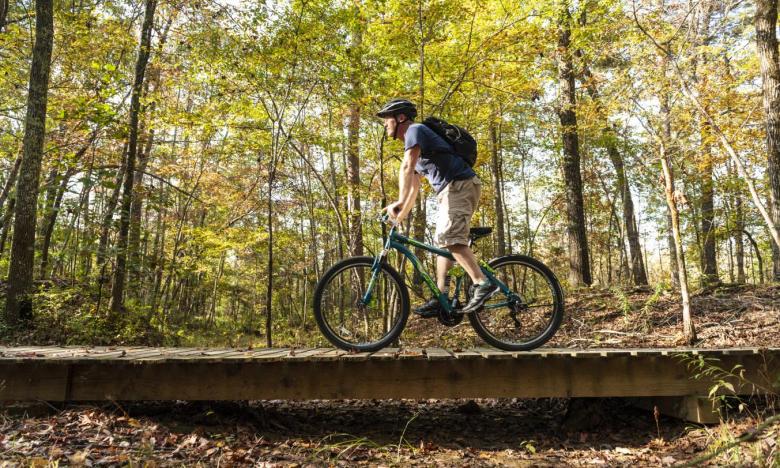 Big Rock Quarry Bike Park will be a great addition to North Little Rock's cycling scene, including the 14-mile loop of Arkansas River Trail, the beautiful 1,700-acre Burns Park, Emerald Park's bluffs above Big Rock Quarry, mountain bike trails at Camp Robinson and the scenic 37-mile Harper's Loop through North Little Rock, Scott and Keo. Every year, hundreds of cyclists come to North Little Rock for the Big Dam Bridge 100 Cycling Tour and countless other cycling events.