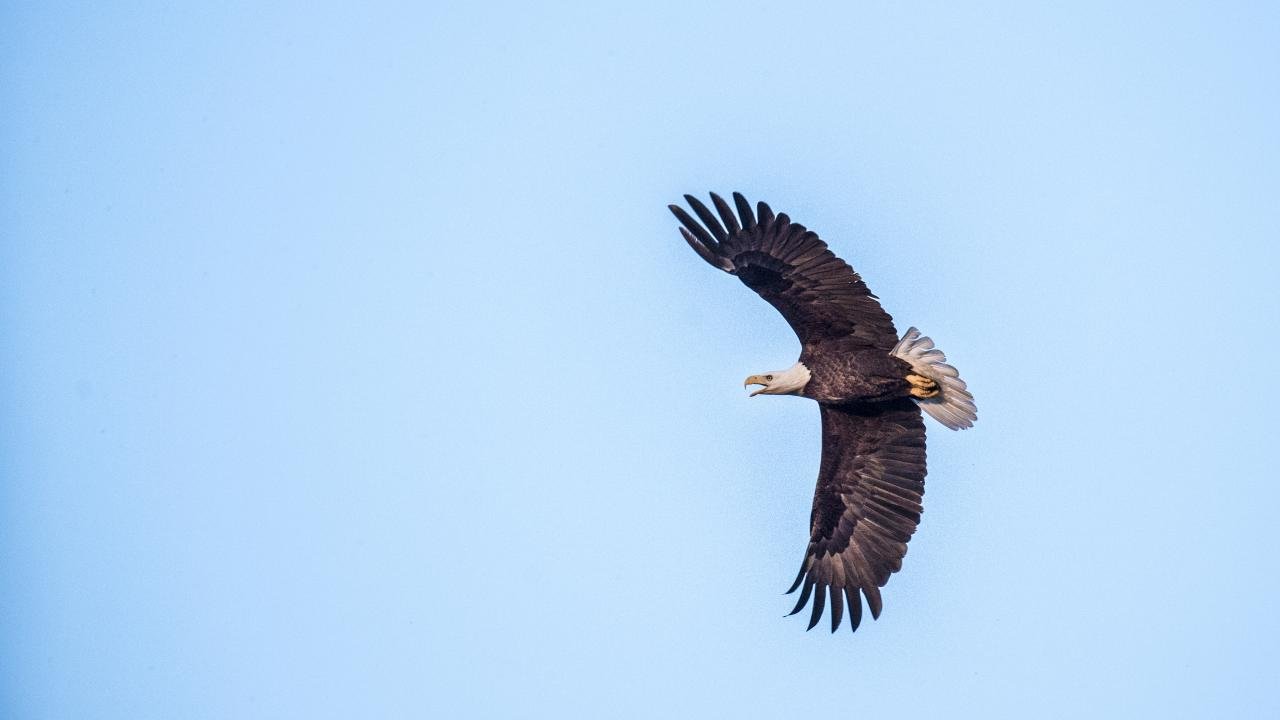 With its mild climate and variety of habitats, Arkansas is a well-known destination to watch birds.
"Birding is a simple activity that anyone can do," said Shea Lewis, a regional supervisor at Arkansas State Parks. "You can start at home with the basic bird feeder. A lot of folks are backyard birders and they keep a feeder up and just kind of keep a list of what they see in their backyard. Many of our parks offer introductory type programs that you can go to. The only really basic need you have to get started is a field guide or a field app and a pair of binoculars."
Lewis has been a birder for around 20 years and started the activity as a seasonal interpreter at Millwood State Park ,where he realized the park was alive with birds and he didn't know what they were. Before too long he met friends that were birders and then he became a lister and everything else that goes along with birding. So far he has around 500 birds on his list.
​
Lewis said birders look for the rarities, something that is different or new. "What makes Arkansas stand out is it's locations in the Mississippi Flyway," he said. "Also the richness of habitat."
Eastern Arkansas is known for the ducks and the waterfowl, said Lewis, and from there to the southwest you see very different birds, the shorebirds of Millwood and some of the more western or southwestern species. Then up towards northwest Arkansas or Mount Magazine State Park you see more raptors. "So there is a lot of diversity within the state, but it is really related to the natural divisions in the habitats that we have," he said. "We are fortunate to have a lot of wild places, a lot of large scale undeveloped land and rural areas where birding can take place."
"Arkansas's position in the Mid-South means we have a blend of birds characteristic of the Northeast, Southeast, Southwest, and Midwest making for a diverse avifauna," added Dan Scheiman, Bird Conservation Director at Audubon Arkansas. "Arkansas also has a tremendous population of wintering waterfowl that both birders and hunters enjoy."
Scheiman said that Stuttgart Airport is his favorite birding location because of prairie birds such as Northern Bobwhite, Sedge Wren, and LeConte's Sparrow and a particular bird called Smith's Longspurs. In winter, he said people come from all over the country to the destination to see these sparrow-like birds that breed in the high Arctic, a spot out of reach of most birders.
"It winters in a small portion of the Mid-South, where it requires wide open spaces and a particular species of grass called three-awn grass," Scheiman said. "Airports around the state offer this situation but Stuttgart Airport is the only one that allows birding near the runways where dozens to over 100 Smith's Longspurs may be seen."  Audubon recognizes the destination as an Important Bird Area because of this species and other prairie birds. "Winter is also the time to see Trumpeter Swans at Magness Lake outside Heber Springs," he added. "This is another Important Bird Area. People come from all over to see the hundreds of swans that gather there and at nearby ponds."
Lewis said his favorite birding memory varies from season to season. "This time of year is peak shorebird migration and so depending on where you are at in the state there are great birding spots for every time of year," he said. "But probably some of my most favorite times have been at Village Creek State Park in the spring during spring migration when warblers come through in large numbers and the trees are alive with very small birds that are brightly adorned. During that time they are active at calling and there is lot of noise and the calls that are taking place are just exciting to hear."
According to Scheiman, spring is also a time when Rufous-crowned Sparrows are singing along the south-facing bluff line behind the lodge and cabins at Mount Magazine State Park. "At other times of the year the birds are quiet and can be hard to find," he said. "This is the only population east of Oklahoma and Texas."
In early fall, Wood Storks and Roseate Spoonbills, which breed to our south, move northwards for a time before migrating south for the winter. "These large, long-legged wading birds wander widely but stick to wetlands in the Delta and the southwest corner," he added.
​
Every August his Audubon chapter goes to Bald Knob National Wildlife Refuge to see the thousands of shorebirds, wading birds, and waterfowl attracted to the wetlands managed for those birds. In winter, Scheiman said Holla Bend National Wildlife Refuge has a high diversity of species, including a few Trumpeter Swans. "It is known as a reliable place to see Bald Eagles and the occasional Golden Eagle," he added.
As to birding in state parks, Lewis said Millwood State Park and Lake Dardanelle State Park have always been well documented parks due to the help of some key birders. "Moro Bay State Park has fantastic birding, and the lake at Lake Dardanelle State Park is a prime birding area. And there are specific locations like Bird Island at Lake Ouachita State Park, a well-known birding location during a specific time of year when Purple Martins roost there in the thousands, and Caddo Bend at DeGray Lake Resort State Park. Lake Chicot State Park in eastern Arkansas and Hobbs State Park – Conservation Area in the Northwest part of the state also have great birding.
Lewis said there are also interesting state park birding programs that take place throughout the year such as hummingbird banding at Mount Magazine State Park and various eagle watching programs during the winter.
The Arkansas Department of Parks and Tourism, in a partnership with the Arkansas Game and Fish Commission, has also produced a Birding and Watchable Wildlife brochure that includes information on different species of birds in the state, viewing locations, and tips for bird watching trips. For more information on birding in the state visit https://www.arkansas.com/things-to-do/outdoors/bird-watching-wildlife or Audubon Arkansas's website ar.audubon.org.