Blues Legend B.B. King returns to Eureka Springs
What a fabulous way to spend a Monday night – seeing legendary bluesman, B.B. King, in concert at the Eureka Springs City Auditorium. He'll be there with his guitar "Lucille" on Nov. 18.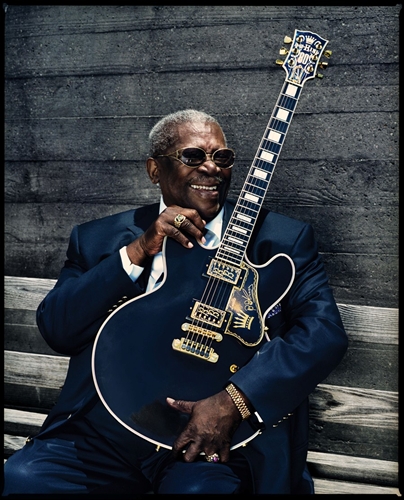 ​
In his late 80s, he'll draw a big crowd, so get your tickets now. Tickets are $125 and $95 and available for purchase at www.theauditorium.org. The Auditorium is located at 32 S. Main St. in the historic downtown.
Since he started recording in the 1940s, King has released over 60 albums and his hits  include "Payin' The Cost To Be The Boss," "How Blue Can You Get," "Everyday I Have The Blues," "Why I Sing The Blues" and "The Thrill Is Gone."  His achievements include 15 Grammy Awards plus a Grammy Lifetime Achievement Award and a Grammy Hall of Fame Award; and he is a member of both the Rock and Roll Hall of Fame and the Blues Foundation Hall of Fame.
The Governor's Blues Review, consisting of five of Tulsa's finest musicians, will open the show. Members of the band include Jimmy "Junior" Markham on vocals and harmonica, Charles Tuberville on guitar, Walt Richmond on keyboards, Gary Gilmore on bass, and Charles Blackwell on drums.