Budget-Friendly Activities and Attractions in Rogers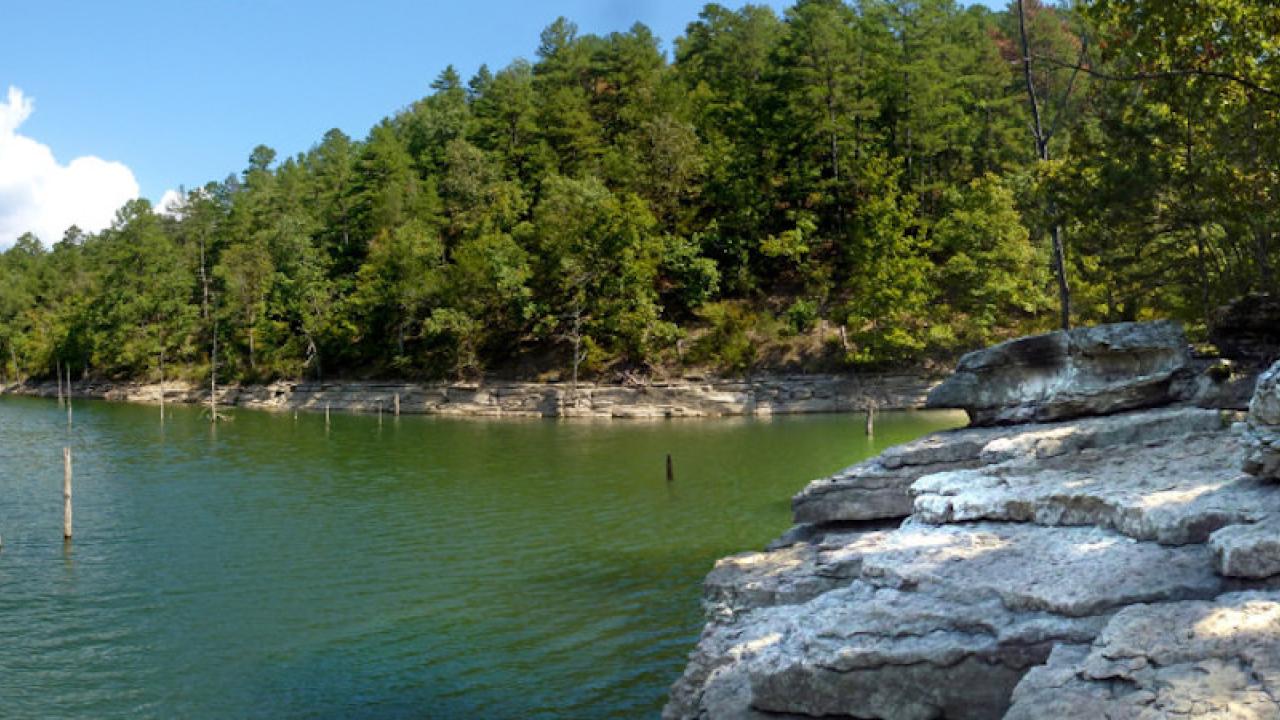 Save money on your next vacation in Northwest Arkansas
You don't have to spend a lot of money to have fun. Budget-friendly activities and attractions in Rogers make it easy to have a good time while still hanging on to some of your cash.
More than just a hole in the ground, War Eagle Cavern is a great option for all ages. You can maneuver through a maze, pan for gems, dig for fossils, hike trails, take in the view from scenic outlooks, tour the cave and eat at the cafe or the picnic area.
The well-lit, guided cavern tours last about 60 minutes and cost around $15 for adults and $9 for children with kids 3 and younger free. Cavern features include stalagmites, stalactites, cave pearls, rimstone dams, and fossils. The cavern is closed in winter months and reopens each March. A Wild Cave Tour is offered from July through October.
The nature trails are open to anyone on the regular tour. The path along Beaver Lake is stroller friendly. Another leads to a rest area containing a fossil dig. Buried in sand are the artificial remains of a mastodon. Children dig to uncover the bones, then cover them back up for the next person to find. The maze is over a half mile of twists and turns inside a wooden stockade with a challenge to not only find your way out but also find four lost Native American tribes. The other fun element about War Eagle Cavern is that you can get there by car or boat.
For around the same price, you can also play the day away at the three-acre Rogers Aquatic Center. It's a great deal at $10 for kids shorter than 48 inches and $15 for those taller than 48 inches. Slather on the sunscreen and spend hours in the leisure pool, which has two basketball goals, a volleyball net, lily pad walk and large play structure.
Other features include: a six-lane competition pool, 500-foot Lazy River, plunge pool with a rock climbing wall, tot pool with play structure, splash pad, speed slides, bowl slide, open and enclosed flume slides, bathhouses, lockers, concessions and pavilions.
Another good buy is Golf Mountain Mini-Golf for an afternoon of fun. Good music plays from the club house cabana while you play 36 miniature golf holes with numerous dips, bumps and inclines on multi-textured grass surfaces. Players like the tricky holes, especially the ones with water hazards. The cost is only $10 for both 18-hole courses.
Rogers Bowling Center has a family-friendly atmosphere and automatic bumpers on all 28 lanes in case you have kids in need of a little assistance. The cost is only $3.25 per person per game or $2.75 for those under 12 or over 55. Shoe rental is $2.25. The center also has a cafe.