Camp Robinson Special Use Area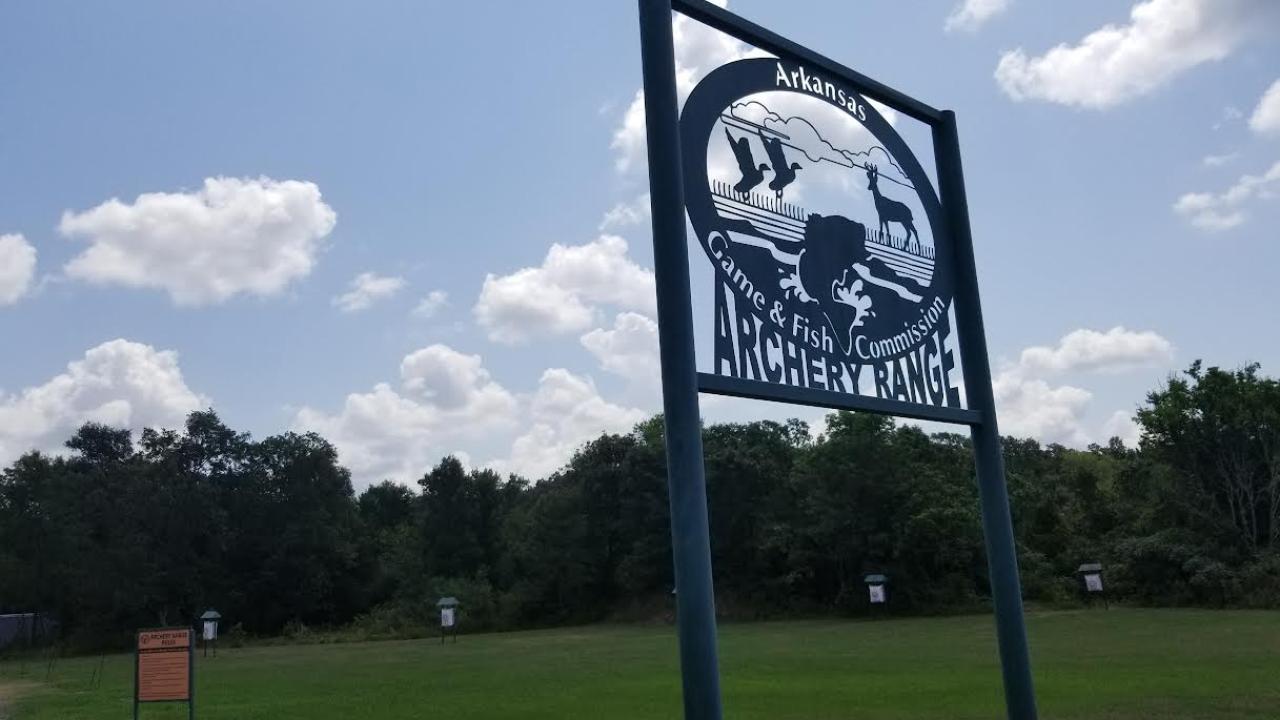 Camp Robinson Special Use Area near Mayflower is an interesting outdoor destination with military roots. The area, which is a little over 4,000 acres, was once part of Camp Robinson, a destination many might be familiar with as being a training site to the Arkansas National Guard. The management reins of the SUA were given to the Arkansas Game and Fish Commission after World War II by the Department of Defense with the parameters that the land would be used for conservation purposes and that it could revert back to the military should they ever need it. 
Today, the location does stand out for its training, but with a different slant. On site is Pepper's Pond, a highly regarded field training site for retrievers where their skills can be honed year-round. The site is named after a dog that belonged to the president of the Pin Oak Club, which helped AGFC build the retriever training area in the early 2000s.
Along with these training grounds, humans can also hone their skills on site at the manned Dr. James E. Moore Jr. Camp Robinson Firing Range, which offers skeet and trap shooting and more, and the unmanned Jack Witt Archery Range, which is named after Jack Witt, a member of the Arkansas Bowhunters Hall of Fame. Hunting is also allowed on the SUA during the appropriate hunting seasons.
An on-site auto tour is also available to check out while visiting the area. Interpretive signs can be found at various stops along the 4.5-mile route, with habitat information and details about the management practices used on the property such as prescribed fire. Horseback riding is also an option while at the SUA.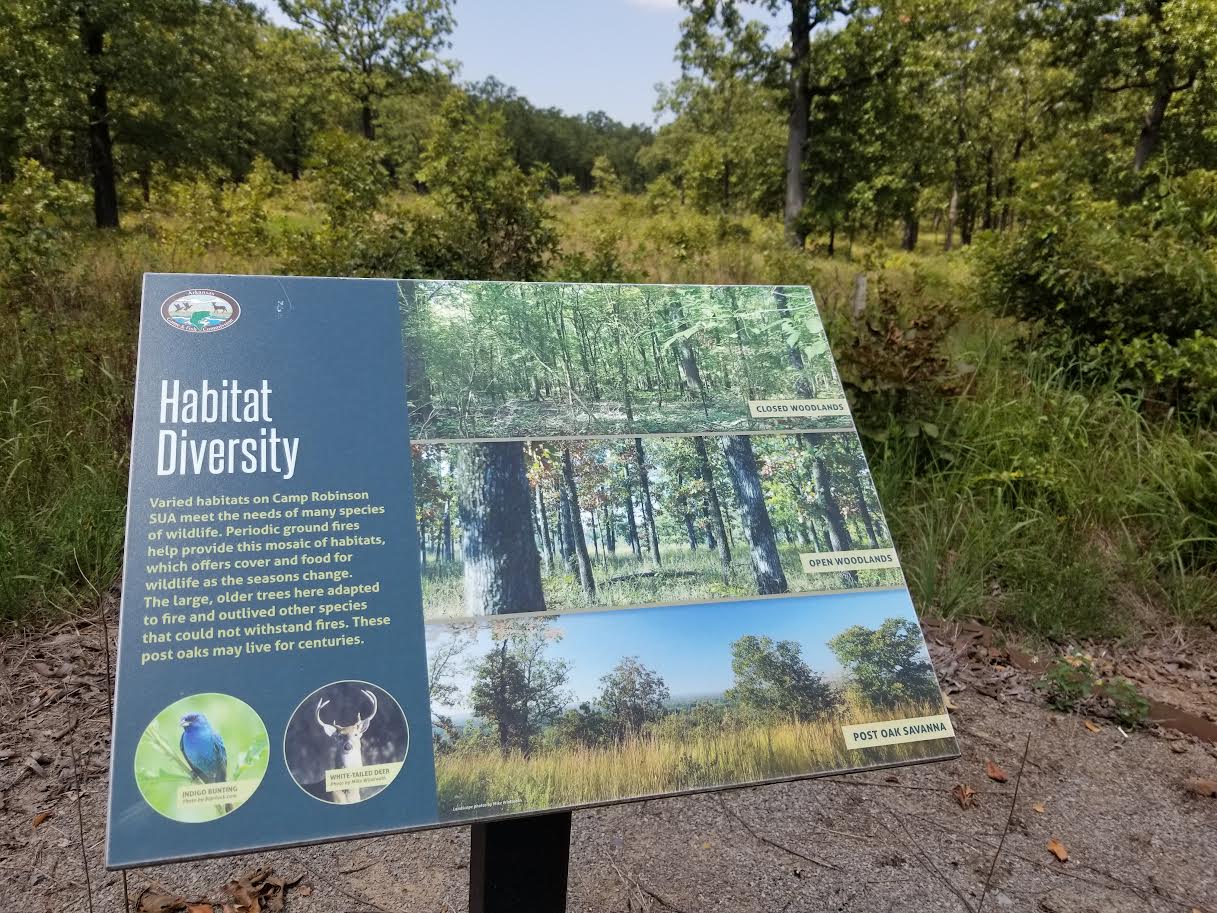 Camp Robinson SUA lies to the east of Lake Conway so fishing is also big here. At 6,700 acres it is the largest lake ever constructed by a state wildlife agency. There are boat ramps around the lake to launch from and you can also access the lake via canoe or kayak at spots like Dix Creek Access. However a note of caution-when water is low there are many logs and tree stumps below the water's surface that can cause obstacles. Water lilies, while beautiful, can also be an obstacle to paddle through during certain months.
Birders will enjoy observing the large diversity of bird life. The SUA has been listed by Audubon as an Important Bird Area in the state and management practices on site like prescribed fire and mowing have created a favorable habitat for certain bird species.
Camp Robinson SUA is near multiple wildlife management areas including Camp Robinson WMA, Bell Slough WMA, and Stone Prairie WMA. For more details on the diverse outdoor options available at Camp Robinson SUA, visit agfc.com.