Carroll Cloar Exhibit in El Dorado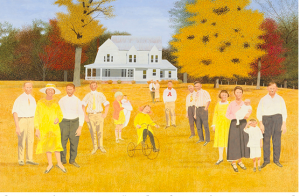 The exhibit "Carroll Cloar's Arkansas" will be on display at the South Arkansas Arts Center (SAAC) in El Dorado from November 7 through December 19. 
According to a press release sent by the SAAC, Cloar (1913-1993) was born in Earle, Arkansas in 1913. "Relying upon memories of his childhood in Arkansas, photographs, and literary inspiration, Cloar created drawings and paintings of the rural South which have an ephemeral, mysterious, quality that seems surprisingly familiar.  His style…draws the viewer into a haunting world of very real people and places that are nonetheless beautifully lost."  Cloar was well known nationally for his work in the surrealist style. According to the Encyclopedia of Arkansas History and Culture, one of his paintings was among six paintings by American artists commemorating President Bill Clinton's inauguration in 1993.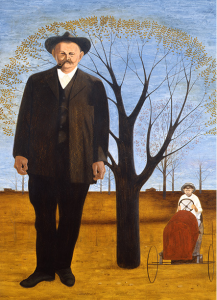 Gay Bechtelheimer, current chair of the Arkansas Arts Council, and Greg Thompson, executive director of Greg Thompson Fine Art in North Little Rock, are curators of the show.
If you want to check out Cloar's work, gallery hours for viewing are Monday through Friday from 9-5 with special weekend hours on Saturdays from 11-4 and Sundays from 1-4 beginning November 15. Also of note: the exhibition is free to the public.The South Arkansas Arts Center is located at 110 E. 5th Street in El Dorado.  For more information, contact the SAAC office at 862-5474 or visit www.saac-arts.com