Celebrate Big Apple-style this NYE in Little Rock
This New Year's Eve, celebrate New York-style and watch the iconic ball drop at Little Rock's first Ball Drop Party at the Little Rock Marriott. Featuring a champagne toast at midnight and live music, the Marriott is also offering room and dinner packages to meet your needs.
Dinner will be available at the Heritage Grille Steak & Fin, located inside the Marriott. A special New Year's Eve dinner package for $150 will be offered from 6 to 8 p.m. and will feature one New Year's Eve party ticket, dinner and a glass of champagne with tax and gratuities included. Advance reservations are required and can be made by calling 501-399-8000. A grab-and-go option will also be available; check the Heritage Grille during the event for more details. Drink tickets will be available for purchase throughout the Little Rock Marriott on New Year's Eve. Room packages will include two passes to the party, an overnight stay and a champagne toast at midnight. Prices range from $239 to $389.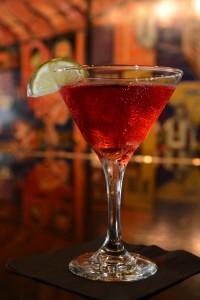 All musical tastes will be pleased with the entertainment line-up for the evening. Boom! Kinetic will serve up the indie-pop tunes in the Grand Ballroom. Rodney Block, jazz trumpeter, is sure to please any who waltz through the Marriott MClub. VJ/DJ G-Force will be behind the tables at the Marriott Greatroom for those dancing the year away.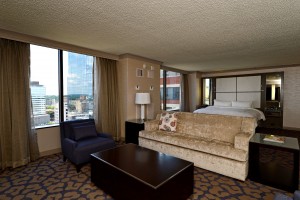 The party will be held on Dec. 31, 2015, from 9 p.m. to 1 a.m. Advance general admission tickets are now available online for $50 and will be available at the door from 5 to 7 p.m. on New Year's Eve for $60. The Little Rock Marriott and Heritage Grille Steak & Fin Restaurant is located at 3 Statehouse Plaza in the downtown Little Rock River Market district. Visit www.NewYearsInLittleRock.com for more information on the event, to explore dinner and room packages and to reserve your tickets.