Celebrate the holidays at Arkansas State Parks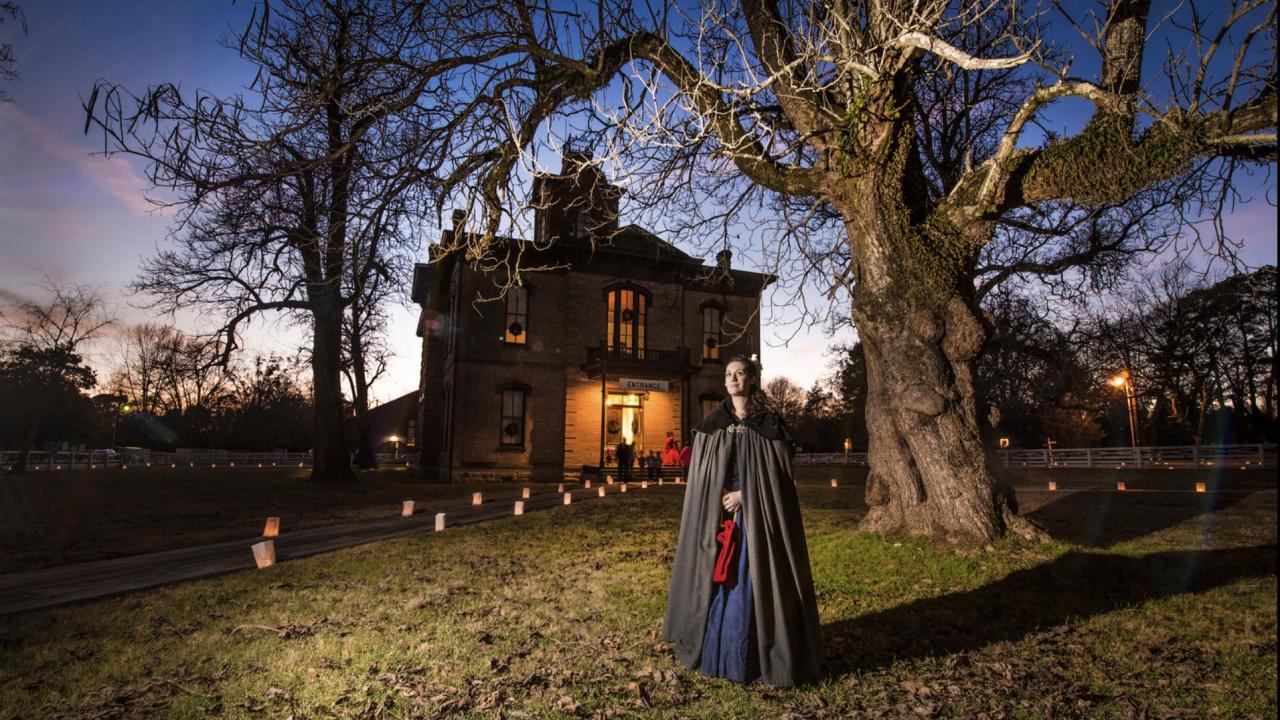 The holiday spirit can be found across Arkansas, including at our state parks. In December, the spirit shines at many holiday themed events at Arkansas State Parks. 
Holiday Lights Extravaganza at The Arkansas Museum of Natural Resources in Smackover is an annual holiday celebration that showcases more than 100,000 lights throughout Oil Field Park. The event takes place on Friday and Saturday nights through Dec. 17 from 5:30 to 8:30 p.m. Admission is $10 per car and the lighted holiday displays can be seen up close by walking along a path, which is wheelchair accessible. The gift shop will be open and the lobby will have free hot chocolate.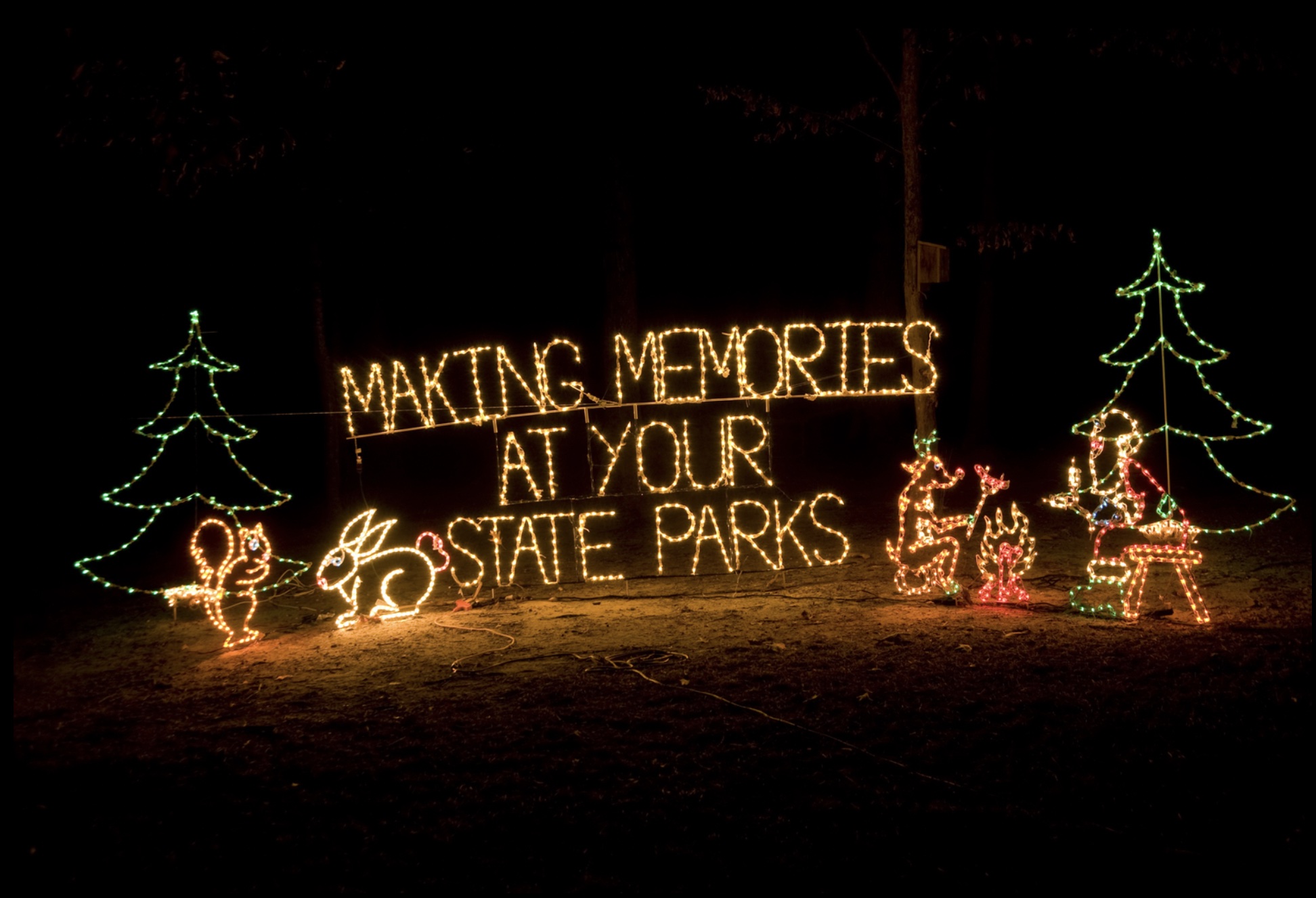 South Arkansas was transformed by an oil boom that started with the discovery of oil here in the 1920s. The Arkansas Museum of Natural Resources helps preserve this heritage and is located in what was once the Smackover oil field, once one of the top producing oil fields in the nation. Located outside the museum is a replica of a wooden derrick and inside you can learn more about the oil boom. 
Also in store for the season here is a free program called Holiday Happiness: Toys & Ornaments from the 1920s. This program takes place during December on various Saturdays from 1 p.m. to 2 p.m. and on Sundays from 2:30 to 3:30 p.m. At this event participants get to see holiday toys and ornaments of the 1920s and also make their own old-fashioned toy or ornament. Of note you will need to reserve a spot for this one as space and supplies may be limited.
Check out the events calendar on the Arkansas Museum of Natural Resources website for the exact dates of when both of these holiday events are happening. 
At Historic Washington State Park in Washington, Arkansas, you can experience a special holiday event that has been a tradition for 36 years. Christmas and Candlelight takes place this year on Friday, Dec. 9, and Saturday, Dec. 10, from 1 p.m. to 8 p.m. and offers a chance to see the location with candle-lit streets and historic period decorations. The historic buildings are open from 1 p.m. to 8 p.m. to tour; luminary lighting and music programs start at 5 p.m. Evening meals are also available onsite at Williams Tavern Restaurant. Admission to the event is $10 for adults and $6 for kids ages 6 through12 years old. 
Historic Washington State Park has restored historic structures on site that showcase what life was like in the town during the 1800s. Along with this holiday event, guided tours are offered daily at the park. You can learn more about the park and these tours via this article. 
Holiday Open Houses are also taking place at various state parks across Arkansas. 
On Saturday, Dec. 10, the Arkansas Post Museum will host a free Holiday Open House with refreshments, crafts and hourly interpretive tours. 
Also on Saturday, Dec. 10, there is a free Holiday Open House at Powhatan Historic State Park from 9 a.m. to 3 p.m. The park will be decorated in Victorian Christmas decor and there will be crafts, tours and more. This state park preserves buildings that are located in their original 19th century locations including the 1888 courthouse, which has exhibits on Lawrence County from Reconstruction through the early 20th century. Powhatan was once an important stop on the Black River for river transportation.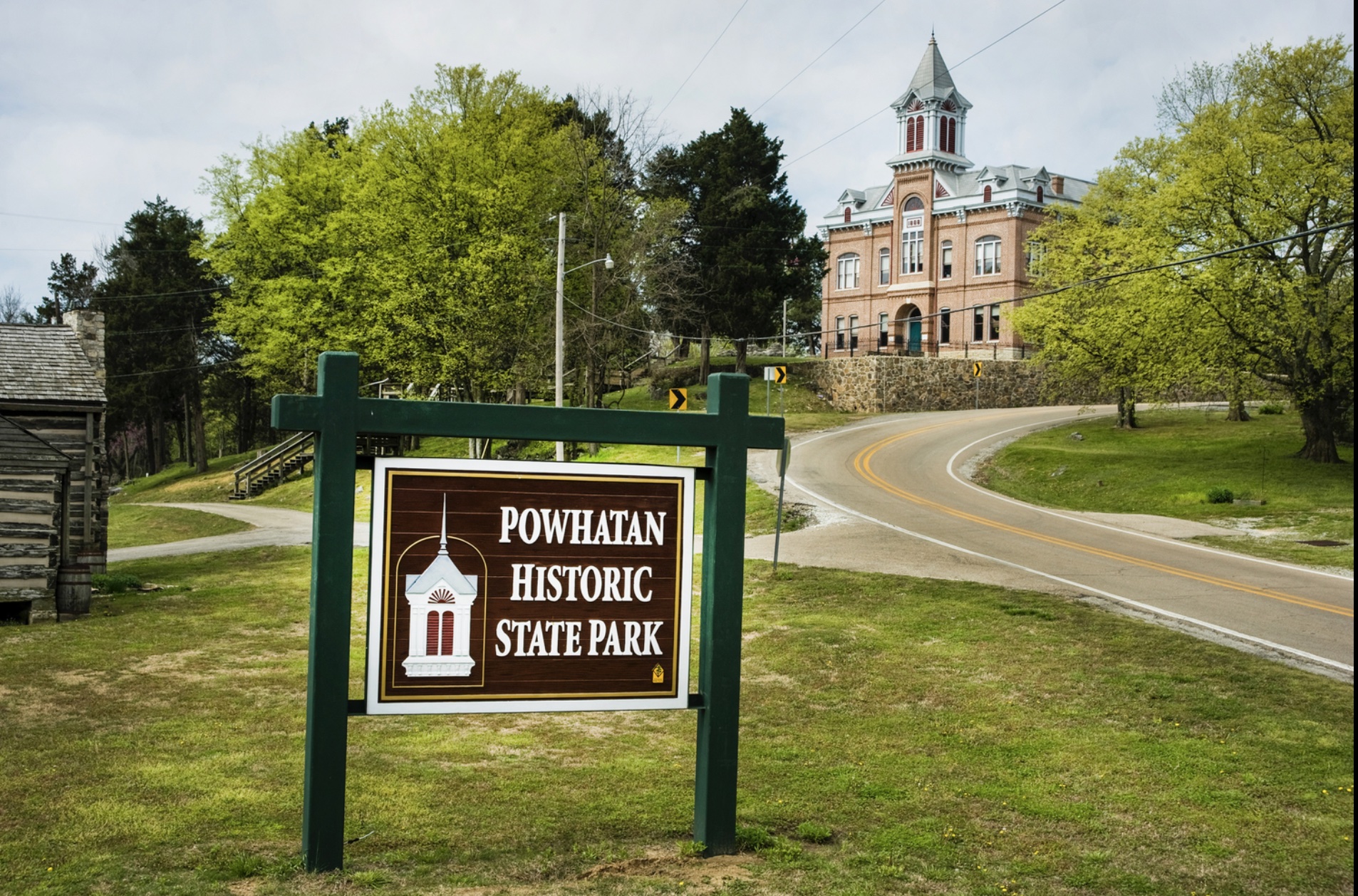 Lake Fort Smith State Park, located on the banks of Lake Fort Smith, also has a Holiday Open House on Saturday, Dec. 17, from 5:30 p.m. to 8 p.m. at the Visitor Center. The event will feature historic holiday traditions from pioneer days of the 1800s and highlight similarities and differences to present day traditions. 
For more holiday events, check out the Arkansas State Parks calendar here.