Central Arkansas flush with fall birding hotspots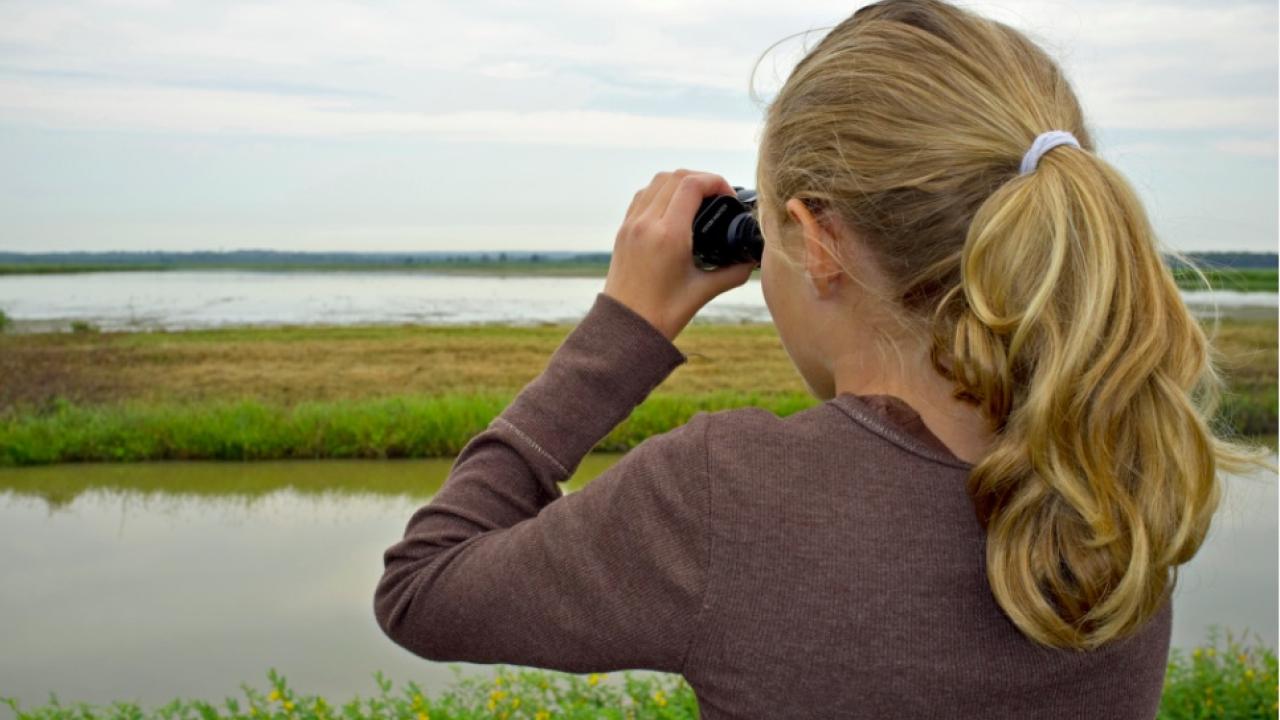 Birding is a year round activity in Arkansas and different species can be seen throughout the distinct seasons enjoyed in the state. Fall is a prime time to birdwatch and Central Arkansas a prime place to do so. 
As to what makes birding stand out in the fall, "in general the days are cooler with less humidity," said Cindy Franklin, president of Audubon Society of Central Arkansas. "Resident and migratory birds are easier to see because they are on the move across the landscape and leaves are beginning to fall off trees making them more visible to casual observers." 
Franklin said that during the summer nesting season birds tend to be secretive and often hard to see by casual observers. Once nesting season is over, bird populations begin to move about the landscape.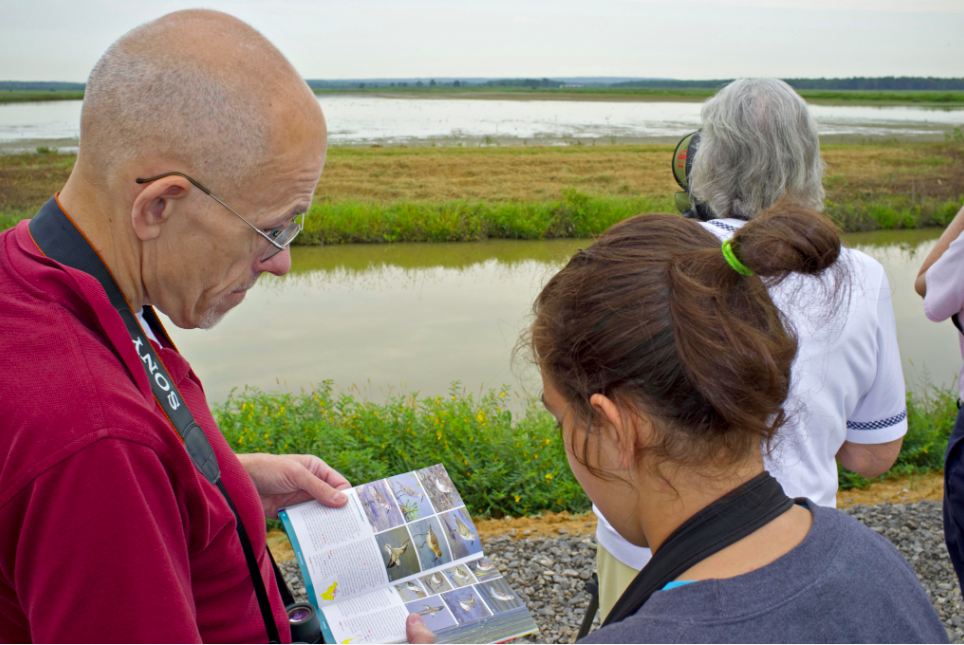 Franklin shared information on how the state's bird population shifted during the fall and examples of species you can see during this time. She said Ruby-throated Hummingbirds migrate to their wintering grounds in southern Mexico and Central America with the last stragglers passing through Arkansas in late October and very early November. Many of that state's summer resident birds like Purple Martins, Barn and Cliff Swallows, and Scissor-tailed Flycatchers, gather in flocks before heading south. As the state's summer residents leave, winter resident birds begin to filter into the state and common ones include White-throated Sparrows and migrant Red-tailed Hawks. Waterfowl and water associated species also winter in Arkansas and these include Snow Geese and many duck species. Loons and many species of gulls also overwinter here. 
Year round resident birds also become more visible in the fall. Franklin said Red-winged Blackbirds, Common Grackles, and Brown-headed Cowbirds travel in large feeding flocks as fall progresses and gather in large communal roosts at night. Birds that glean insects on trees are easier to see once leaves fall and these include the state's resident woodpecker species. The state's smaller residents birds often gather in mixed feeding flocks during this time too. 
Below, Franklin shares some useful details on some of the fall birding hotspots you can visit in central Arkansas. 
Bald Knob National Wildlife Refuge in Bald Knob —226 species. Bald Knob is an important refuge area for a large number of migratory birds in the spring and fall. Just about anything can happen at the refuge. You can see waterfowl, herons, egrets, and an abundance of shorebirds and waders including Wood Storks and Roseate Spoonbills when conditions are just right late in August and early September, raptors, woodland birds, warblers, flycatchers, swallows, warblers, sparrows, and blackbirds. You name it, it's likely to have been seen at some point at Bald Knob. Be aware that Bald Knob is also a hunting area. If you plan to go hiking, wear safety clothing during hunting season.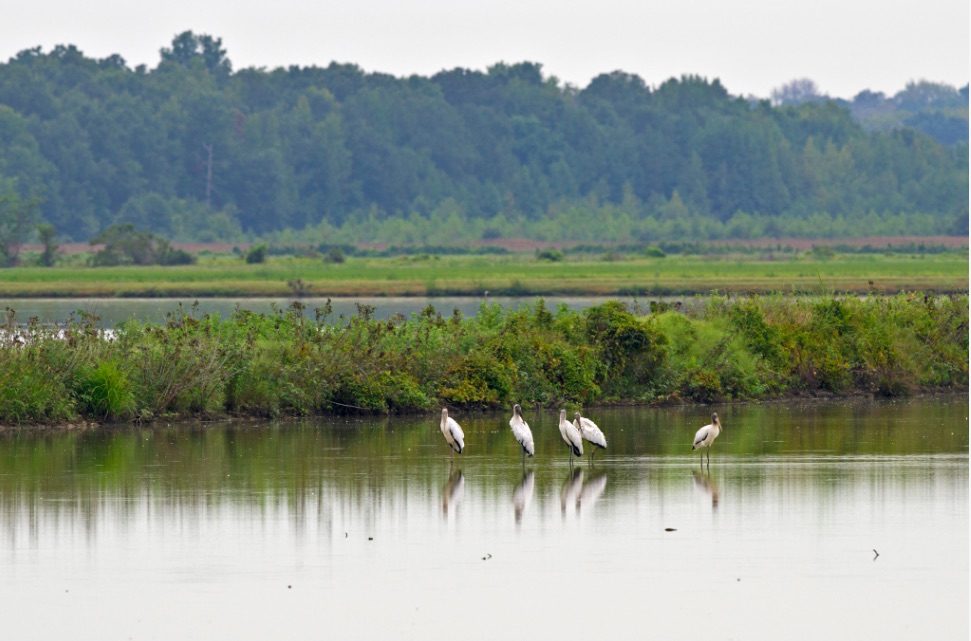 Camp Robinson SUA in North Little Rock—130 species. The SUA, Special Use Area, has a driving tour that takes you through a variety of habitats including woods, meadows, a large reservoir, and touches on the shores of Lake Conway. This is good for woodland birds, waterfowl, herons, egrets, pelicans, raptors, sparrows, and warblers at various times during fall migration. Be aware that the SUA is also a hunting area.  
Bell Slough Wildlife Management Area in Mayflower— 125 species. Bell Slough has several access points. It has an impoundment area that is a waterfowl resting area but it is hard to see ducks because of the vegetation. It has multiple trails along the ridges and backs up to Camp Robinson. Much of Bell Slough is isolated and is also a hunting area.  
Beaverfork Lake in Conway — 102 species. This lake just north of Conway is a shallow lake. It usually has lots of ducks and other waterfowl. Beaverfork has had its share of ducks we don't always see in central Arkansas. There are lots of trees with associated woodland birds. The area is open and safe to visit.
Murray Park/Big Dam Bridge/Cook's Landing in Little Rock and North Little Rock — 125 species. This area is well visited and has a variety of habitats. There are waterfowl, herons, egrets, gulls, pelicans, cormorants, raptors, woodpeckers, woodland birds, bluebirds, and sparrows. You can also watch the river for migrating shorebirds.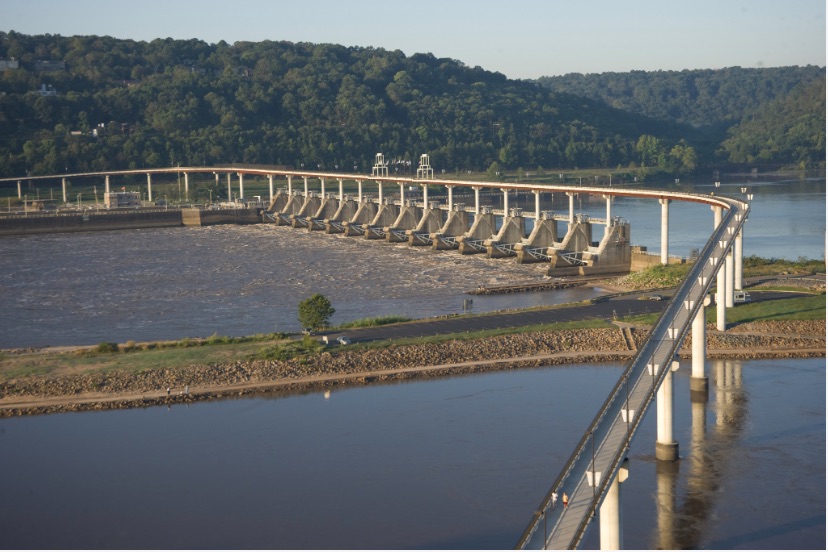 Lake Maumelle in Little Rock-73 species. There are multiple access points along Hwy 300 and Hwy 10. This area is primarily visited for waterfowl later in migration and there are ducks, loons, herons, egrets, eagles and other raptors and some woodland birds. 


Two Rivers Park in Little Rock- 123 species. This is one of the premier parks along the Arkansas River. There are biking and hiking trails through a variety of environments along the river. You can see waterfowl, pelicans, herons, egrets, raptors, sparrows, bluebirds, and woodland birds. In the winter the grassy areas host many species of sparrows. You can also drive through the community gardens to observe sparrows and other birds up close. 
Pinnacle Mountain/Arboretum in Little Rock— 98 species. Pinnacle Mountain State Park has a number of birdwatching areas including the Arboretum and feeders at the Visitors Center on Pinnacle Valley Road. There are streams, wooded areas, and meadows and you can see waterfowl, egrets, herons, raptors, sparrows, bluebirds, woodland birds, and lots of vultures. While at the Visitors Center check out the native plant gardens maintained by the Pulaski County Master Gardeners.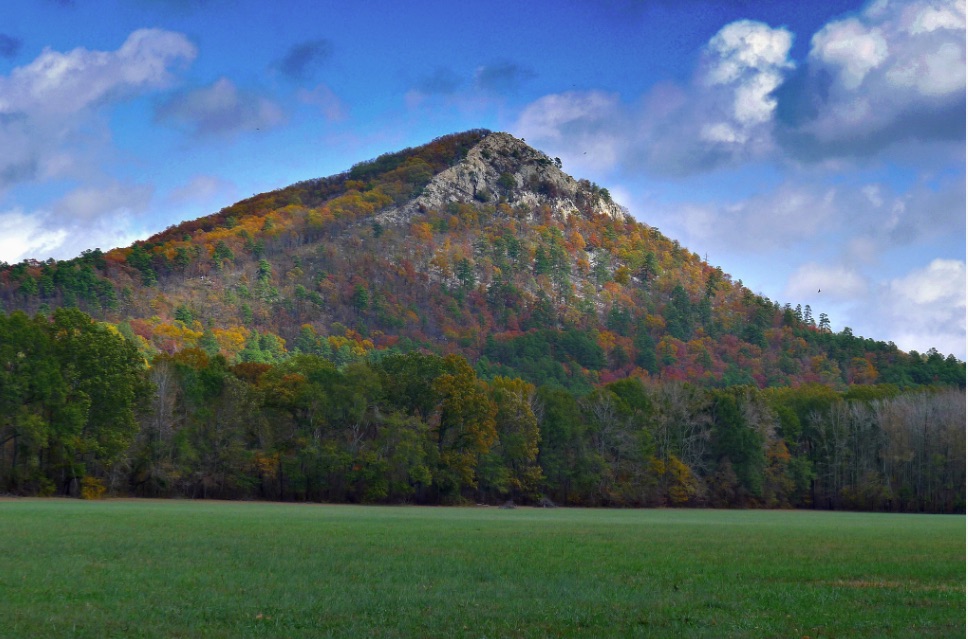 Willow Beach in Scott— 120 species. Willow Beach is a large park along the Arkansas River. There are fishing ponds, campgrounds, grassy areas, and woods plus good views of the river. Here you can see waterfowl, pelicans, herons, egrets, raptors, sparrows, bluebirds, and woodland birds. Early in migration large numbers of swallows may gather on the telephone wires near the river. It is possible to see Painted Buntings lingering in this area. 
Little Rock Audubon Center—128 species. The Audubon Center has a one mile ADA compliant Wildlife Observation Trail behind their headquarters. There are woods, oak savannah, and Chimney Swift towers. Here you can see raptors, woodland birds, sparrows, blackbirds, warblers and flycatchers. 
Allsopp Park in Little Rock— 57 species. This wooded park can produce some nice sightings of raptors and woodland birds. There are many hiking paths through the woods and lots of people on the trails.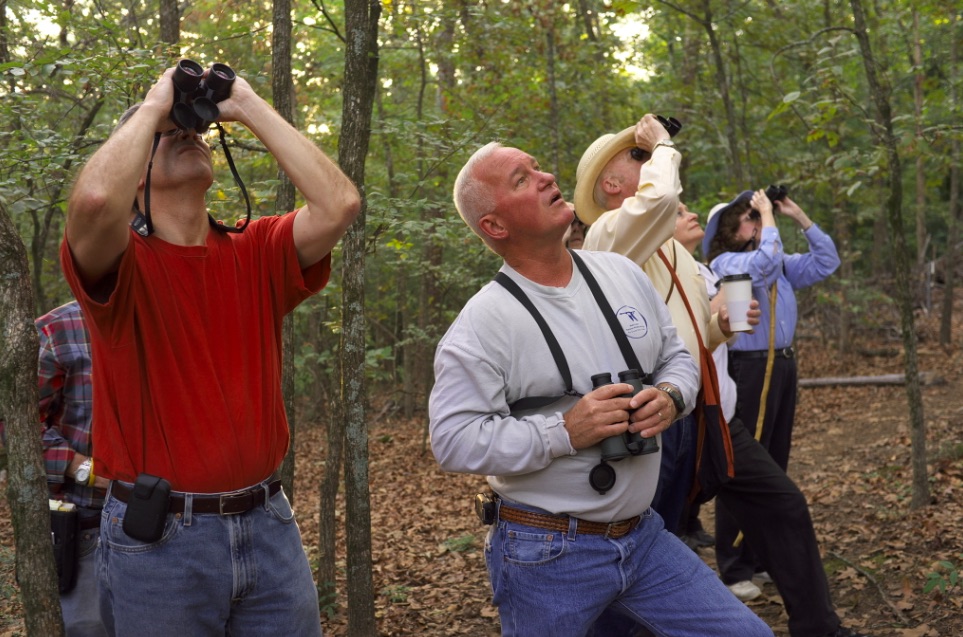 The Audubon Society of Center Arkansas sponsors monthly birding field trips throughout Central Arkansas. They regularly visit city and county parks, national wildlife refuges, wildlife management areas, and recreation areas throughout the state and you do not have to be a member to participate. On a side note, if you are a patron of the Central Arkansas Library System, CALS, you can also check out a birdwatching kit including a field guide and a pair of binoculars, from each CALS branch. Happy birding!