Checking out the Caddo Bend Trail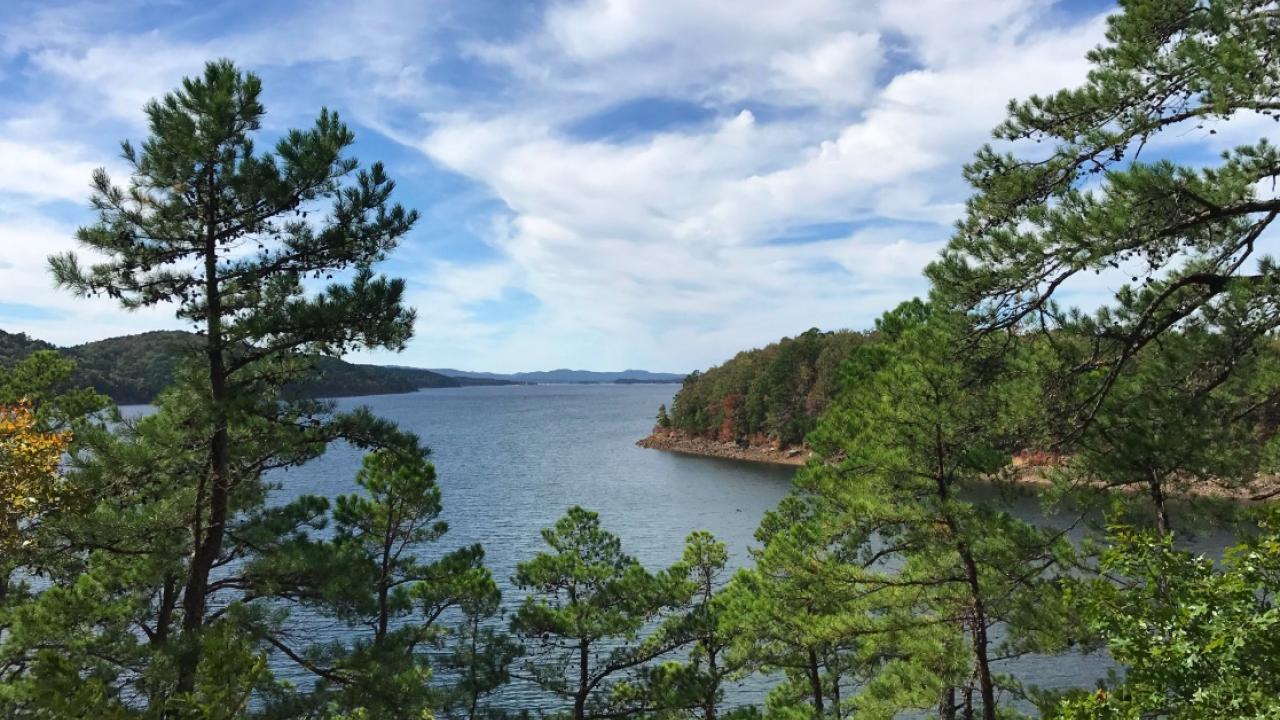 The popular four-mile Caddo Bend Trail is a trail located on a peninsula in Lake Ouachita State Park near Hot Springs. I enjoy hiking this route throughout the year as each season highlights the trail in a different distinct beauty. The route stands out as it is a loop trail and circles an entire peninsula back to its beginning. I enjoy the trail so much I usually end up hiking it twice during each visit, which not only ups the mileage, but also the time spent in the woods and opportunity to catch sight of the wildlife and birds that call the park home.
The trailhead is located a short distance from the park visitor center. Expansive views of Lake Ouachita, large boulder gardens, and an observation deck overlooking the lake are some of the highlights along the rolling terrain of this route. The observation deck, which is located at around 1.5 miles into the trail, is home to the Point 50 Overlook where one can get a nice view of the lake and also see Hickory Nut Mountain in the distance.
Some might remember when the trail was damaged by a tornado in 2011. The route was completely rebuilt the following year with the help of AmeriCorp teams. Signs along the trail explain some of this history as well as information on what can be seen. The trail is open for self-guided hiking or visitors can check the park's schedule for guided interpretive hikes.
The lake is also of course a big draw for the park so kayaking and fishing and other lake activities can also be done year-round here. If you want to stay the night, there is camping and also cabins available to do so. The cabin options include seven that overlook the lake and one that has a view of the woods. Lake Ouachita State Park was also the first Arkansas State Park to have camper cabin options too. There are four of these at the park and they are single room cabins that have heat/AC, beds ( linens are not provided), and a small screened porch.
Lake Ouachita State Park is located in Mountain Pine at 5451 Mountain Pine Road. For more information on the park or the interpretive programs they host, visit arkansasstateparks.com/lakeouachita/.