Checking out Lake Catherine State Park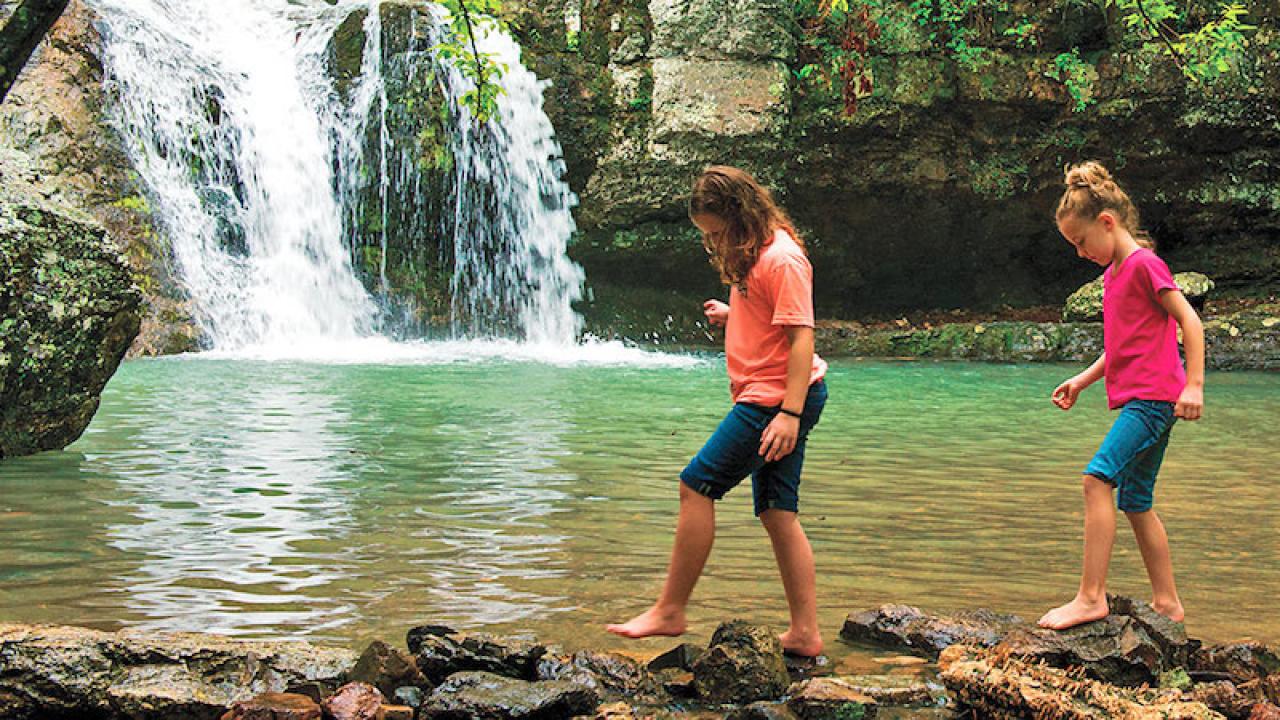 A visit to Lake Catherine State Park is always an adventurous option to head to when in Hot Springs. Arkansas has 52 state parks and this one became a state park in the 1930s. If you take a look around, you can still see the influence of this time period as the park was developed by the Civilian Conservation Corps (CCC). This organization was around in the 30s and 40s and one of their roles included building parks across the nation, including this one and others including the first state park in Arkansas. 
Depending on when you go to the park, you can find an outdoor and nature outlet to enjoy. The park is home to four trails, the most popular being a 2 mile loop trail called Falls Branch Trail. It is home to a seasonal waterfall and also a neat suspension bridge you can walk over. At the trailhead for this route, you can also find the starting point of two other trails including the 3.5 mile Horseshoe Mountain Trail and the 4.5 mile Dam Mountain Trail. A short and quick asphalt trail can also be found at the beginning of the park. This is called Slunger Creek Trail and is named after the creek the route passes by. The creek is famous for being home to the Ouachita streambed salamander, which is a rare and protected creature that can only be found at the park!
The lake here is named after the daughter of local entrepreneur Harvey Couch. He gave the land for the park and was also the founder of Arkansas Power and Light, which is now known as Entergy. Lake Catherine was created in the 1920s under the reins of this company when they built Remmel Dam, the state's first major hydroelectric project.
Throughout the spring, summer and fall, the park is also home to special programs and events like barge lake tours and programs at the Nature Cabin, which was built by the CCC you learned about above. You can find details on these park programs here!