Choose Eureka Springs for a great girlfriend getaway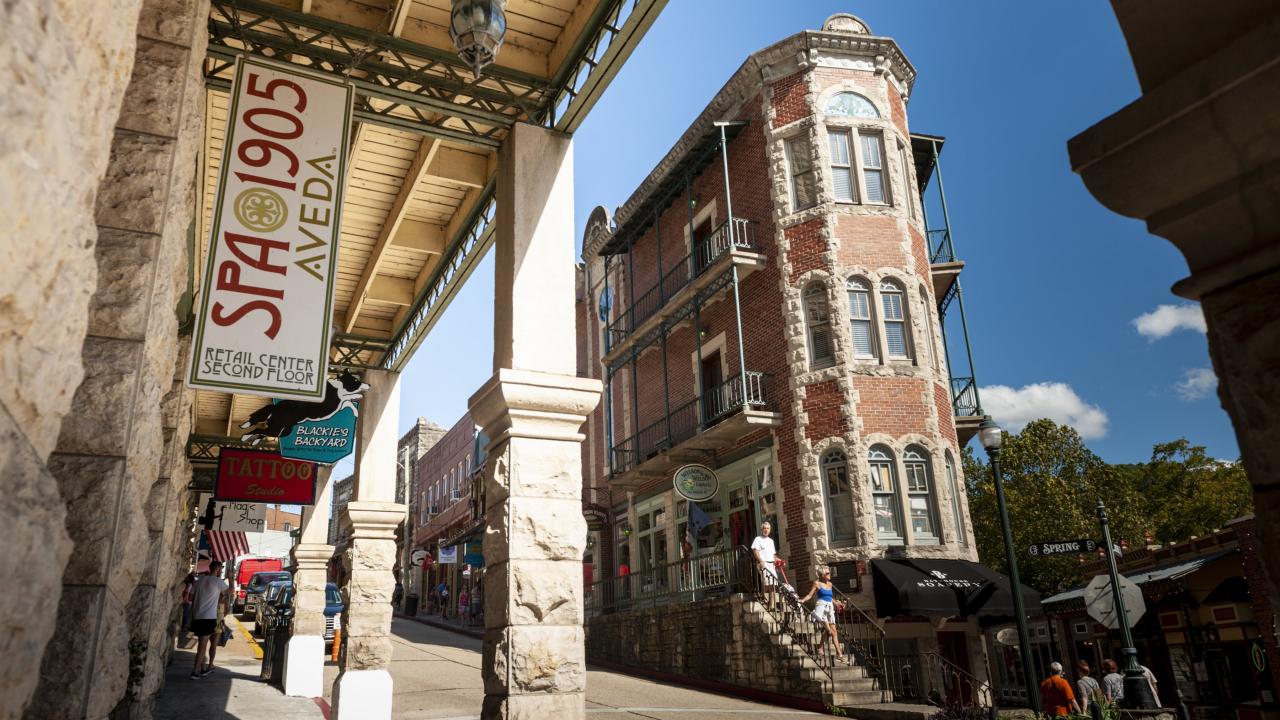 Obviously, the most important aspect of a successful girls weekend is the girlfriends themselves. The friendships are what make the fun.
But, picking the right destination for that fun can add up big. That's why my group of besties chose Eureka Springs for a recent weekend getaway.
The 1905 Basin Park Hotel became our basecamp. We rolled into town on a Friday afternoon and checked into the Spa Collection Rooms. These three rooms with king size beds, located inside the hotel's spa wing, are a perfect choice for a small group of women.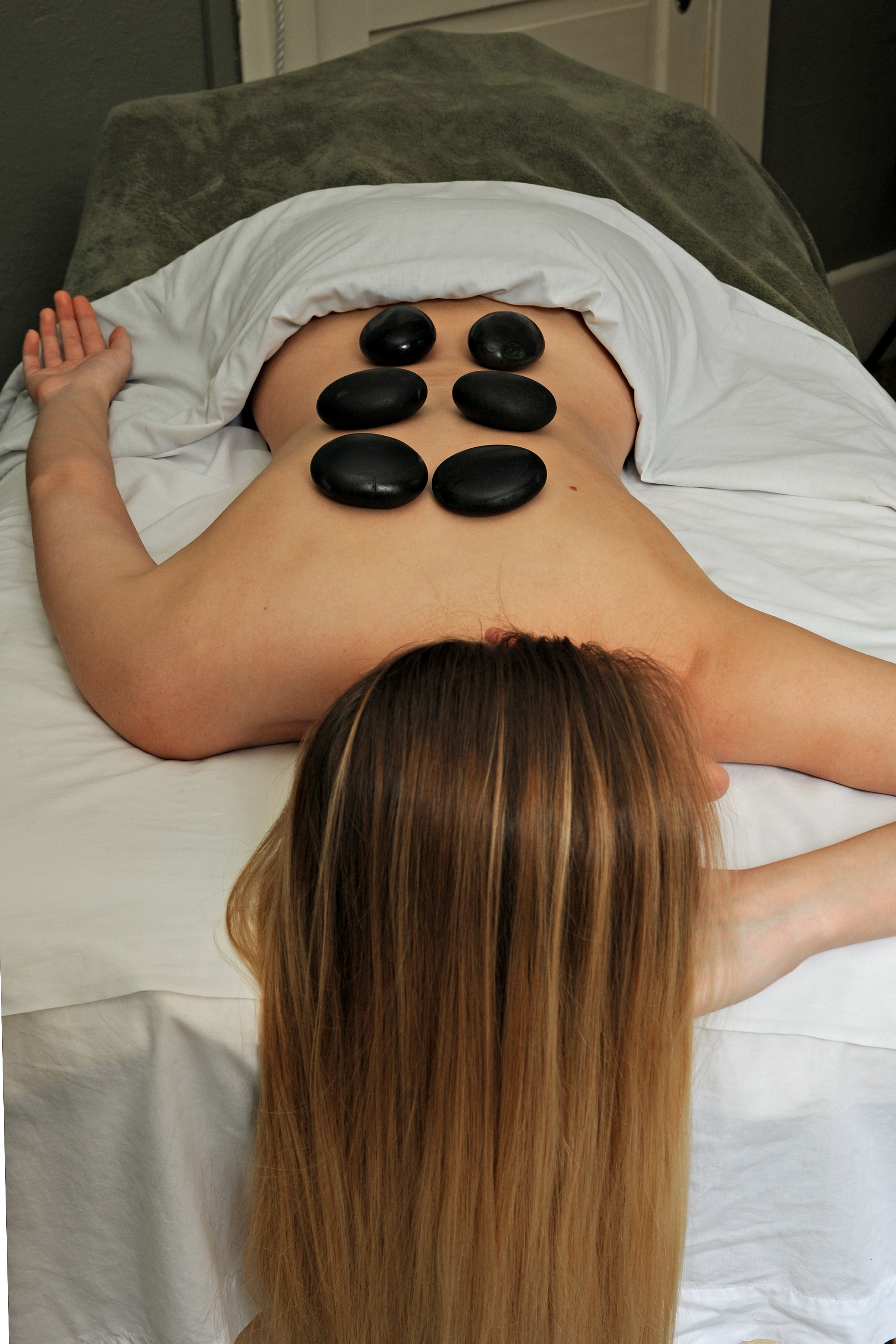 We booked in advance the last spa appointments for the day, which helped wash away the work week and put us right into vacation mode. With the spa then closed, that meant we pretty much had that wing of the second floor to ourselves.
Other guests can access that hallway leading to the spa courtyard, but few people did during our stay. The spa deck has a hot tub, fire pit and lots of lounge chairs and we took full advantage of the amenities.
We also loved the special perks that come with booking the Spa Collection Rooms, which include exclusive late-night access to the spa deck, robes and slippers that we lived in all weekend, feather bed toppers, high-end linens, and complimentary gourmet coffee delivered to our rooms each morning.
One of our rooms was a little bigger than the others and we immediately made it into the "party" room, setting up snack trays we brought with us along with various beverage options. In other words, there were a few bottles of champagne uncorked in celebration of our friendships.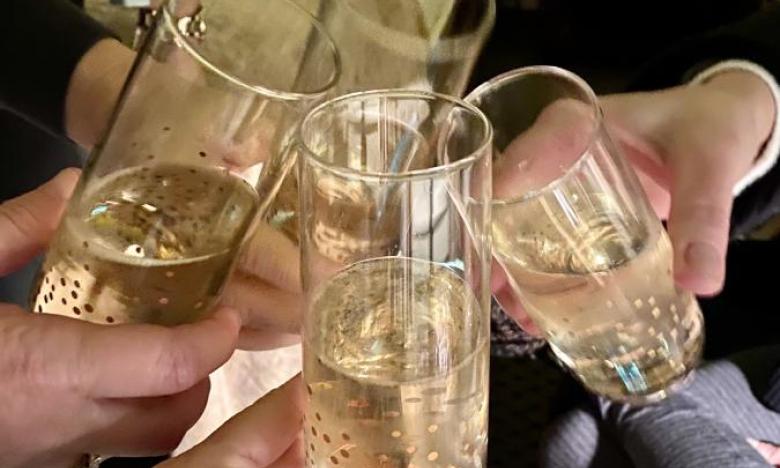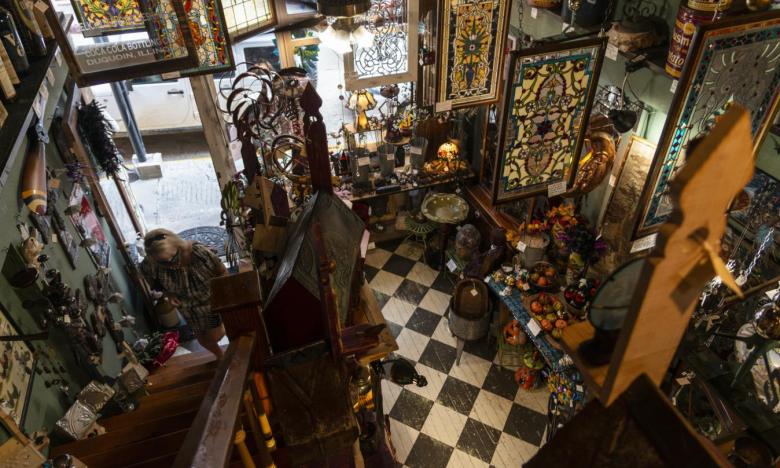 One benefit of staying at the Basin Park Hotel is that it is right in the middle of the historic district next to the iconic Basin Spring Park. Just steps from the hotel doors are shops, restaurants, bars, historic springs, Victorian architecture, and hidden hiking paths. Yet, the first night we decided to keep things simple by staying inside the hotel for the evening. We put our name on the list for a table at The Balcony Restaurant and hit Jack Rabbett's Whisky Bar next door while we waited.
Saturday started with an amazing brunch at Mud Street Cafe. Then, we hit the streets to do a little shopping. We struck gold at Christopher's, where every one of us bought something - purses, shoes, earrings, clothes, and kimono hair clips. We took our goods back to the hotel, just across the street, and some of us even put on our new clothes or changed out purses. Then we were off again, grabbing beverages at Missy's White Rabbit before wandering the streets some more.
Originally, we said we were going to hike one of the many trails in the area or see some of the attractions, but decided walking the town was perfect for the day instead.
We did have lofty goals of eating dinner at some of the new restaurants in town that we had never been to or at an old favorite — Grotto, Le Stick, Local Flavor, and Stonehouse Wine Bar — but we didn't plan ahead. So, these locations were either booked with reservations, had late reservations we didn't want or were closed for the winter break. Not wanting our evening to be dictated by time, when we were hungry we strolled down to Amigo's, a great Mexican restaurant that was fairly full but able to seat us immediately. We're always happy with cheese dip in front of us, but if your girlfriends are looking for more of a fine dining experience, you can call restaurants for reservations in advance or get on a wait list.
We spent the rest of the evening in the hot tub, around the fire pit or in our party room laughing so hard we cried. Isn't it funny how a single hotel room can become the most magical place on earth with your girlfriends telling stories and joking around?
The majority of our final morning was spent at Eureka Springs Coffee House, which we highly recommend. Between sips of coffee and bites of avocado toast, grit bowls, or breakfast sliders, we laughed again at our "remember last night" stories that were all the funnier in the light of day.
Thanks for the memories Eureka. We will be back for more.