The Circus is Coming to Town
Enjoy your inner child while introducing a new generation to the delights of the Greatest Show on Earth April 12-14.
The 73 annual Scimitar Shrine Circus once again offers the glitz, glamour and fun that has appealed to generations as it comes to Little Rock.  There will be lions, tigers, bears, and clowns. It will be held at the Scimitar Shrine, 1 Scimitar Circle, off the I-30 access lane in the southwest area of the capital city.
Times are 9 p.m. on Friday, April 12, 10 a.m., 2 p.m. and 7 p.m. on Saturday, April 13, and 1:30 p.m. on Sunday, April 14.  A downloadable flyer on www.scimitarshrine.com allows one child age 13 and younger to be admitted free with one paid adult ticket. Prices are $10 for adults and $5 for children. Proceeds from the event benefits Scimitar Shrine.
Itineraries, Trips &
Vacation Ideas
Spend fall in Arkansas hiking, biking, driving and floating. These activities will get you in the fall mood in no time.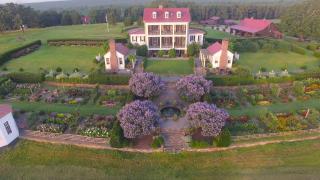 P. Allen Smith at his Central Arkansas home, Moss Mountain Farm The 800-recipe behemoth is divided into two broad sections. The first is organized like a | Travel Arkansas Blog
Hike the trail to Indian Rockhouse, visit Collier Homestead near Tyler Bend or guide a canoe down the river's many miles in Arkansas' Buffalo National River country.