Civil Rights bike tours begin this weekend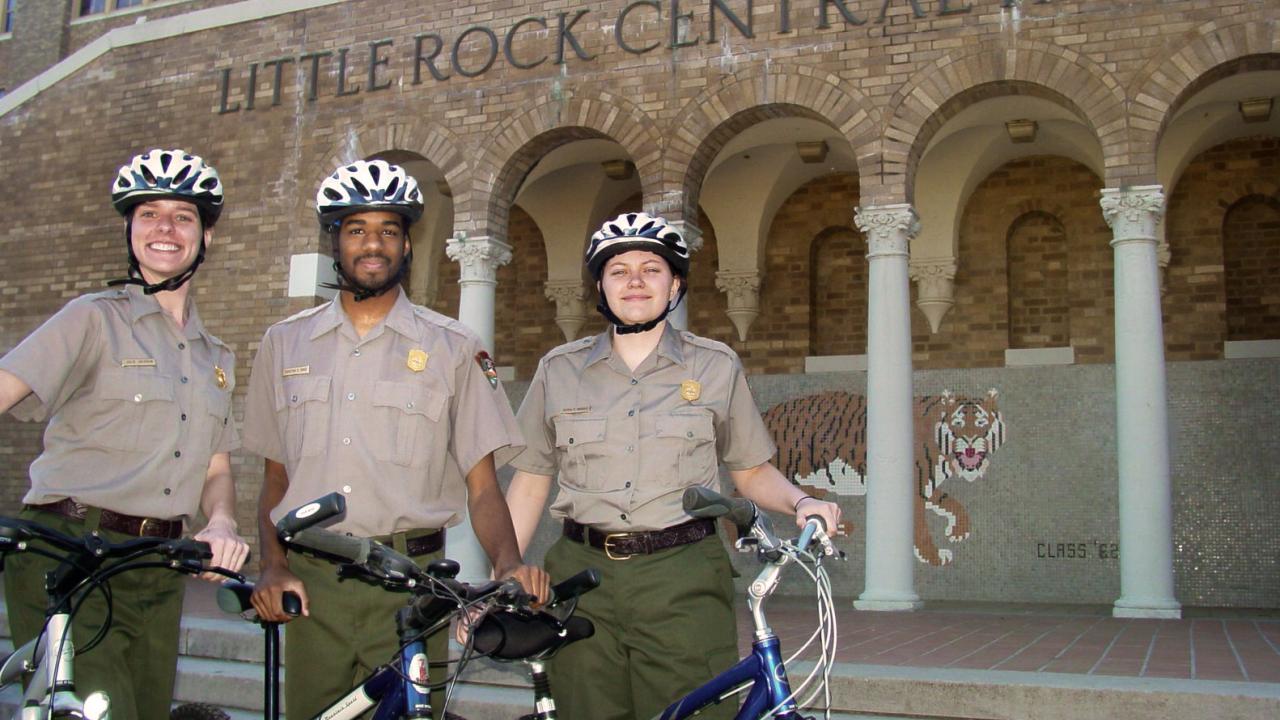 Want to celebrate the centennial of the National Park Service in two ways at once? Little Rock Central High School National Historic Site is kicking off its spring series of Civil Rights bike tours this Saturday, March 12, at 1 p.m. The tours, which begin and end at the LRCHS Visitor Center, navigate to several potent reminders of the desegregation crisis, including the L.C. and Daisy Bates Home, Dunbar High School, and the Arkansas State Capitol Building. Park rangers will lead the tours and interpret the sites along the way.
As an added bonus, the 7-mile round trip counts toward the Centennial Iron Ranger Challenge!
Participants should be aware that this tour does follow city streets; riders should be at least 13 years of age and competent to ride with traffic, and riders under the age of 18 must be accompanied by a parent or guardian. Participants need to bring their own bicycles, helmets and water.
Happy riding!