Come Hungry to the 1st Arkansas Steak Cook-Off July 18
Benton is getting in on cooking competitions with the inaugural Arkansas Steak Cook-Off Championship on July 18. (This is not to be confused with the World Championship Steak Cook-Off held in Magnolia in May.) The new Benton Event Center is where the contest will be held from 1 p.m. to 7 p.m.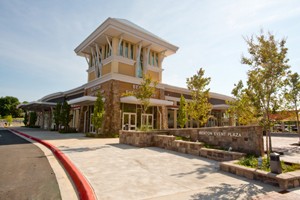 According to organizers, some of the country's best grillers and teams from across the state will compete for more than $3,500 in cash and prizes. Also on the line is the title of who cooks the best rib eye, which will be provided. Participants must bring their own grills and equipment.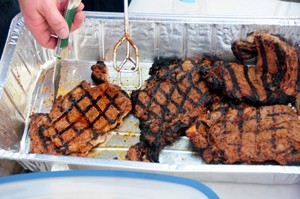 Judges will be beef industry experts and steak aficionados. Each will sample the dishes then cast a vote for who they think should graduate to the 2015 Steak Cook-off Association World Championship at the Stockyards in Fort Worth, Texas, as well as winning free entry into the 2015 Northwest Arkansas Steak Cook-Off in Bentonville.
"We're very appreciative of two-time world steak champion, Scott White, and his team at Farmers Bank & Trust for their support. In addition to the steak competition, the public gets to determine the People's Choice grilled appetizer cook-off champion, and I imagine we'll have plenty of applicants for the steak eating competition on Saturday afternoon," said Benton Chamber Executive Director Gary James. "Even more exciting is the steak dinner we're offering the public that will be prepared and cooked by the teams, including past world champion grillers. There will also be helicopter rides, live music and other activities for families to enjoy throughout the day."
Advance tickets for the steak dinner and appetizer competitions at the Benton Area Chamber of Commerce thorough Friday, July 17. The chamber office is located at 607 North Market Street. Phone 501-860-7004. This is a Steak Cook-off Association sanctioned event.