Compton Gardens & Arboretum is a downtown garden oasis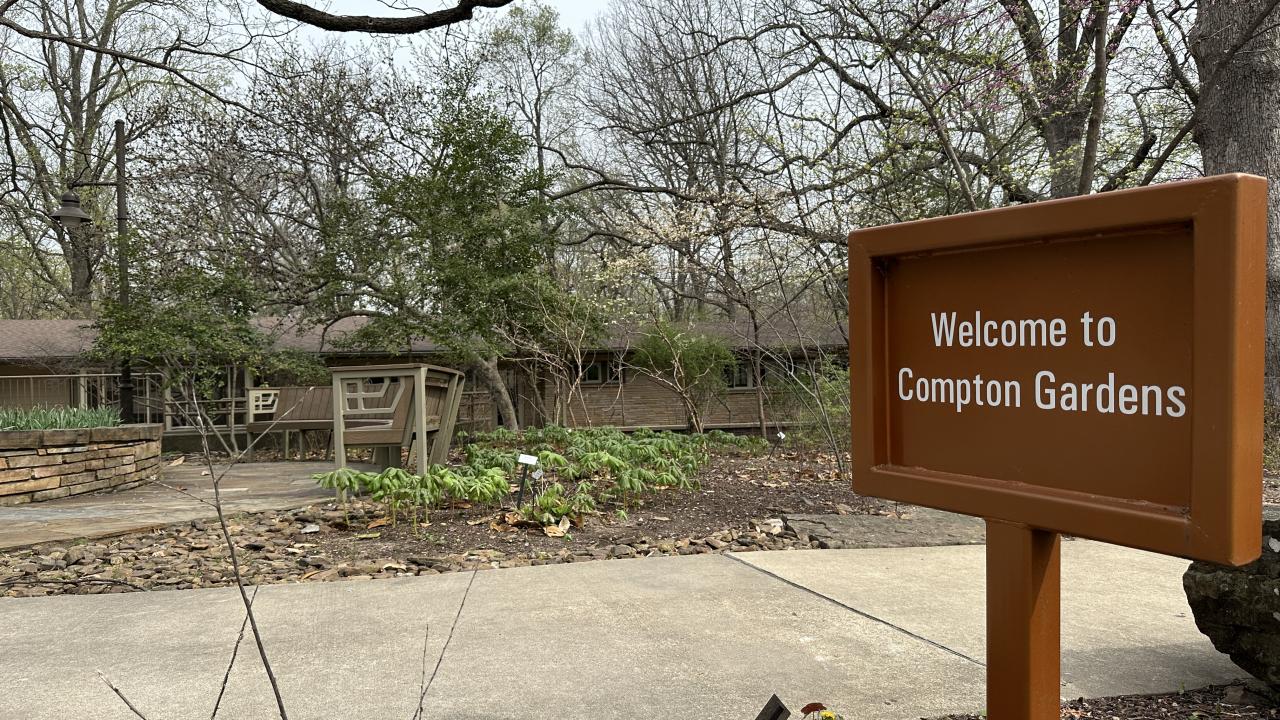 Compton Gardens & Arboretum is a peaceful oasis in the middle of a beehive of activity.
It's just blocks away from the hustle and bustle of the downtown Bentonville square, where throngs of people mill about on missions to dine and do business. It's also a short walk from Crystal Bridges Museum of American Art, which offers a world-class collection of American art and stunning architecture.
Compton Gardens' location compounds its purpose to connect the community through nature, education, recreation and preservation. It's comprised of more than 6 acres containing lively woodlands, Champion Trees and native plants, along with a facility used for educational programs, historical exhibits and rental space for meetings and weddings. This rich history of Ozark horticulture was created by Dr. Neil Compton and the building was formerly his original family home. He was an Arkansas native, graduating from Bentonville High School and the University of Arkansas. He was well-known as an avid hiker, a conservationist and the founder of The Ozark Society.
His legacy goes beyond Compton Gardens. Compton was an instrumental leader in the fight to save the Buffalo River from being dammed, a decades-long struggle. A free exhibit room at Compton Gardens chronicles the endeavor to save the Buffalo from damming, which resulted in it being established as the nation's first national river in 1972. The exhibits include a full timeline of Compton's life and several personal artifacts, including his canoe, walking stick and signature hat.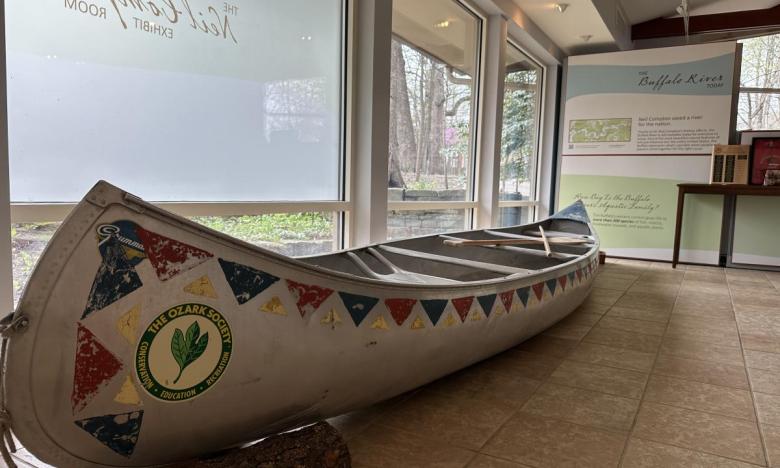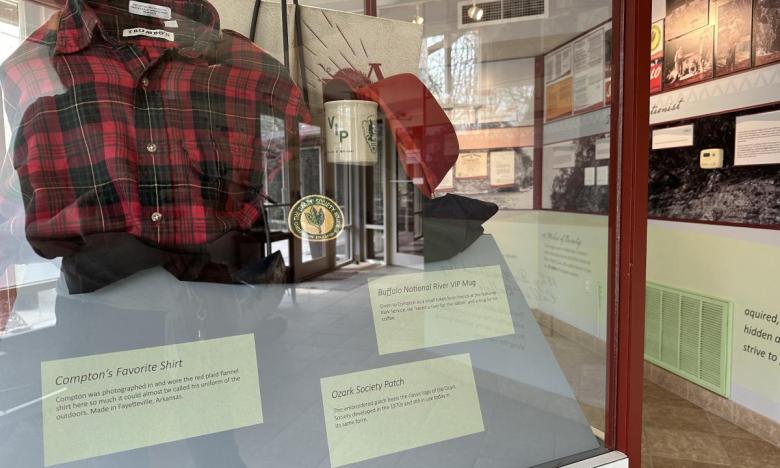 Be sure to pick up the native tree and plant guide inside the exhibit room before you strike out on the paved and woodland paths. The guide helps identify plants and Champion Trees in each area — Bird Sanctuary, Woodland Trail, Cindy Springs, The Meadow, Butterfly Waystation, Champion Trees and Living Wall. There are also plant markers throughout the acreage. Compton Gardens boasts five champion trees, recognized by the Arkansas Champion Tree Program, a program that commemorates the largest trees of each tree species in Arkansas.
Compton Gardens has numerous benches beckoning visitors to soak up the experience and the benefits of nature. Sit a spell and you'll likely feel the soft touch of a breeze on your skin, hear the chittering, trilling and chirping of birds, smell the fragrance of flowers in bloom and see the beauty of dappled light falling through the trees.
While the gardens provide a nice respite, there is plenty of activity nearby as people bike and walk the adjacent Razorback Regional Greenway paved trail and the All-American Trail for mountain biking. From Compton Gardens, the Greenway leads to art trails and the art museum.
Plan your visit to Compton Gardens & Arboretum for a healthy balance between your busy lifestyle and the natural environment.