Crater of Diamonds State Park has record year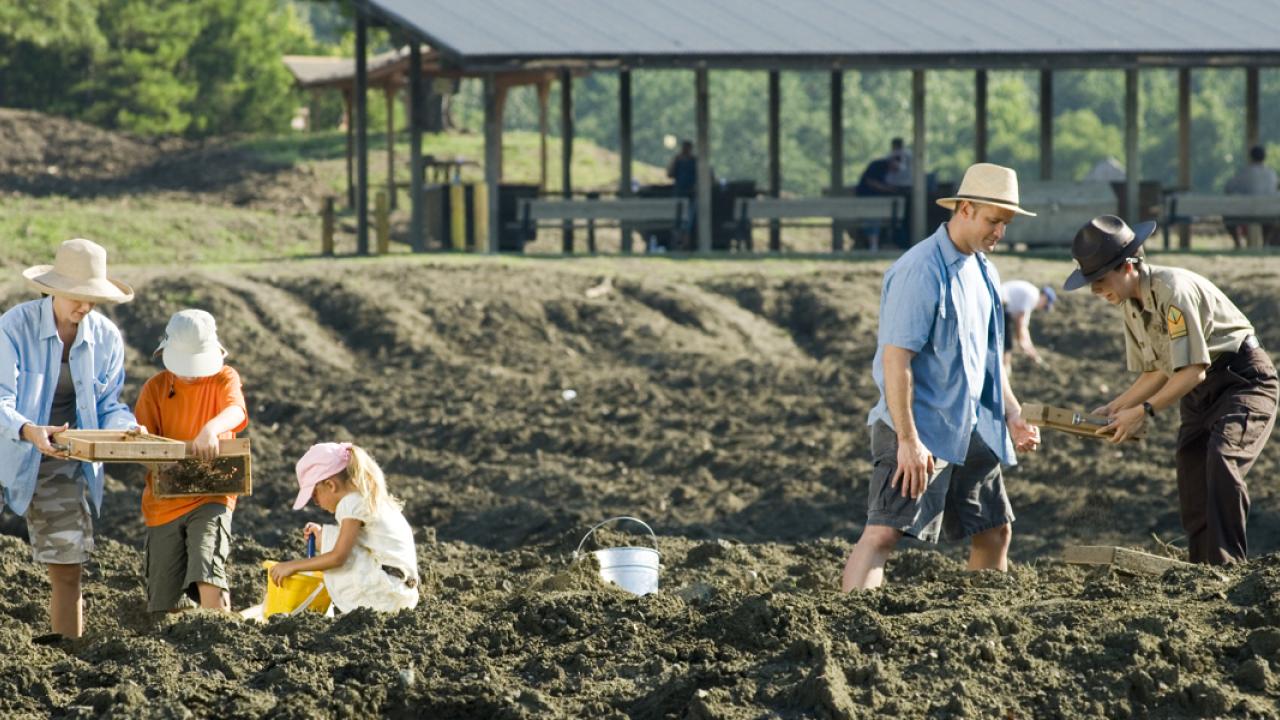 Park Interpreter Waymon Cox shared news about the record breaking numbers Crater of Diamonds State Park experienced in 2017. According to his report, during the year over 182,000 visitors made a venture to the park and over 445 diamonds were certified. "Of all diamonds registered last year, 299 were white, 72 were brown, and 74 were yellow," Cox stated in the report. "Fifteen gems weighed more than one carat each, and three weighed over two carats. While most diamonds were found by wet sifting, more than one out of every ten were found on top of the ground, including the year's three largest finds."
His report also gave details of the three largest finds:
In March, 14-year-old Kalel Langford, of Centerton, Arkansas found a diamond at the park after only 30 minutes of surface searching. It was a 7.44-carat dark brown diamond, the largest find at the park that year and the 7th largest since Crater of Diamonds became a state park in 1972. Langford named his find Superman's Diamond for his connection to the DC superhero in that his first name is similar to Superman's birth name, Kal-El.
In May, Victoria Brodski, of Tulsa, Oklahoma, visited the park for her birthday. According to the report, "a few minutes after entering the search area, Brodski was searching near a culvert with her daughter and brother when she picked up what she thought was a pretty piece of glass with a smooth, rounded surface. She later learned that she had discovered a 2.65-carat brown gem, the third-largest find of the year. Brodski dubbed her diamond the Michelangelo, because her family had decided to use the names of the Teenage Mutant Ninja Turtles as code words in case any of them found a diamond."
Also that month, Jennifer and Wendell Fox, of Joliet, Montana, were surface searching at the park when Wendell Fox spotted a diamond. The gem weighed 2.78 carats and was the second-largest diamond found last year. Fox registered it in both his and his wife's names and they named it the Way Out Yonder, in honor of their home in Montana.
"Our park staff loves to share stories of exciting diamond finds like these to inspire our guests to have their own great experiences," Cox said in the report. "While not everyone finds a diamond, we look forward to making memories with lots of new visitors this year and hope to have many more stories to share."
Crater of Diamonds State Park is located at 209 State Park Road in Murfreesboro.