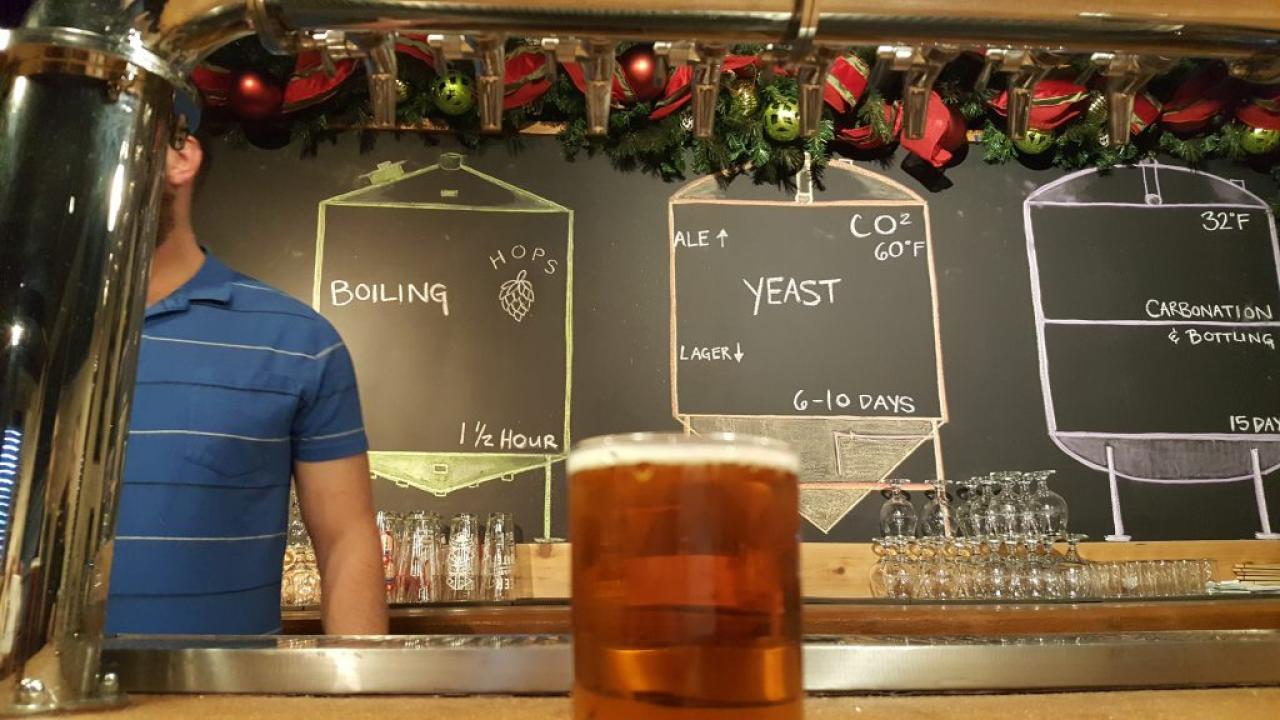 Editor's note: This tour took place in 2016. 
"We try not to be a booze cruise," says Trey Moore, owner of Arkansas Brews Cruise, a new brewery tour service based in Little Rock. It's a funny thing to say for a guy who is about to lead a van full of people on what is ostensibly a three-hour bar-hop. Moore counsels that while participants might experience some not-unpleasant side effects, the focus is to taste and learn. He encourages us to make sure we have a designated driver lined up at the other end of the tour, and with that, we're off.
Diamond Bear Brewing Company
The first stop on our tour of downtown North Little Rock (a.k.a. Argenta), one of three tours offered by ABC, including two in the downtown Little Rock area, is Diamond Bear Brewing Company—Arkansas's oldest and largest production brewery, which makes it a great place to start with a the basics, or what Moore calls "grain to glass" education. As soon as we set foot in the brewery's back bar area, it's obvious that this will be more than just a bar crawl: on the chalkboard behind the bar is a carefully drawn depiction of the brewing process, and our host for this stop is Diamond Bear's head brewer, Jeremy Whitehead. Before we get into the nitty gritty, Moore explains the art of tasting, which he refers to as "the L.A.S.T. tasting method you'll ever need." (Want to know what L.A.S.T. stands for? Take the tour!)
Whitehead gives a brief rundown of beer's origin story and pours everyone a sample of Diamond Bear's Pale Ale, the award-winning beer that the brewery began with. Then he launches into a detailed explanation of the brewing process. I hear the words "enzymes…malt…activate…finicky…yeast…temperature...lazy…" and realize we're not even halfway through our first 5-ounce sample and already I've learned more about beer than I have in the last 10 years—and I'm curious to know more.
After a tour of the brewery proper, where we see vats named, among others, "Larry," "Curly" and "Moe" and learn about finishing, filtering and packaging processes, we move on to our next stop: the Core Public House.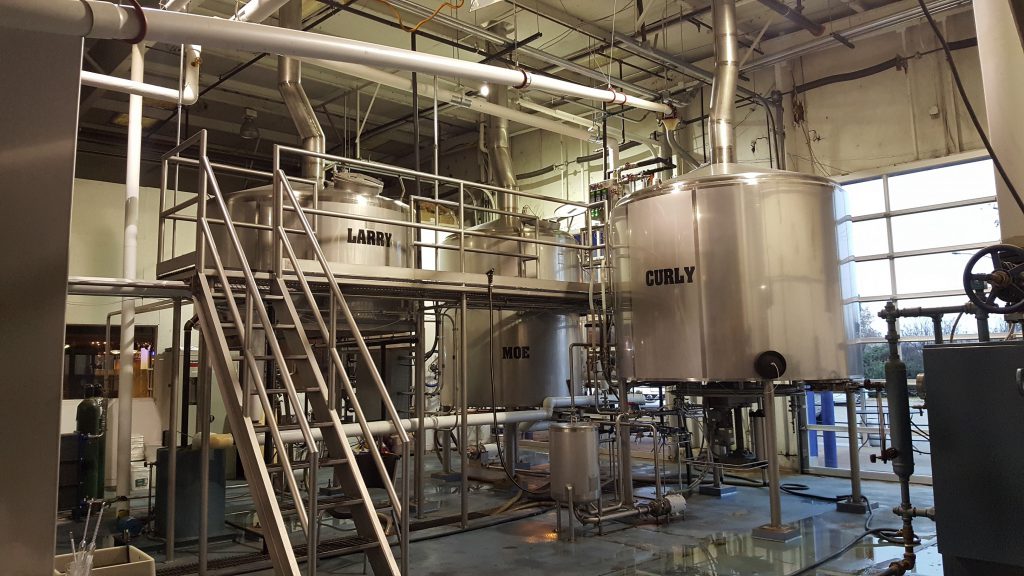 Core Brewing & Distilling Co. 
This space is one of Core's seven outposts in addition to the original brewery in Springdale, the rest of which are in Northwest Arkansas. Since this is only a tap room, this stop won't include a tour. But it will include a long dish session with our extremely knowledgeable leader. This was the part where I found myself asking questions I didn't even know I had. For example, what's the difference between a stout and a porter? Never a big fan of dark beers, I'd lumped them both into the "pass" category without ever considering what makes them the way they are. The answer surprised me, and, as was the case at Diamond Bear, the more I learned the more I wanted to know.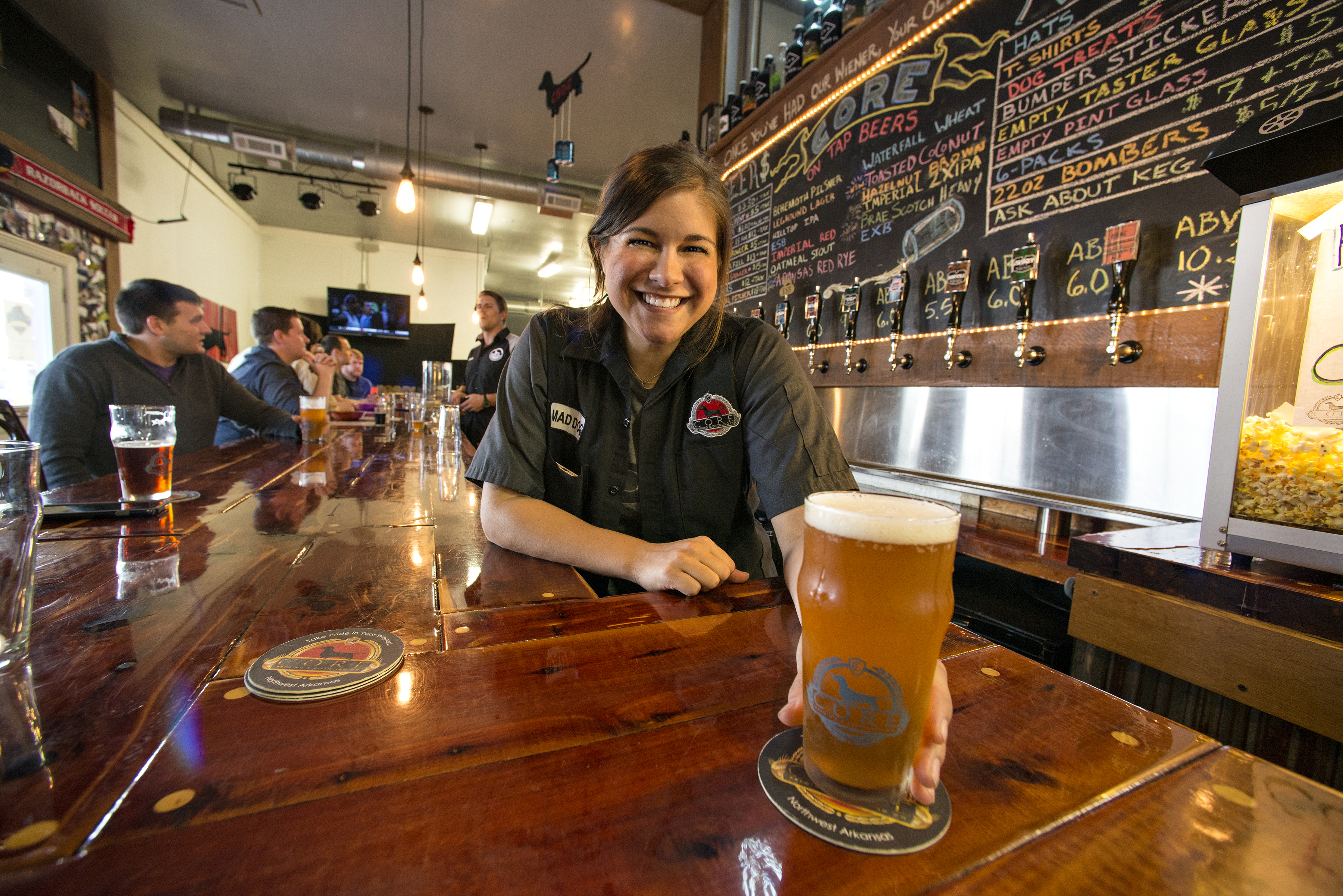 Flyway Brewing
Our last stop is Flyway Brewing, the newest addition to the NLR beer scene, which celebrated its one-year anniversary in December 2016. This is where host and brewer Odell Thomas provided one of my favorite experiences of the tour, and one that bumped the education portion up a notch by tying back in to what we'd learned at Diamond Bear.
Along with our samples, Thomas brought out small jars of grains—the ones used in Flyway's beers—so that we could taste both the beer and the raw ingredients in context. Needless to say, this was a unique way to experience beer.
Arkansas Brews Cruise is a local franchise of Brews Cruise, Inc., which started a decade ago in Asheville, NC, and is the only brew tour in Central Arkansas. Considering that the company's other tours are in cities much better known for craft beer than Little Rock (such as Denver, Atlanta, and soon New Orleans), it's no small thing to have one here. And you couldn't ask for a better guide than Moore; not only does he really know his stuff, he's terrific at keeping the discussion lively by hanging back when it's flowing and jumping in when people seem stumped. The whole evening felt like a great night out with friends, one of whom happens to be a beer nerd, in a good way. I can't wait to try the two Little Rock tours—and that's saying a lot for someone who refers to herself as "not really a beer person."