Culinary Arts Highlighted This Weekend in Little Rock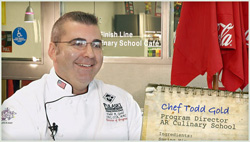 Congratulations to Chef Todd Gold, executive director of the Pulaski Technical College Culinary Arts and Hospitality Management Institute. The American Culinary Federation Central Arkansas Chapter, of which Gold is president, landed the American Culinary Federation Central Regional Conference, which takes place April 28-May 1. The Peabody Hotel and Statehouse Convention Center in downtown Little Rock is where the action will be.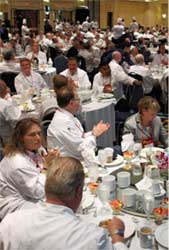 "We applied for 10 consecutive years before we finally got it!" said Gold. "Many of our local chapter members of the ACF-CAC, staff and instructors at Pulaski Technical College, and the Little Rock Convention and Visitors Bureau have continued to work on this group for many years now. We are so happy to have been awarded this conference. It gives our state great exposure to hundreds of culinary professionals who otherwise would never come here."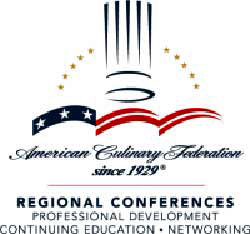 More than 400 culinary professionals are expected to attend. This continuing education program gives the participants the opportunity to catch up on the latest trends and watch demonstrations by other chefs. Those in attendance are also part of the action and watch individuals compete for regional and national titles such as Chef of the Year, Pastry Chef of the Year, Chef Educator of the Year, Student Chef of the Year and more. Student team competitions will also take place at this regional conference including the annual Baron H. Galand Culinary Knowledge Bowl.
Welcome to The Natural State!